SNL's Pete Davidson responds to trolls criticising him for dating with borderline personality disorder
'Just because someone has a mental illness does not mean they can't be happy and in a relationship'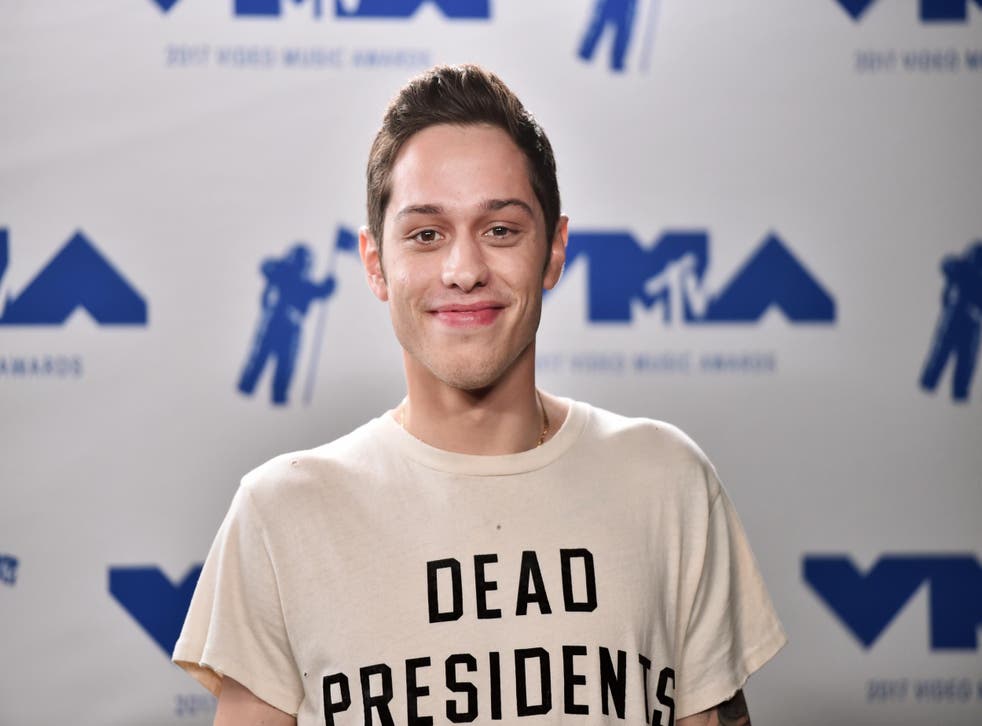 Saturday Night Live star Pete Davidson has denounced comments which questioned his ability to date because he has a mental illness.
The 24-year-old comedian wrote a lengthy note on Instagram dispelling rumours about what it's like to date with a borderline personality disorder (BPD) diagnosis.
"Normally I wouldn't comment on something like this cause f*** you," wrote Davidson. "But I been hearing a lot of 'people with BPD can't be in relationships' talk. I just wanna let you know that's not true."
The SNL star added: "Just because someone has a mental illness does not mean they can't be happy and in a relationship. It also doesn't mean that person makes the relationship toxic. Everybody is different and there are a lot of treatments for mental illnesses and I have done/am doing all of them … I just think it's f***** up to stigmatize people as crazy and say that they are unable to do stuff that anyone can do."
"It's not their fault and it's the wrong way for people to look at things," he continued. "I may be crazy but at least I'm aware of it and not afraid to be honest about it and I'm not hiding behind a Twitter or Instagram account."
Davidson first revealed his mental health struggles last fall - one year since being diagnosed with borderline personality disorder.
While the comedian and TV star called 2017 a "f****** nightmare," his recent post makes it appear like he's doing much better.
World news in pictures

Show all 50
Comments about Davidson's mental health and dating stemmed from news of him being romantically linked to singer Ariana Grande.
While it hasn't been confirmed that the duo are dating, Grande appeared on SNL last weekend alongside Davidson.
Davidson - who dated writer and actress Cazzie David for two years - confirmed their split on Complex's series Open Late: "We're not together anymore. Very talented girl, she'll be great and she'll be fine. Yeah, I think she'll be okay."
Register for free to continue reading
Registration is a free and easy way to support our truly independent journalism
By registering, you will also enjoy limited access to Premium articles, exclusive newsletters, commenting, and virtual events with our leading journalists
Already have an account? sign in
Register for free to continue reading
Registration is a free and easy way to support our truly independent journalism
By registering, you will also enjoy limited access to Premium articles, exclusive newsletters, commenting, and virtual events with our leading journalists
Already have an account? sign in
Join our new commenting forum
Join thought-provoking conversations, follow other Independent readers and see their replies