Snoop Dogg to narrate Planet Earth: Thousands sign petition to get rapper to replace David Attenborough
Because we all need more Snoop in our lives
Jess Denham
Friday 29 January 2016 11:13 Comments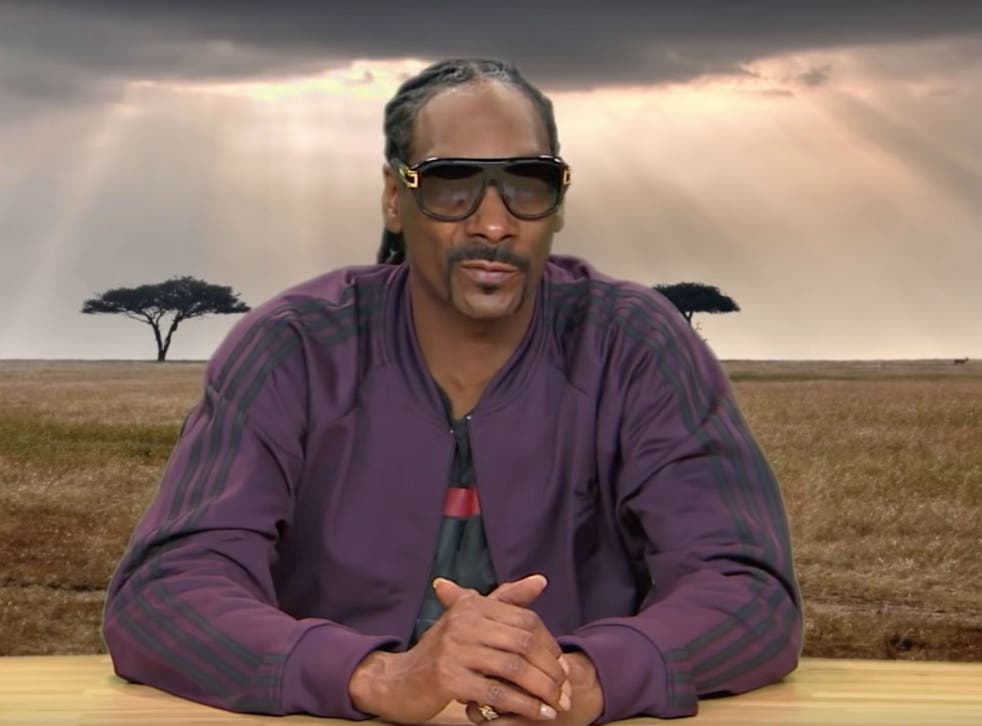 Imagine watching idyllic natural scenes on Planet Earth only instead of David Attenborough's dulcet tones, it's Snoop Doggy Dogg narrating those mating scenes.
It might sound bizarre and spark cries of 'What! No!' but more than 10,000 people have signed a petition hoping to make the takeover happen.
This madness first began after the rapper recorded voiceovers to footage from the nature documentary for a comedy stint on Jimmy Kimmel Live last March.
Kelly Ooten, watched the show and enjoyed Snoop's style, prompting her to launch a Change.org petition asking Planet Earth to hire him.
"Snoop Dogg has narrated some Planet Earth in the past but yo we need him to narrate full episodes," she wrote. "Sign the petition if you agree."
Some supporters believe getting Snoop on board would be "informational for the kids that love the music", while others reckon he would be "more entertaining than most narrators".
Snoop himself is on board, sharing a picture of the petition on his Instagram page with a caption reading: "Who made this? Let's get this s**t going. Who want more #PlizzanetEarth?!"
Sadly this dream is almost certainly too ridiculous to come true, but let's keep holding out hope that Snoop will be coming to a Sunday night living room near you soon.
"Iz dem mongooses?!"
Register for free to continue reading
Registration is a free and easy way to support our truly independent journalism
By registering, you will also enjoy limited access to Premium articles, exclusive newsletters, commenting, and virtual events with our leading journalists
Already have an account? sign in
Join our new commenting forum
Join thought-provoking conversations, follow other Independent readers and see their replies