Sounds Like Friday Night: BBC's new music show receives very mixed reaction
Lots of comparisons to Top of the Pops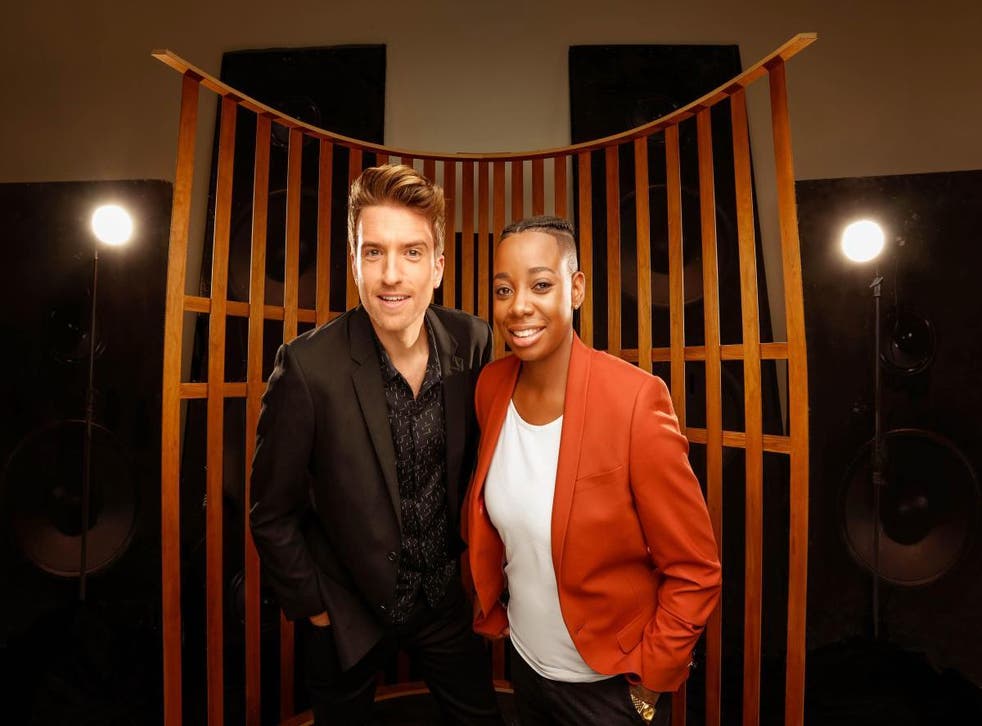 The BBC's latest primetime Friday music show — Sounds Like Friday Night —has begun, receiving a severely mixed reaction from viewers.
Billed as a cross between Top of the Pops and Saturday Night Live, the new show features various comedy sketches, live music performances, and interviews.
The first episode — hosted by Radio 1's Greg James and Radio 1 Xtra's Dotty — saw Jason Derulo perform songs, while Dave Grohl of The Foo Fighters also made a brief appearance pretending to do voice-overs for BBC Radio.
Social media users seemed relatively unimpressed by the new show, most comparing unfavourably to Top of the Pops, many wanting more music and less funny business.
However, some were favourable, particularly about the music performances.
Sounds Like Friday Night marks the first regular live music show to broadcast on BBC One for over ten years. Before airing, one of the hosts was already defending the show.
"These sort of shows need time to bed in and people need to get their heads around it," James said. "People don't give anything enough of a chance. They go, 'Well, did it rate? Did it get any viewers?'
TV preview 2018: Everything to look out for

Show all 16
"A show like this needs to be looked after by the BBC. They've invested a lot of time in it already and a lot of energy and money, so they need to stand by it and be confident and be bold and just trust it. You need to give things a bit of time to develop and find its own audience."
Register for free to continue reading
Registration is a free and easy way to support our truly independent journalism
By registering, you will also enjoy limited access to Premium articles, exclusive newsletters, commenting, and virtual events with our leading journalists
Already have an account? sign in
Register for free to continue reading
Registration is a free and easy way to support our truly independent journalism
By registering, you will also enjoy limited access to Premium articles, exclusive newsletters, commenting, and virtual events with our leading journalists
Already have an account? sign in
Join our new commenting forum
Join thought-provoking conversations, follow other Independent readers and see their replies