South Park season 20 finale questions how Facebook and Twitter helped Donald Trump become President-elect
'We've all seen what happens when the Twitters, and Facebooks, and trolls decide our reality'
Jack Shepherd
Thursday 08 December 2016 10:52 Comments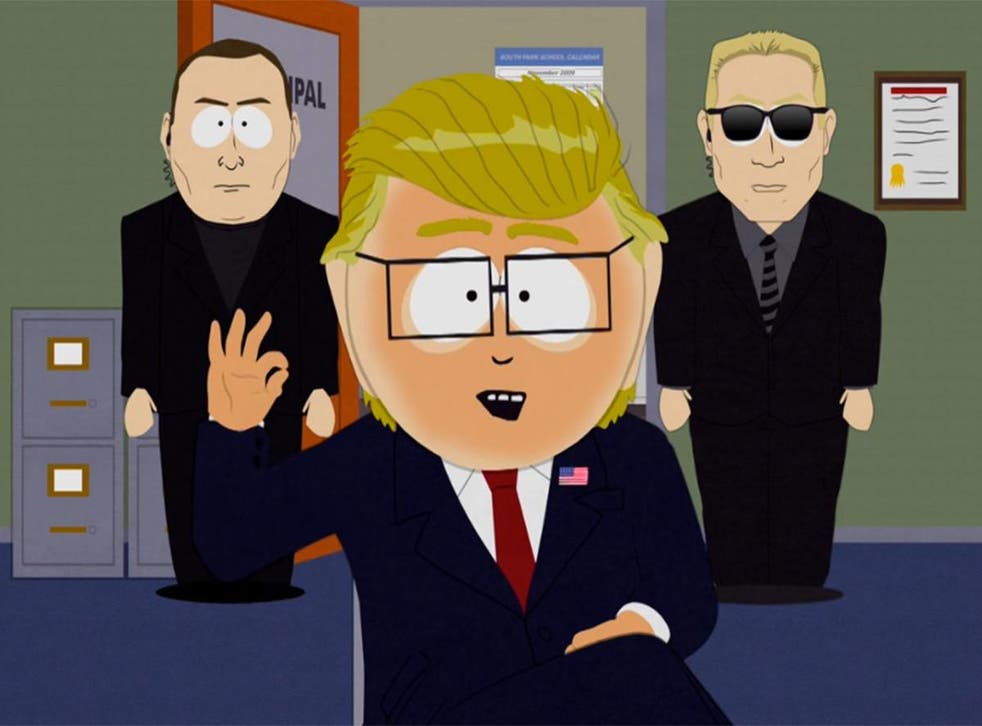 Throughout season 20 of South Park, Trey Parker and Matt Stone decided to unsurprisingly poke fun at the US election, paying special attention to Donald Trump and Hilary Clinton.
Unlike in the early days of the show, the season was serialised, therefore giving the creators a chance to tell stories over an extended period of time.
TrollTrace, Member Berries, and Mr. Garrison/Trump's presidential campaign all reappeared week-on-week, leading to some of the funniest South Park episodes in recent history.
The season finale, titled "The End of Serialisation as We Know It" tackled Trump remaining as President, the conclusion questioning how Facebook, Twitter, and online trolls dictate our reality.
As TrollTrace - Denmark's fictional computer programme that allows people to look up other people's internet activity (even if using another name online) - goes online, everything changes.
Where people were able to post hateful comments anonymously, they can no longer. Everyone knows everything about everyone's online activity, leading to the world haveing to restart the internet afresh. And, as Kyle says, "life goes on".
Donald Trump's most controversial quotes

Show all 14
"The end of civilisation didn't happen," the character narrates following the 'new' internet's launch. "We have been given a second chance. Maybe now boys and girls can learn to respect each other again, realise how careful our online lives have to be."
"Because we've all seen what happens when the Twitters, and Facebooks, and trolls decide our reality," he says over images of Garrison/Trump sitting at his Oval Office desk. "Now that we've been given a second chance, it's up to all of us to see what we do with it."
Would losing anonymity on the internet be a terrible thing? With fake news, Pepe memes, and the 'alt-right' becoming more popular, it's something South Park wants us to debate.
Register for free to continue reading
Registration is a free and easy way to support our truly independent journalism
By registering, you will also enjoy limited access to Premium articles, exclusive newsletters, commenting, and virtual events with our leading journalists
Already have an account? sign in
Join our new commenting forum
Join thought-provoking conversations, follow other Independent readers and see their replies