Spitting Image: Michael Gove and Dominic Raab puppets revealed ahead of show's return
Satirical comedy series returns on 3 October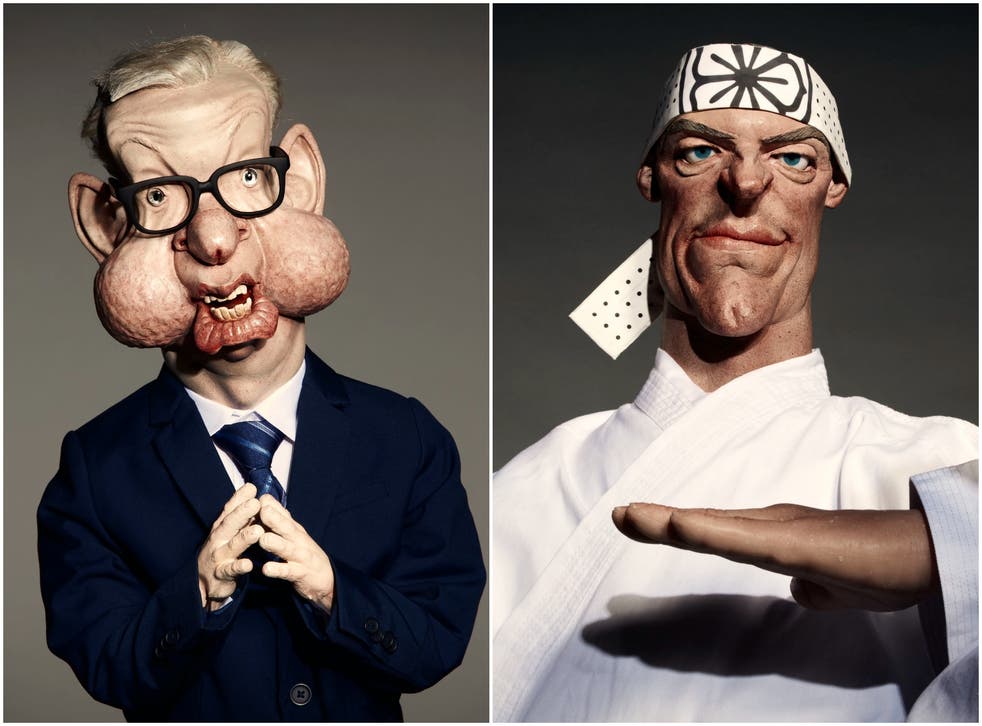 Michael Gove, Dominic Raab and Prince Charles and Camilla are the latest public figures to be given the Spitting Image treatment ahead of the series' return.
The hit satirical comedy which features caricatured puppets of politicians and celebrities is being revived for streaming service BritBox with new episodes dropping weekly from 3 October.
One figure to be parodied is Conservative MP Michael Gove, whose puppet has been given beady eyes, large ears and bulging cheeks.
Dominic Raab's puppet sees the Foreign Secretary depicted as a martial artist, while Camilla and Charles are dressed wearing first and second place rosettes.
The new series of Spitting Image will cover the coronavirus crisis and a number of political scandals, with puppets of Prince Andrew, Dominic Cummings and Boris Johnson having already been pictured.
Also to parodied on the series are politicians Donald Trump, Vladimir Putin, and Bernie Sanders, as well as Prince Harry, Meghan Markle, RuPaul, Adele, Elon Musk, Beyonce, and James Corden.
In August, an advert for the Spitting Image revival showing Johnson, Putin and Trump in a naked sauna fight was axed by ITV.
Spitting Image originally ran from 1984 to 1996 on ITV, and used puppets to ridicule well-known contemporary celebrities.
Margaret Thatcher, John Major, and the Queen Mother were some of the original show's most popular victims.
Join our new commenting forum
Join thought-provoking conversations, follow other Independent readers and see their replies