Stephen Fry to voice aristocratic deer in animated children's series
The actor will voice a deer called Lord Stag in new series 'Driftwood Bay'
Daisy Wyatt
Monday 03 February 2014 17:15 Comments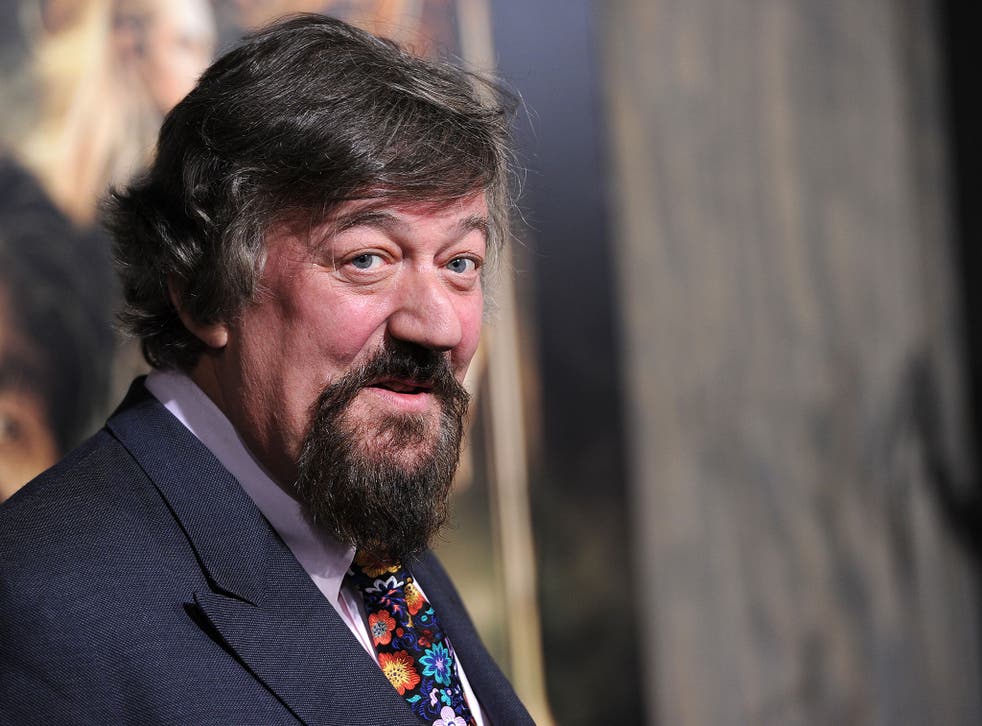 He has played many aristocratic characters before, but even Blackadder's General Sir Anthony Cecil Hogmanay Melchett could not have prepared Stephen Fry for his next role.
The actor, 56, is to lend his voice to an aristocratic deer named Lord Stag in a new Nick Jr animated series called Driftwood Bay.
The show, which focuses on five-year-old Lily who creates an imaginary world from items she finds washed up in a nearby bay, will also feature the voices of Father Ted's Ardal O'Hanlon and Annette Crosbie from One Foot in The Grave.
Absolutely Fabulous star Jane Horrocks will play Wee Rabbit, while Peter Mullan, who is best known for his roles in hard-hitting dramas such as Trainspotting, will take the role of Salty Dog the sailor.
Mullan said: "I've never done any voice work on animation so I thought this was a nice chance to do something that my children can actually see me in for a change!"
Fry, who is best known for hosting QI alongside Alan Davies, recently appeared as the Master of Laketown in The Hobbit: The Desolation of Smaug, and as a barrister in Paul Raymond biopic The Look of Love.
He first starred in the popular Blackadder series in 1986 after appearing in the Cambridge Footlights Revue four years before.
Although Fry was educated at a public school, he spent three months in prison as a teenager for credit card fraud after a manic episode he experienced as part of his bipolar disorder.
Register for free to continue reading
Registration is a free and easy way to support our truly independent journalism
By registering, you will also enjoy limited access to Premium articles, exclusive newsletters, commenting, and virtual events with our leading journalists
Already have an account? sign in
Join our new commenting forum
Join thought-provoking conversations, follow other Independent readers and see their replies