Stranger Things: Duffer Brothers say plagiarism charge is 'completely meritless'
An attorney on behalf of the 'Stranger Things' creators has spoken out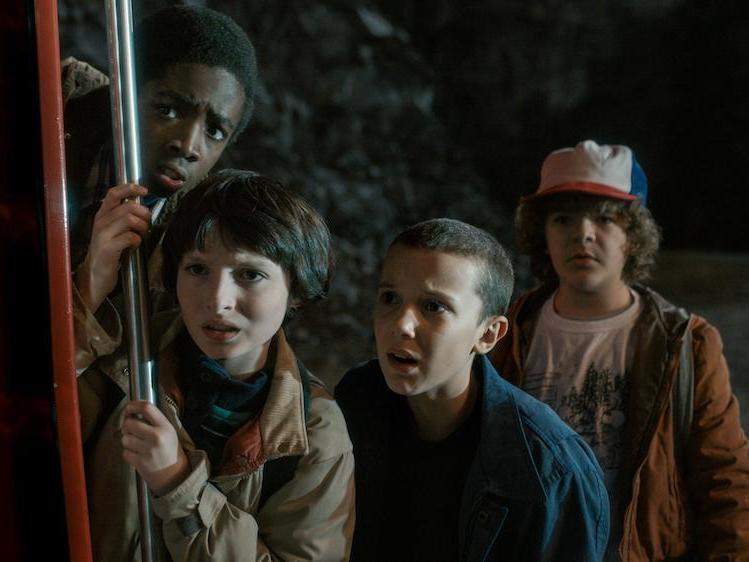 The Duffer Brothers have responded to a plagiarism lawsuit filed on Tuesday by filmmaker Charlie Kessler saying his claims are "completely meritless."
The lawsuit filed against the Duffer Brothers claimed that the Stranger Things creators allegedly stole the concept for the Netflix show, which they have denied.
"Mr. Kessler's claim is completely meritless," said the Duffer Brothers' attorney Alex Kohner.
Kohner continued saying that Kessler "had no connection to the creation or development of 'Stranger Things.'"
He added, "The Duffer Brothers have neither seen Mr. Kessler's short film nor discussed any project with him. This is just an attempt to profit from other people's creativity and hard work."
Kohner's statement comes after Tuesday's lawsuit from Kessler - the director of the short film Montauk which premiered at the 2012 Hamptons International Film Festival.
The filmmaker alleges that he pitched "the Montauk concept" to the Duffer Brothers at a Tribeca Film Festival party in April 2014.
Kessler claims that he subsequently brought them "the script, ideas, story and film" that the duo allegedly used to create Stranger Things.
He also claims that they used the working title "The Montauk Project" in the early stages of the show - setting it on Long Island instead of Indiana.
According to Deadline, when Stranger Things was ordered to series, the project was named Montauk with a description reading "Described as a love letter to the '80s classics that captivated a generation, the series is set in 1980 Montauk, Long Island, where a young boy vanishes into thin air. As friends, family and local police search for answers, they are drawn into an extraordinary mystery involving top-secret government experiments, terrifying supernatural forces and one very strange little girl."
Access unlimited streaming of movies and TV shows with Amazon Prime Video
Sign up now for a 30-day free trial
Sign up
Access unlimited streaming of movies and TV shows with Amazon Prime Video
Sign up now for a 30-day free trial
Sign up
In Kessler's Montauk, the plot chronicled a "missing boy," "a nearby military base conducting experiments on children" and "a monster from another dimension that looks like a toy."
Both Montauk and Stranger Things were made many years after a 1992 book by Preston Nichols titled The Montauk Project: Experiments in Time, which compiled conspiracy theories around "secret government experiments" in Montauk, Long Island.
Join our commenting forum
Join thought-provoking conversations, follow other Independent readers and see their replies