Stranger Things on Netflix: First trailer for creepy new Winona Ryder drama
An exclusive first look at the streaming service's small town mystery series
Christopher Hooton
Thursday 09 June 2016 14:21 Comments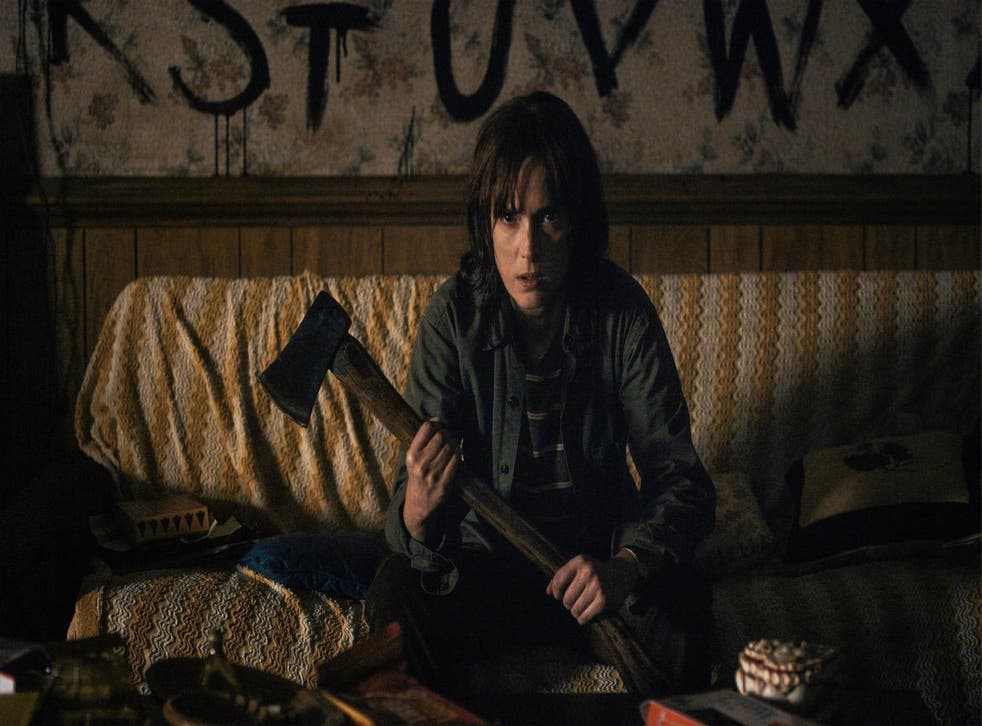 Today we bring you the first trailer for Stranger Things, a Netflix original from newcomer writer/director brothers Matt and Ross Duffer.
With its small town setting and vacant-looking local sheriffs only usually troubled with petty crimes, it all looks a bit Twin Peaks, but with the terror aspect ratcheted up some.
The official synopsis is as follows:
'Set in Hawkins Indiana in the 1980's, Stranger Things chronicles the search for a young boy who vanishes into thin air under highly suspicious circumstances. His mother (Winona Ryder) opens an investigation into the boy's disappearance with local authorities that unravels a series of mysteries involving top-secret government experiments, terrifying supernatural forces and one very strange little girl. A love letter to the ubiquitous cult classics of the 80's, Stranger Things is a coming of age story for three boys that draws this quaint community into a world where mysteries lurk beneath the surface.'
Winona Ryder stars as mother Joyce Byers, with support coming from Matthew Modine (who you may remember as the lead in Kubrick's Full Metal Jacket), David Harbour, Charlie Heaton and Natalia Dyer.
Of the show's 80 setting, Matt Duffer commented: "We have so much nostalgia and love for this era.
"We really wanted to see something on television that was in the vein of the classic films we loved growing up: the Spielbergs, the John Carpenters, as well as the novels of Stephen King. And to us, what makes all of these stories so great to us - and so resonant -- is that they all explore that magical point where the ordinary meets the extraordinary.
"When we were growing up, we were just regular kids, living in the suburbs of North Carolina, playing Dungeons and Dragons with our nerdy friends. But when we watched these films and read these books, we felt transported. Suddenly our lives had the potential for adventure - maybe tomorrow we would find a treasure map in the attic, maybe my brother would vanish into the TV screen. We really want to capture that feeling with Stranger Things.
"We want to bring that feeling to people who grew up on those films - and we also want to bring it to a whole new generation."
All eight episodes of Stranger Things go live on Netflix worldwide on 15 July.
Register for free to continue reading
Registration is a free and easy way to support our truly independent journalism
By registering, you will also enjoy limited access to Premium articles, exclusive newsletters, commenting, and virtual events with our leading journalists
Already have an account? sign in
Join our new commenting forum
Join thought-provoking conversations, follow other Independent readers and see their replies