Suicide Squad: First look at Jared Leto as The Joker in David Ayer's movie
Leto copies the pose from DC Comics' famous 1988 cover The Killing Joke
Daisy Wyatt
Friday 10 April 2015 11:13 Comments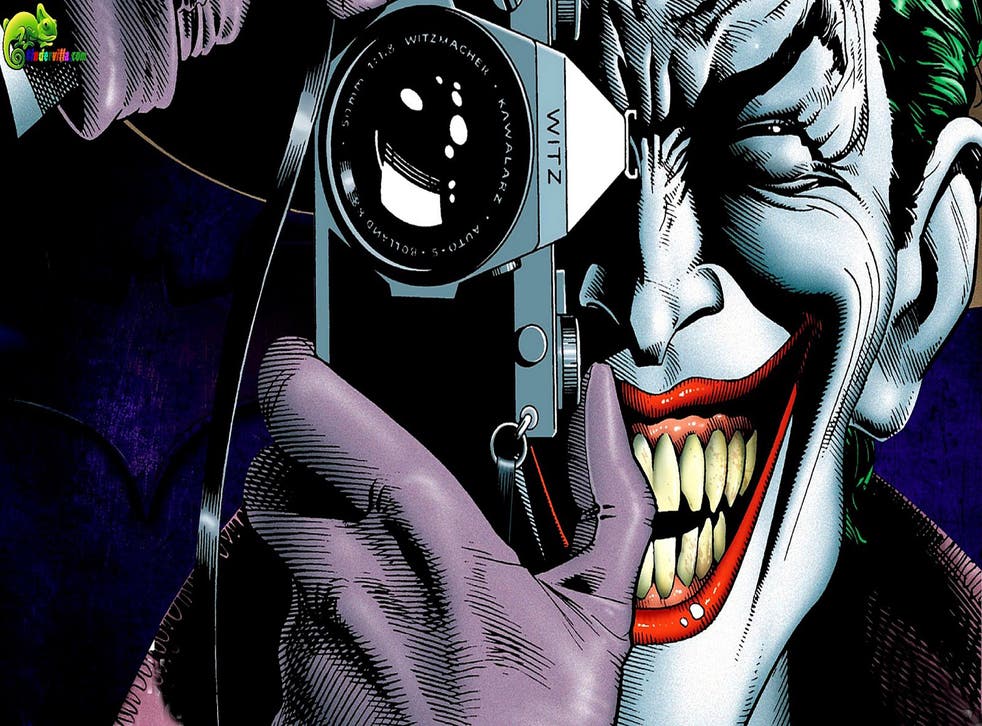 After David Ayer posted the first photograph of the assembled Suicide Squad cast, fans were quick to point out one glaring omission.
While the likes of Margot Robbie (Harley Quinn), Cara Delevingne (Enchantress) and Will Smith (Deadshot) were all present for the script read-through photo, Jared Leto wasn't.
But Ayer has answered fan calls about his whereabouts, posting the first photo of Leto in character as the DC supervillain.
Pictured with short blue hair holding a camera in portrait position, Leto copies one of DC Comics' most famous covers to date, Alan Moore and Brian Bolland's one-shot graphic novel The Killing Joke from 1988.
Suicide Squad, which tells the story of a team of supervillains who take on dangerous black op missions for the government, is set to begin filming later this month.
The super-villain movie also stars Viola Davis as Amanda Walker, Joel Kinnaman as Rick Flagg, Adewale Akinnuoye-Agbaje as Killer Croc, Scott Eastwood as Steve Trevor and Jai Courtney as Boomerang.
The Warner Bros movie is set to be released in August 2016, less than six months after the release of Batman V Superman: Dawn of Justice in March next year.
The film is part of Warner Bros plans to roll out ten superhero and supervillain epics based on DC Comics characters by 2020.
Register for free to continue reading
Registration is a free and easy way to support our truly independent journalism
By registering, you will also enjoy limited access to Premium articles, exclusive newsletters, commenting, and virtual events with our leading journalists
Already have an account? sign in
Join our new commenting forum
Join thought-provoking conversations, follow other Independent readers and see their replies