Surgeons put knife into The Apprentice winner Leah Totton's plan for chain of Botox clinics
BBC is criticised for 'trivialising' plastic surgery by backing contestant's project
Charlie Cooper
Friday 19 July 2013 12:16 Comments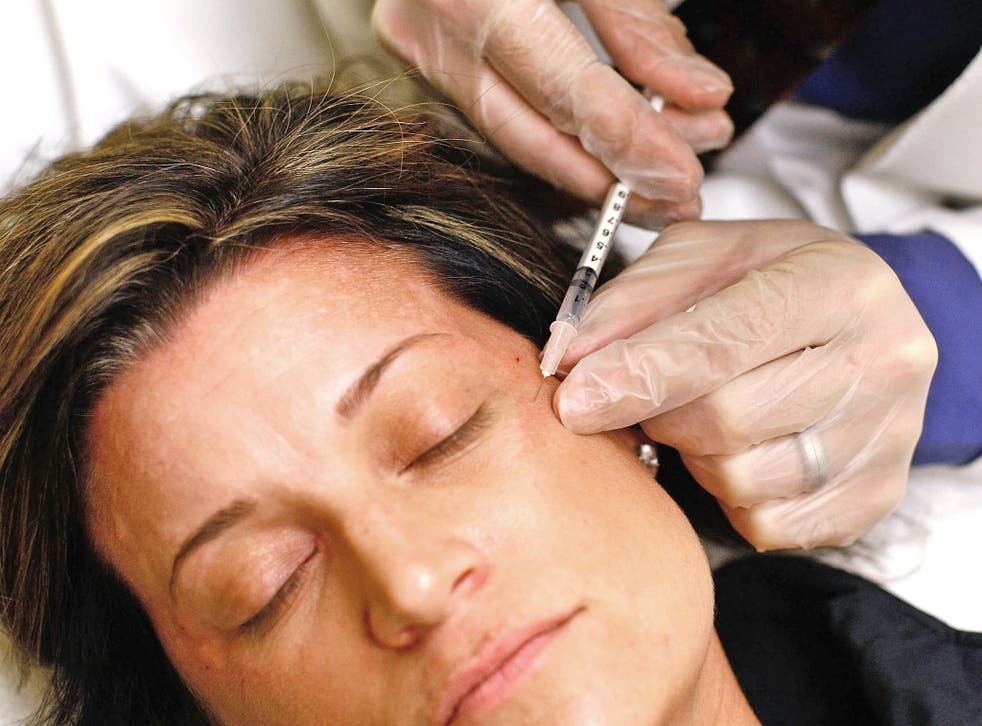 She may have persuaded Lord Sugar to part with his cash and hire her, but Leah Totton, the 24-year-old doctor with a plan to open a chain of high street Botox clinics, will find it harder to convince the surgical fraternity.
Surgeons have condemned the BBC for its "trivialisation" of plastic surgery and warned The Apprentice winner that without specialist training or experience, her foray into cosmetic procedures would be bad for an industry already suffering from lax regulation.
"Having Leah Totton running Botox clinics is like saying that someone, aged 17, who has just passed their driving test can be an Formula One driver," James McDiarmid, a consultant plastic surgeon and spokesman for the British Association of Aesthetic Plastic Surgeons (Baaps), told The Independent yesterday.
Dr Totton, who beat fellow finalist Luisa Zissman to win a £250,000 investment from Lord Sugar for her start-up business, has said she was "horrified" by the lack of regulation in the cosmetic procedures business and wanted to use her medical expertise to raise standards, with a chain of clinics offering facial fillings, anti-wrinkle injections and skin-peeling.
But Mr McDiarmid said that without specialist training, Dr Totton was "flying in the face" of current efforts to introduce stricter regulations, which have been spearheaded by the NHS's medical director Sir Bruce Keogh.
"I applaud the fact that Lord Sugar chose a doctor," Mr McDiarmid added. "And I applaud Dr Totton's ambition. But it worries me a 24-year-old straight out of medical school is going to have money to set up a lot of clinics."
Earlier this year, Sir Bruce headed a review which called skin plumping injections a "crisis waiting to happen" and warned the procedures had the same level of regulation as toothbrushes, despite the risk of causing lasting harm.
The market for cosmetic procedures has exploded in recent years from a total worth of £750m in 2005, to a forecast £3.6bn by 2015. However, Sir Bruce's review warned there were no checks on surgeon's qualifications in some parts of the private sector.
Mr McDiarmid said the market had become "saturated" and that cosmetic procedures could be given at hair salons, beauticians and even in the home.
Access unlimited streaming of movies and TV shows with Amazon Prime Video Sign up now for a 30-day free trial
Sign up
Both Baaps and the British Association of Plastic, Reconstructive and Aesthetic Surgeons (Bapras) fully backed Sir Bruce's push for stricter regulation, which included a call for Botox to only be available on prescription.
Mark Henley, Bapras chair of independent practice and a consultant plastic surgeon, said that The Apprentice final, broadcast on Wednesday, in which Dr Totton's business plan was pitched against a plan for an online bakers' supplier, had highlighted "the on-going trivialisation of non-invasive cosmetic surgery procedures".
He said: "At a time when professionals are collaborating with Sir Bruce Keogh to improve cosmetic surgery practice and protect the vulnerable, it is a concern that a very junior doctor can make claims to be an authority in this field and provide the direction and clinical judgement that only comes with experience."
Dr Totton, an A&E doctor, will take a career break to focus on her new business, and will open her clinics under the brand name Dr Leah. She said: "I am utterly passionate about bringing regulation and clinical excellence to the non-surgical cosmetic sector. The need for high training standards for practitioners is also of paramount importance."
Face value: Quick fixes
The market in non-surgical procedures such as fillers, Botox and skin-peels has exploded. Botox, the trade name for the protein botolinum toxin is injected into facial muscles to relax them, reducing the appearance of wrinkles. Facial fillers are used to enhance lips and improve definition. Skin peels remove dead cells for a healthy look. Despite the risks, a recent review by NHS medical director Sir Bruce Keogh found the procedures were "almost entirely unregulated".
Register for free to continue reading
Registration is a free and easy way to support our truly independent journalism
By registering, you will also enjoy limited access to Premium articles, exclusive newsletters, commenting, and virtual events with our leading journalists
Already have an account? sign in
Join our new commenting forum
Join thought-provoking conversations, follow other Independent readers and see their replies