Susan Sarandon says America would 'be at war' if 'dangerous' Hillary Clinton had become President
'I did think she was very, very dangerous'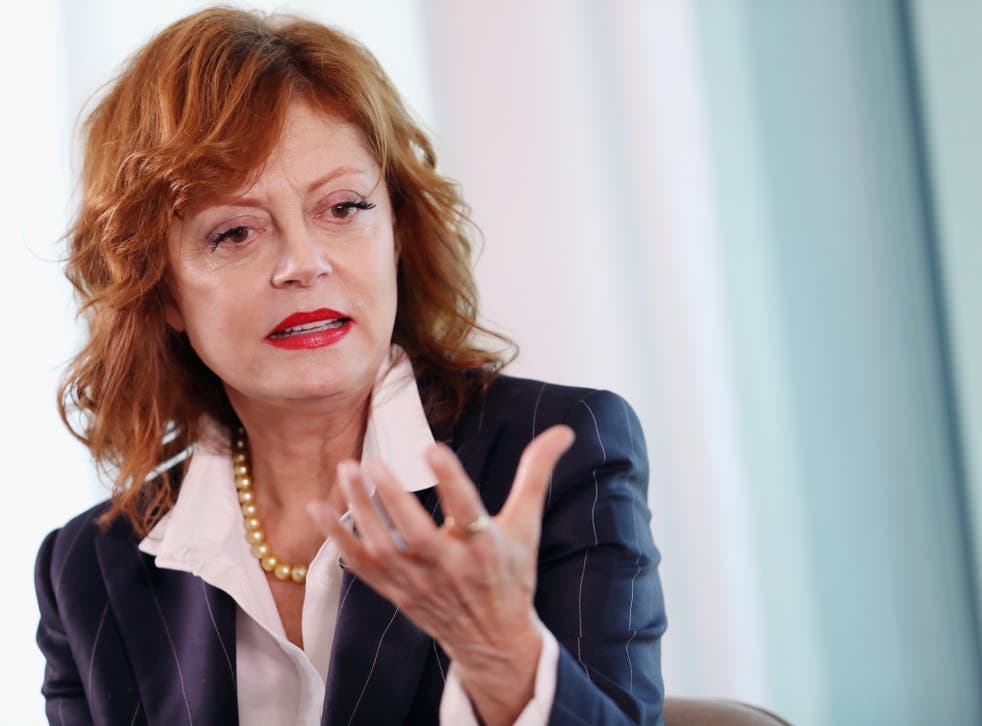 Susan Sarandon has been an outspoken critic of Hilary Clinton's for many years, speaking out against the Democrat both before and after running for President in 2016.
Even after almost a year of Donald Trump at America's helm, the actor hasn't backed down, saying the country would be "at war" with Clinton in charge.
Asked by The Guardian whether she truly believes Clinton would be more dangerous than Trump, she responded: "Not exactly, but I don't mind that quote."
"I did think she was very, very dangerous," she continued. "We would still be fracking, we would be at war [if she was president]. It wouldn't be much smoother. Look what happened under Obama that we didn't notice."
Donald Trump's least presidential moments so far...

Show all 30
Pushed on whether healthcare, childcare, and taxation would have been better off under President Clinton, Sarandon — who was an outspoken Bernie Sanders supporter — continued to attack Obama's administration.
"She would've done it the way Obama did it," she told the publication, "which was sneakily. He deported more people than have been deported now. How he got the Nobel peace prize I don't know.
"I think it was very important to have a black family in the White House and I think some of the stuff he did was good. He tried really hard about healthcare. But he didn't go all the way because of big pharma."
During the election, the Thelma & Louise and Dead Man Walking actor said she wanted the "right woman" to become President. She continued: "You've had a woman, I don't know how you felt about that but I don't vote with my vagina you know?"
Sarandon will next appear in the series Feud: Bette and Joan on BBC Two, starting 16 December.
Register for free to continue reading
Registration is a free and easy way to support our truly independent journalism
By registering, you will also enjoy limited access to Premium articles, exclusive newsletters, commenting, and virtual events with our leading journalists
Already have an account? sign in
Register for free to continue reading
Registration is a free and easy way to support our truly independent journalism
By registering, you will also enjoy limited access to Premium articles, exclusive newsletters, commenting, and virtual events with our leading journalists
Already have an account? sign in
Join our new commenting forum
Join thought-provoking conversations, follow other Independent readers and see their replies