Public show of defiance as 60,000 shun ITV's proactive post-Olympics shutdown to watch a blank screen
Instead of exercising outside, an overwhelming number of viewers opted to remain indoors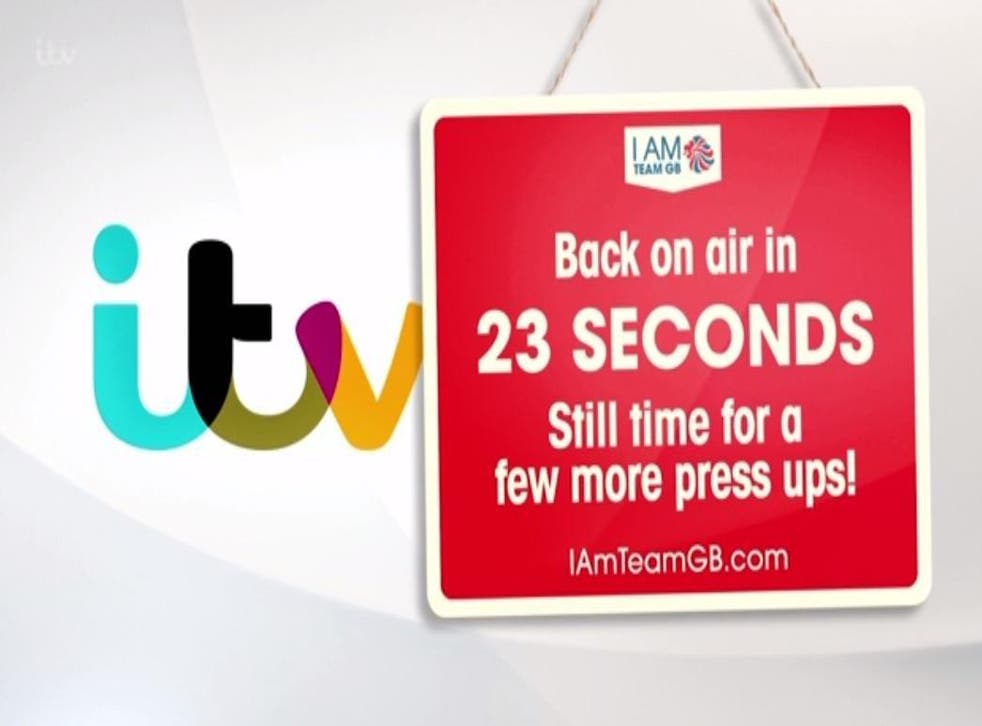 ITV enacted a post-Olympics shutdown on Saturday morning (27 August) which saw the network switch off all its channels in a bid to get audiences off their sofas.
Inspired by Team GBs haul of 67 medals in Rio, ITV launched the get-fit scheme - named 'I Am Team GB' - to encourage viewers to get out of the house to do some exercise.
What the channel didn't expect, however, was 60,000 viewers opting to stay indoors to watch the blank screen instead.
While several people used their social media accounts to promote ITV's campaign, several joked about the hour-long shutdown via Twitter.

Among those participating in the National Lottery-affiliated campaign were Olympians Mo Farah and Greg Rutherford, the latter of whom is currently hard at work training for the new series of BBC competition Strictly Come Dancing.
The channels that were temporarily halted for the scheme were ITV, ITV2, ITV3, ITV4, ITVBe, CITV and ITV Encore.
It was morning show Weekend which kickstarted the shutdown with presenter Aled Jones and Olympic gold medal-winning gymnast Max Whitlock prompting the viewers to use the opportunity to get out the house to exercise.
While 60,000 remained indoors, Team GB claimed more than 100,000 people took part in the scheme across the UK.
Join our new commenting forum
Join thought-provoking conversations, follow other Independent readers and see their replies