Michael Palin on Terry Jones dementia battle: 'It's only a matter of time'
Monty Python star said Jones 'is not doing terribly well'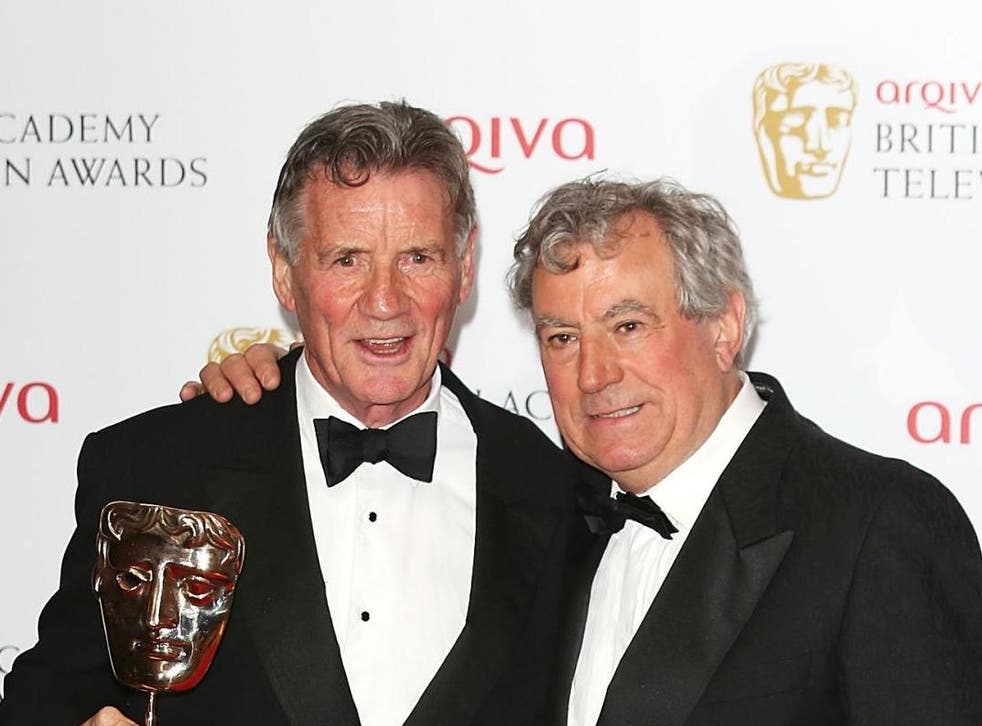 Update: Terry Jones has died, aged 77.
Michael Palin has revealed his Monty Python co-star Terry Jones is "not doing terribly well" in his fight against dementia, adding that "it's just a matter of time".
Jones was diagnosed with frontotemporal dementia in 2016 and Palin, who regularly visits his friend, said his condition has worsened in recent months.
When asked by Zoe Ball how Jones was getting on, he told the Radio 2 presenter: "Well, not terribly well – the kind of dementia he has is not something that can be cured particularly. It's just a matter of time.
"I go and see him, but he can't speak much, which is a terrible thing."
Palin added: "I mean, for someone who was so witty and verbal and articulate and argued and debated, to be deprived of speech is a hard thing."
45 films you never realised were banned

Show all 46
He shared a story about how, during a recent visit, he brought a book they wrote together in the 1980s called Bert Fegg's Encyclopaedia of All World Knowledge, and was tickled to see that Jones would only laugh at the bits he had written without Palin.
"I thought, 'That shows that something is ticking over'," he said.
Jones met Palin at Oxford before they rose to fame in Monty Python, alongside John Cleese, Graham Chapman, Terry Gilliam and Eric Idle.
Join our new commenting forum
Join thought-provoking conversations, follow other Independent readers and see their replies