The Apprentice 2013: Double firing after campervan fair sends Kurt Wilson and Natalie Panayi packing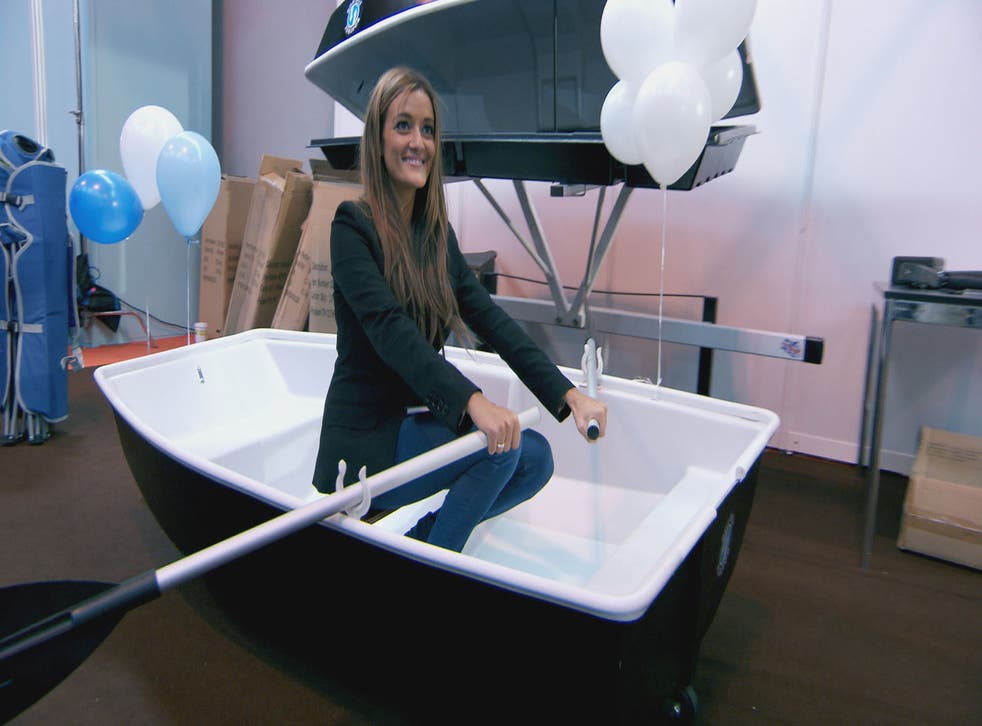 Contestants Kurt Wilson and Natalie Panayi were sent packing in a double firing from The Apprentice tonight after their bungling meant Lord Sugar was not a happy camper
The duo were dumped after a disastrous caravan and accessories sales task which meant their team Endeavour pulled in a pitiful £1,479 at an exhibition while opponents Evolve took £33,615.
And Wilson came under fire in the boardroom for having asked Leah Totton to join him in selling high-priced camper vans because she would be "a bit of eye candy" - unknown to her.
Afterwards, he defended himself for his comment and said: "It was a slip of the tongue, it was just that I wanted to bring a new dynamic to the group. Me and Myles (Mordaunt) by that point were quite deflated.
"I was bringing Leah over because I trusted her, I think she was a good saleswoman and unfortunately that just slipped out at the wrong point. When I finally get a chance to speak to her I'm pretty sure that she won't have taken it in the wrong way."
Panayi, who had been in the boardroom three times and was brought back in with Alex Mills, was often criticised for saying how they could have won the task when it was too late. But she said she did not have the confidence to speak up.
Panayi said: "I was quite nervous a lot of the time that a lot of the decisions I would have made would have been bad ones when actually they turned out to be one of the decisions that would have won us the task... I saved it all for the boardroom and then I got labelled Miss Hindsight."
Lord Sugar and aide Karren Brady were confused during the show as to why Panayi claimed she would have been able to sell the camper vans more effectively than other candidates chosen for the job.
She explained: "I would have tried my best and probably got really close to selling one. If anyone was going to buy it they probably would have bought it off me."
PA
Register for free to continue reading
Registration is a free and easy way to support our truly independent journalism
By registering, you will also enjoy limited access to Premium articles, exclusive newsletters, commenting, and virtual events with our leading journalists
Already have an account? sign in
Register for free to continue reading
Registration is a free and easy way to support our truly independent journalism
By registering, you will also enjoy limited access to Premium articles, exclusive newsletters, commenting, and virtual events with our leading journalists
Already have an account? sign in
Join our new commenting forum
Join thought-provoking conversations, follow other Independent readers and see their replies