The Apprentice final: Bianca Miller goes it alone with tights business after losing to Mark Wright
The 25-year-old has lowered the price of her hosiery
Antonia Molloy
Monday 22 December 2014 12:58 Comments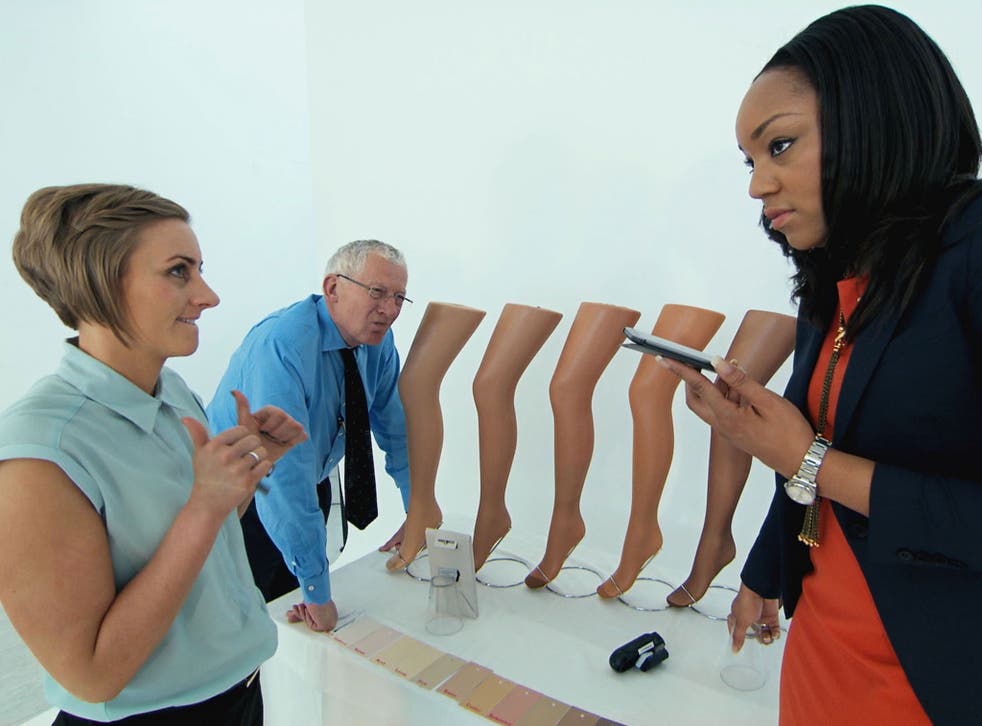 Apprentice finalist Bianca Miller is launching her tights business - despite losing out to Mark Wright on a £250,000 investment from Lord Alan Sugar.
The 25-year-old, from London, impressed the business magnate and his aides in the interview round with her bright idea for a business addressing the lack of hosiery for women of darker skin tones.
But it was Australian salesman Wright who convinced Lord Sugar to become a business partner in his digital marketing agency.
Nevertheless, Miller is determined to launch her hosiery brand and took to Twitter to stir up interest.
Having come under fire for pricing her tights at £20 a pair, she has since dropped the price to £7.99 to give the brand broader appeal.
Miller said of her business: "Mark could help me with my SEO - although I think he might be a bit too expensive for me."
She added: "If you lose to someone who isn't very good, it's upsetting, but Mark is very credible. I was happy to go up against him and if I was going to lose, to lose to him was the best I could hope for, really."
Meanwhile, Wright said London was the perfect place to start a business. "You can start a business here from your kitchen bench and turn over a million quid - what other place in the world can you do that?," he said.
Register for free to continue reading
Registration is a free and easy way to support our truly independent journalism
By registering, you will also enjoy limited access to Premium articles, exclusive newsletters, commenting, and virtual events with our leading journalists
Already have an account? sign in
Join our new commenting forum
Join thought-provoking conversations, follow other Independent readers and see their replies