The Crystal Maze smashes next £600k target - here's what will happen if fans keep donating
'Two extra games will be added to each zone' with more fun promised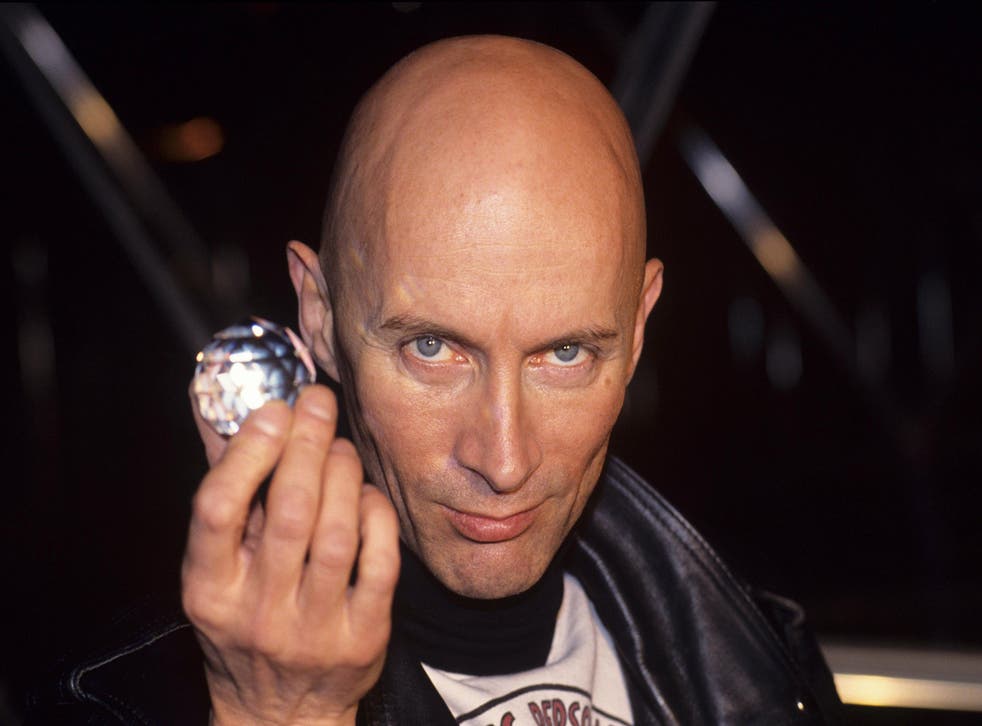 The Crystal Maze looks set to be even more amazing than previously hoped after smashing through another landmark crowdfunding goal.
The live immersive project has now raised more than £600,000 from close to 4,500 people in just 16 days, after reaching its £500,000 target last week.
Money from fans just keeps on coming on the Indiegogo page, meaning "two extra games will be added to each zone".
Donations can be received for a further twenty days and the team has some awesome plans should they hit certain milestones.
Should the page reach £675,000, there will be a 'Jailbreak' prison created for anyone locked inside a game after failing their challenges. Teammates will have the chance to buy their pal out with crystals, while imprisoned contestants will also be able to escape themselves after solving a puzzle.
If £750,000 is raised, CCTV cameras will allow players to watch other teams take on the maze from the safety of the bar. This would probably be useful for security purposes too, to keep an eye on the more "enthusiastic" contestants.
Founders promise that the The Crystal Maze set will be "lovingly recreated" as it was on the Nineties TV show for fans to play in themselves, sadly at £50 a pop, but we reckon it'll be worth it.
The fundraising page confirms that original presenter Richard O'Brien will return to the rebooted format of the show to "welcome guests in a time honoured fashion"...
Access unlimited streaming of movies and TV shows with Amazon Prime Video Sign up now for a 30-day free trial
Sign up
...while the Aztec, Medieval, Industrial and Futuristic and Crystal Dome zones (but not the Ocean Zone - due to "health and safety") will be reassembled for ticket-holders to enjoy during a 1hr 45 minutes interactive session.
The £500,000 crowdfunding goal will help pay for the construction of the maze, salaries for actors and designers and the price of the venue and licencing fees.
Rewards for pledgers include early bird tickets, bomber jackets, a red carpet evening, tickets to the opening party, exclusive crystals and even private all-day maze access for anyone rich enough to fork out £10,000.
The 750 early bird tickets cost £30 each and have already sold out while more than 1250 people have bought a full team maze package to take 8 friends in for £300.
The Crystal Maze is not expected to make a TV comeback, although live experience founders Tom Lionetti-Maguire, Dean Rodgers and Ben Hodges have hinted that a return is "very well on the cards", so watch this space.
Register for free to continue reading
Registration is a free and easy way to support our truly independent journalism
By registering, you will also enjoy limited access to Premium articles, exclusive newsletters, commenting, and virtual events with our leading journalists
Already have an account? sign in
Register for free to continue reading
Registration is a free and easy way to support our truly independent journalism
By registering, you will also enjoy limited access to Premium articles, exclusive newsletters, commenting, and virtual events with our leading journalists
Already have an account? sign in
Join our new commenting forum
Join thought-provoking conversations, follow other Independent readers and see their replies