The Independent's journalism is supported by our readers. When you purchase through links on our site, we may earn commission.
The Grand Tour: Jeremy Clarkson's Top Gear-rivalling Amazon car show finally gets a name
Perhaps appropriately named after a traditional European trip undertaken by wealthy landed gentry
Christopher Hooton
Wednesday 11 May 2016 13:24 Comments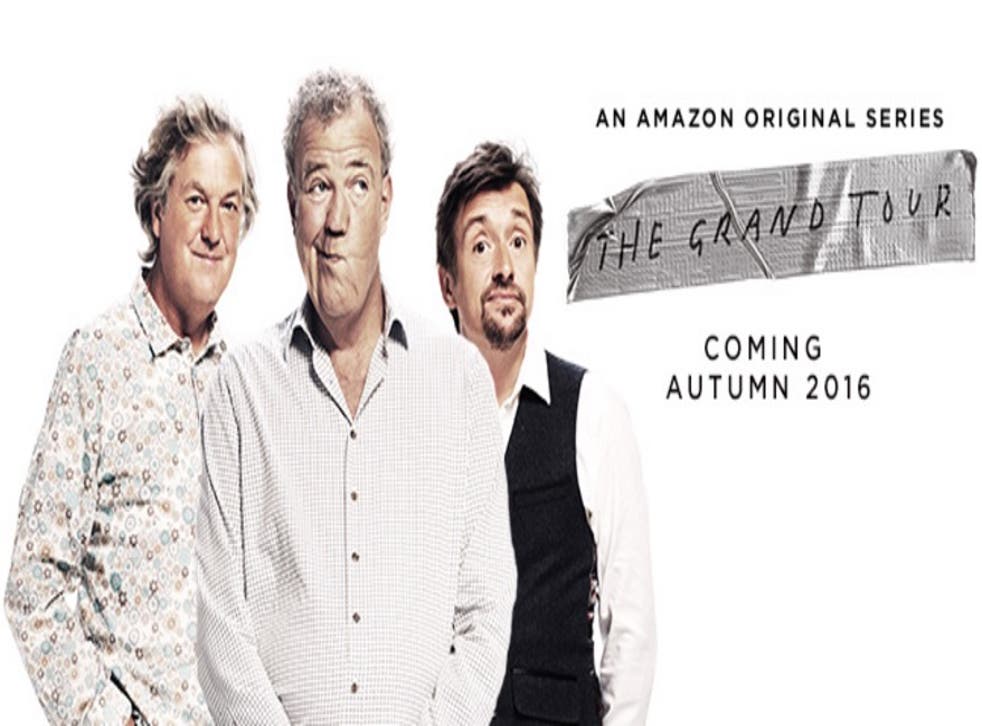 Top Gear tearaways Jeremy Clarkson, Richard Hammond and James May finally have a name for their new car show: The Grand Tour.
The title is presumably a reference to 'The Grand Tour' of the 18th century, which would see typically upper-class young men roam around Europe and ran up until the advent of major rail transport. It's also a nod to the show's travelling format. It's more considered than 'Gear Knobs', at any rate.
Clarkson confirmed the title on Twitter, hinting that its initials are a reference to gran turismo cars. He also gave details on how the 'tour' aspect will work:
It now has a Facebook page too, which shared some of the series' rejected names, including Automates and Small Puddle of Excellence:
Teaser for The Grand Tour
Amazon paid £160m to put out three series through its Prime service, though it's not yet clear whether all episodes of the first season will be released week-by-week or in one go.
The announcement comes as the BBC's Top Gear revamp approaches its launch, the Chris Evans and Matt LeBlanc-fronted show having posted several trailers recently.
Update: As if spurred on by this, Top Gear has just announced its release date.
Clarkson was forced to leave Top Gear last year after the infamous 'fracas', but he took Hammond, May and producer Andy Wilman with them, starting a production company called W Chump & Sons.
Statement from the team's rep:
They would like to thank everyone who has taken the time to send in their suggestions. They were much appreciated.
"Thing is," said Jeremy Clarkson, "We'll be travelling the world hosting each episode in a different country, from a giant tent. It's a sort of 'grand tour', if you like. So we've decided to call it 'The Grand Tour'."
James May admitted to being underwhelmed by the name. "I wanted to call it 'Nigel', or 'Roger'. We needed a name, and they're names."
Richard Hammond was more positive. "I already love camping," he enthused, "But this is something else. We are like our pioneering and prospecting forebears, sallying forth into a new frontier of broadcasting, and making our home where…" But at this point Clarkson and May strangled him with a guy rope.
Register for free to continue reading
Registration is a free and easy way to support our truly independent journalism
By registering, you will also enjoy limited access to Premium articles, exclusive newsletters, commenting, and virtual events with our leading journalists
Already have an account? sign in
Join our new commenting forum
Join thought-provoking conversations, follow other Independent readers and see their replies