The Grand Tour: Jeremy Clarkson hosted Amazon Primie car show to film first live audience in South Africa
'Johannesburg is a fantastic place to start'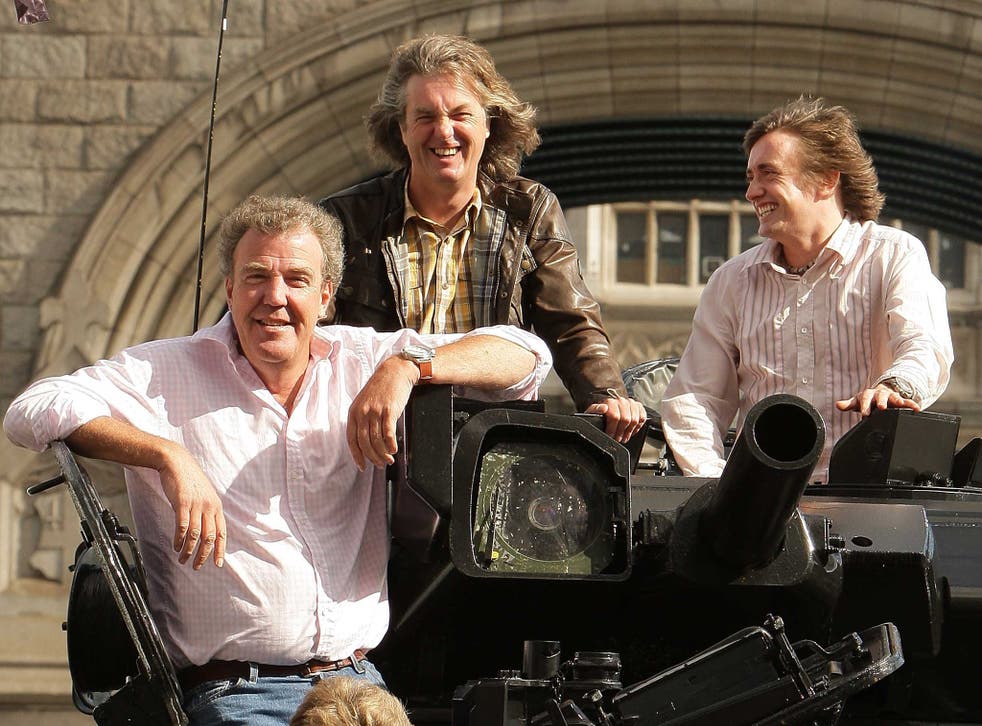 With Chris Evans's Top Gear having been met with a less than complimentary reception from fans, attention has turned towards Jeremy Clarkson, Richard Hammond, and James May's The Grand Tour.
While the trio has yet to comment on the BBC's latest efforts, Amazon has revealed where their first show will be filmed, and it is a long way from Dunsfold, Surrey.
Clarkson, Hammond, and May will reunite next month in front of a live audience in Johannesburg, South Africa, with tickets being released as part of a prize draw.
Amazon revealed that Johannesburg was chosen as the starting location due to the trio's popularity in the country. Following show's will each be filmed in different countries (thus The Grand Tour name).
Instead of filming in a dark bunker, each show will be recorded in a giant tent, with the usual pre-recorded films intercutting audience segments.
Jay Marine, vice-president of Amazon Video Europe, said: "We love that Jeremy, Richard and James are touring the studio recordings of The Grand Tour, bringing this Amazon Prime show to fans around the world.
"Given the popularity of Jeremy, Richard and James in South Africa, Johannesburg is a fantastic place to start. We're excited to give fans the opportunity to be part of the first ever live studio audience for The Grand Tour."
Meanwhile, Chris Evans has been insisting his Top Gear is a hit, writing in Twitter: "The new Top Gear is a hit. OFFICIALLY. 23% audience share. 12% MORE than the opening episode of the last series. These are the FACTS."
The post-Clarkson Top Gear era in pictures

Show all 21
Viewers were quick to quip how Evans was still shouting, despite the first show being over. The Grand Tour still has no official start date.
Register for free to continue reading
Registration is a free and easy way to support our truly independent journalism
By registering, you will also enjoy limited access to Premium articles, exclusive newsletters, commenting, and virtual events with our leading journalists
Already have an account? sign in
Register for free to continue reading
Registration is a free and easy way to support our truly independent journalism
By registering, you will also enjoy limited access to Premium articles, exclusive newsletters, commenting, and virtual events with our leading journalists
Already have an account? sign in
Join our new commenting forum
Join thought-provoking conversations, follow other Independent readers and see their replies