The Great British Bake Off: Mel and Sue's best moments as hosts
'Bakers, time to scream like Bread-Vard Munch. 15 minutes left'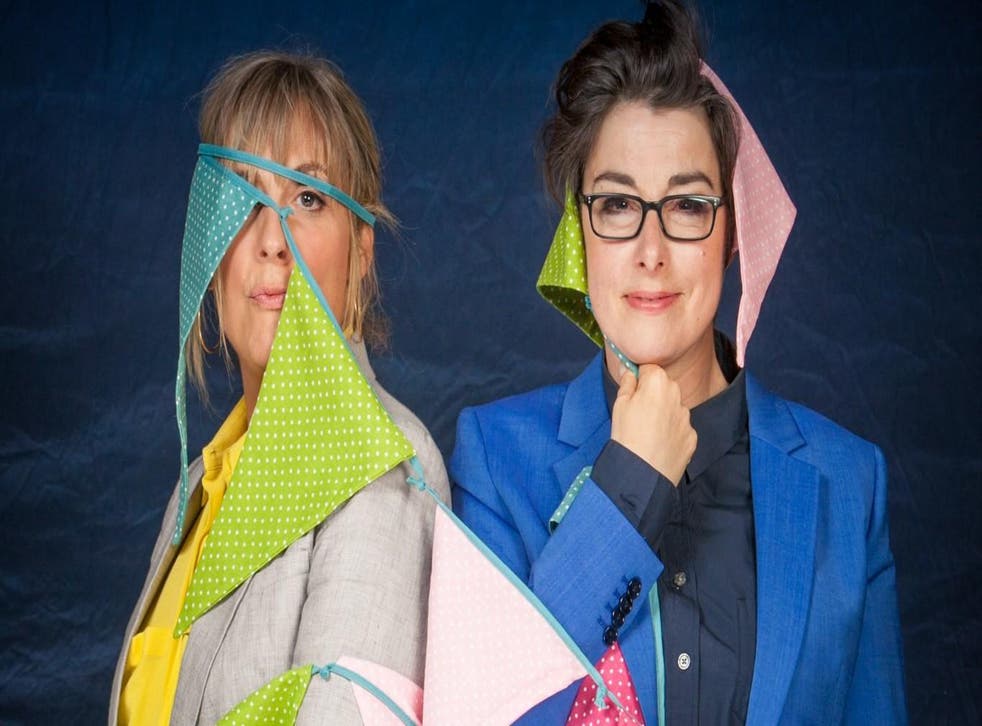 Having been on The Great British Bake Off since its inception, Mel and Sue have played a fundamental role in turning the show into the £25 million hit it is today.
With news of their departure following Channel 4's acquisition, we've looked back on their long tenure in the tent, picking out some of the best moments.
Innuendos, jokes, and one-liners
Last year's contestant Sandy on her crème brûlée: "The wobble should be like me backside." Sue's reply: "What wobble are you looking for? A Kim Kardashian? A Jessica Rabbit?"
Sue: "Good morning, bakers. The following signature challenge has been assessed by the Double Entendre Police and I'm delighted to inform you that Paul and Mary would love you to make cream horns. And there's nothing fun to say about that whatsoever."
Mel: "We'd like you to make Mary's version of a Spaniche Windtorte. Sounds like something I went to the doctors for when I was on holiday in Majorca."
Best Great British Bake Off innuendos

Show all 6
Sue: "Bakers, time to scream like Bread-vard Munch. Fifteen minutes left."
Sue: "OK bakers, 15 minutes until your ganache hits my ga-nashers."
Sue: "Bring out the dancing girls and the orange segments… What do you mean there have been budget cuts?"
The 'Biscuit Blunder'
Back in series three, Mel accidentally toppled Frances's biscuit tower while measuring the beast, leaving more than just a few cracks in the bake. Luckily, once the tower had been mended, the judges seemed impressed and Frances went on to win the competition.
On your mark, get set, BAKE
Chasing the chocolate mousse
Helping out those in need (poor Ed)
Of course, there are dozens more great clips and one-liners from the pair, and whoever replaces them has huge shoes to fill. So, who will be replacing the duo? Jo Brand? Ant and Dec? We analysed the competitors here.
Register for free to continue reading
Registration is a free and easy way to support our truly independent journalism
By registering, you will also enjoy limited access to Premium articles, exclusive newsletters, commenting, and virtual events with our leading journalists
Already have an account? sign in
Register for free to continue reading
Registration is a free and easy way to support our truly independent journalism
By registering, you will also enjoy limited access to Premium articles, exclusive newsletters, commenting, and virtual events with our leading journalists
Already have an account? sign in
Join our new commenting forum
Join thought-provoking conversations, follow other Independent readers and see their replies