The Handmaid's Tale actor Elisabeth Moss says TV series is not a feminist story, Margaret Atwood responds
The author reasoned: 'They are actors. Not writers. Not word folk. They wanted to be inclusive'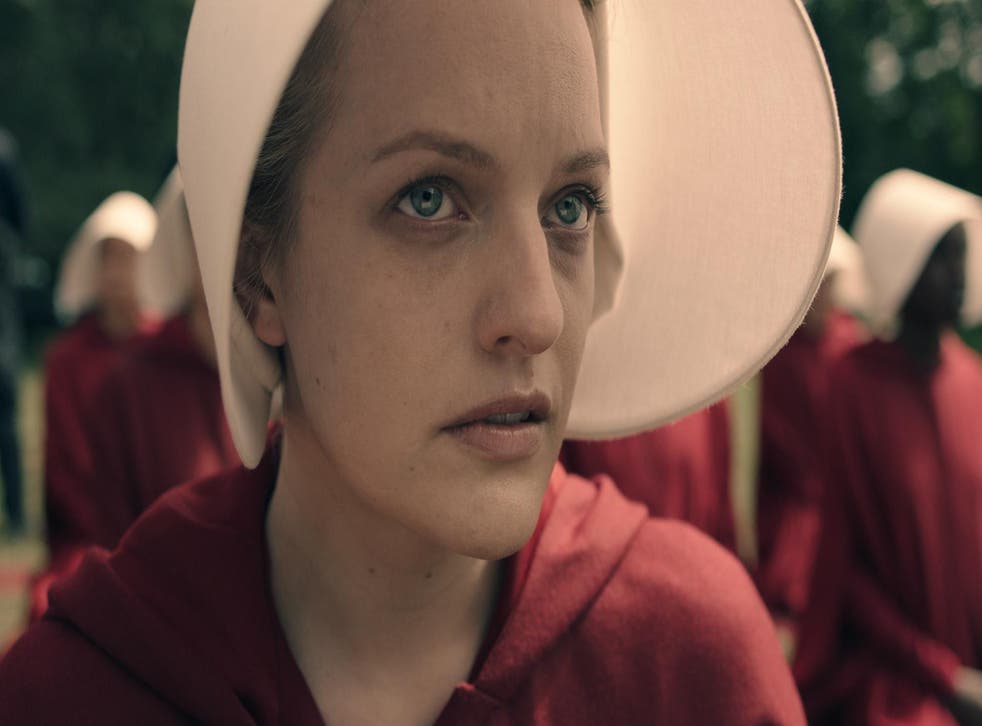 Hulu's TV adaptation of Margaret Atwood's iconic novel The Handmaid's Tale — about a young woman forced into being a handmaiden struggling under a patriarchal regime — premiered at Tribeca Film Festival over the weekend.
Speaking at a panel following the screening, leading star Elisabeth Moss courted minor controversy by denying the show's feminist storyline.
"Honestly, for me, it's not a feminist story. It's a human story because women's rights are human rights," she told the audience, per AV Club, after being asked about similarities between Offred and her Mad Men character Peggy Olson.
"I never intended to play Peggy as a feminist; I never intended to play Offred as a feminist. They're women and they are humans. Offred's a wife, a mother, a best friend.
"She has a job, and she is a person who is not supposed to be a hero she falls into it and she kind of does what she has to do to survive to find her daughter.
"It's about love, honestly, so much of this story. For me, I never approach anything with any sort of political agenda. I approach it from a very human place, I hope."
Immediately after the comments were given, many people began questioning Moss on Twitter, many calling the Q&A session odd.
The TV shows you'll be bingeing in 2017

Show all 27
Atwood went on to address the comments on Twitter, writing: "Calm, calm... I know what they meant. (I think. Though I wasn't there.) They meant 'Everyone is in this story.' And that is true.
"When you DJ the real world (as book and series do) you can't help coming up with something that can be called Feminism... Though, I always want to know if the person means 'Feminism Hiss Boo' or 'Feminism Yay Cheer'. Because both exist, as you know. Our cast is definitely 'Yay Cheer'."
She added: "They are actors. Not writers. Not word folk. They wanted to be inclusive: i.e. everyone's caught up in it. As we are."
Atwood stands as an executive producer on the show and reportedly has a cameo in the first episode. The Handmaid's Tale debut's on Hulu 26 April.
Join our new commenting forum
Join thought-provoking conversations, follow other Independent readers and see their replies