The Handmaid's Tale season 2 episode 10 ending explained: What went down with Nick and those guards
Don't worry, our boy Nick lives to loom in doorways another day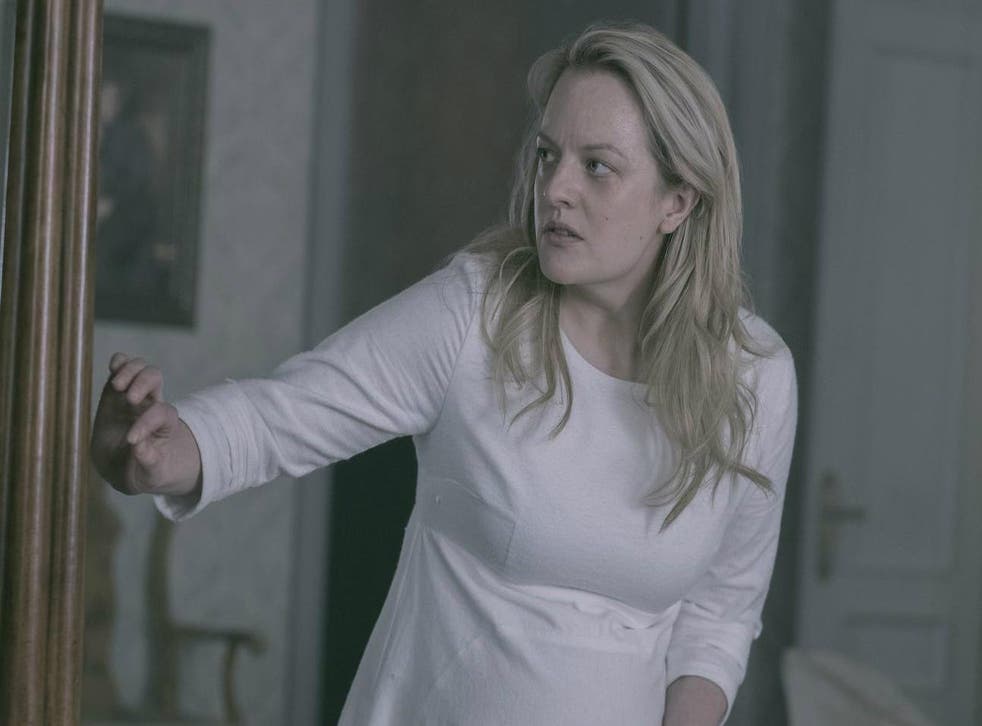 It's not that there was anything complicated about the end of The Handmaid's Tale season 2 episode 10, but you could be forgiven for not knowing exactly what went down in its final moments as it all happened pretty quickly and there was a lot of very similar costume being worn.
*Spoilers ahead*
When Offred's meeting with her daughter Hannah overruns because of the feels, two guards pull up to the isolated house where it's taking place to investigate.
After instructing Offred to hide, Nick rushes out to speak to the guards, but we only get to see their interaction from the point of view of Offred, i.e. intermittently and from behind a curtain inside the house.
For a brief moment I thought Nick had summoned some hitherto unknown close-combat skills and overpowered the guards, but sadly this was not the case (though nor was he shot as some viewers thought).
After several repeat viewings with the speed dialled down, it is clear that Nick manages to bat away the first guard's gun, which fires a round into the snow, but doesn't get much further than this, being manhandled by the second guard and tossed into the van.
It remains to be seen what happens to him next episode. Though it was a dramatic close, I can't see Nick being exiled or executed. The trip was Fred's idea, so it would be in Fred's interests to pull some strings and have Nick returned to the house before word of the meeting spreads any further.
As for Offred, could this be her next chance to escape? Will she manage to find an ally before she goes into labour? Perhaps she will be forced to give birth on her own in the desolate house?
The Handmaid's Tale continues Wednesdays on Hulu in the US and is a few weeks behind on Channel 4 in the UK.
Register for free to continue reading
Registration is a free and easy way to support our truly independent journalism
By registering, you will also enjoy limited access to Premium articles, exclusive newsletters, commenting, and virtual events with our leading journalists
Already have an account? sign in
Register for free to continue reading
Registration is a free and easy way to support our truly independent journalism
By registering, you will also enjoy limited access to Premium articles, exclusive newsletters, commenting, and virtual events with our leading journalists
Already have an account? sign in