The Island with Bear Grylls: More than 600 complaints are made about animal killings
Animal rights groups have called the killing and eating of pigs and a crocodile a "cheap ratings ploy"
Matilda Battersby
Thursday 14 May 2015 11:57 Comments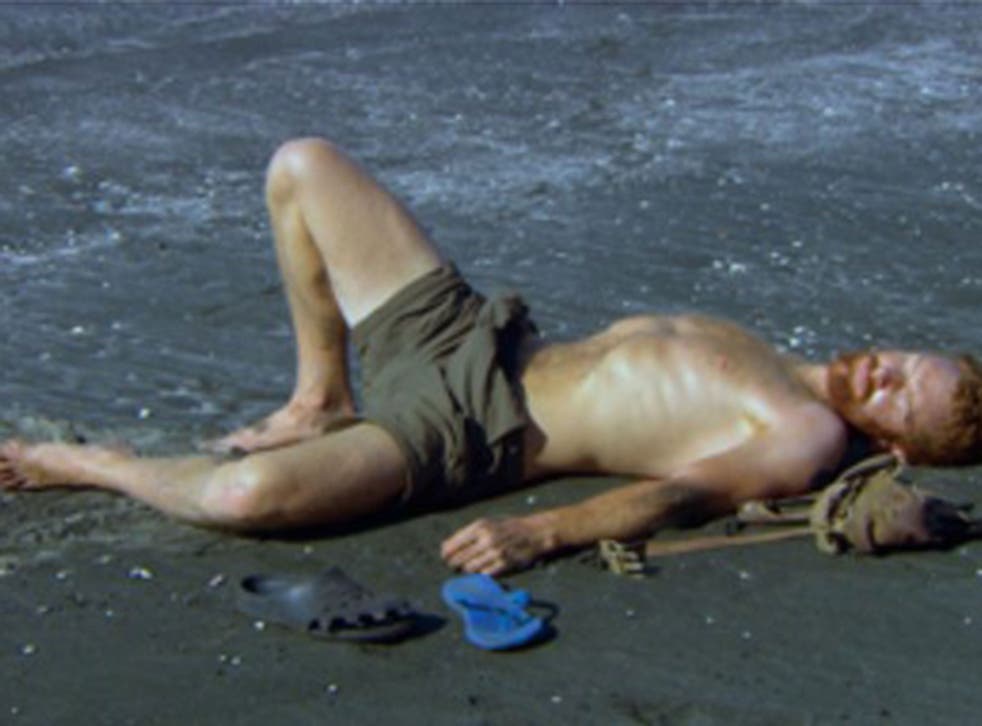 Bear Grylls' latest reality show has elicited more than 600 complaints and been accused of "killing animals to boost ratings".
Animal rights groups claim The Island with Bear Grylls, which features contestants killing and eating pigs, "is a cheap ratings ploy" and could send a "harmful message to young viewers".
Channel 4 said it had received more than 450 complaints from viewers, a large number of which related to animal killings on the programme.
Media watchdog Ofcom said it had received 185 complaints about the show - most of which specifically refer to the killing of pigs and piglets - and is weighing up whether or not to launch an investigation.
The series features male and female teams attempting to survive on desert islands in the Pacific.
Contestants spent six weeks living in arduous conditions, foraging and killing their own food, drinking rain water and using skills taught by Grylls to create shelters.
The female islanders have been filmed creeping up on a sleeping pig and slitting its throat before eating it.
The male contestants killed and at a rare species of crocodile after mistaking it for a common caiman.
The large reptile is protected under the Endangered Species Act, meaning it is forbidden from being killed, poached or harassed in any way.
"This was a genuine and regrettable error," a Channel 4 spokesperson said soon after the incident. "Prior to filming, experts were consulted to ascertain species on both islands and the American crocodile was not known to be in the area or on the island."
Access unlimited streaming of movies and TV shows with Amazon Prime Video Sign up now for a 30-day free trial
Sign up
A statement from animal rights group People for the Ethical Treatment of Animals (PETA) claims Grylls and the programme's producers should be prosecuted for animal cruelty.
"Killing animals is a cheap ratings ploy and sends an especially harmful message to young viewers, who are greatly influenced by what they see on TV. Bear Grylls and the producers should be prosecuted. Fame doesn't mean immunity."
Another animal rights group, the RSPCA, released a statement: "The RSPCA opposes practices that cause animals pain, suffering or death in the name of entertainment. It's unacceptable and could easily cause great distress to the animals. There's no excuse for using animals in stunts that carry a high risk of them being harmed."
The rarest animals in the world

Show all 23
The Island with Bear Grylls has come under fire before, when some scenes were revealed to have been set up by producers and four "ordinary" contestants were found to have professional survival experience.
The final women's episode will air tonight on Channel 4 at 9pm and sees the team form a functional island existence after weeks of infighting, illness, disorganisation and mishap. Last week the women narrowly avoided being removed from the island by paramedics.
Register for free to continue reading
Registration is a free and easy way to support our truly independent journalism
By registering, you will also enjoy limited access to Premium articles, exclusive newsletters, commenting, and virtual events with our leading journalists
Already have an account? sign in
Join our new commenting forum
Join thought-provoking conversations, follow other Independent readers and see their replies