The Island with Bear Grylls under fire again after crocodile stabbed to death
Made in Chelsea star Ollie Locke jumped on the back of the animal before stabbing it through the back of its neck
Clarisse Loughrey
Thursday 01 September 2016 10:12 Comments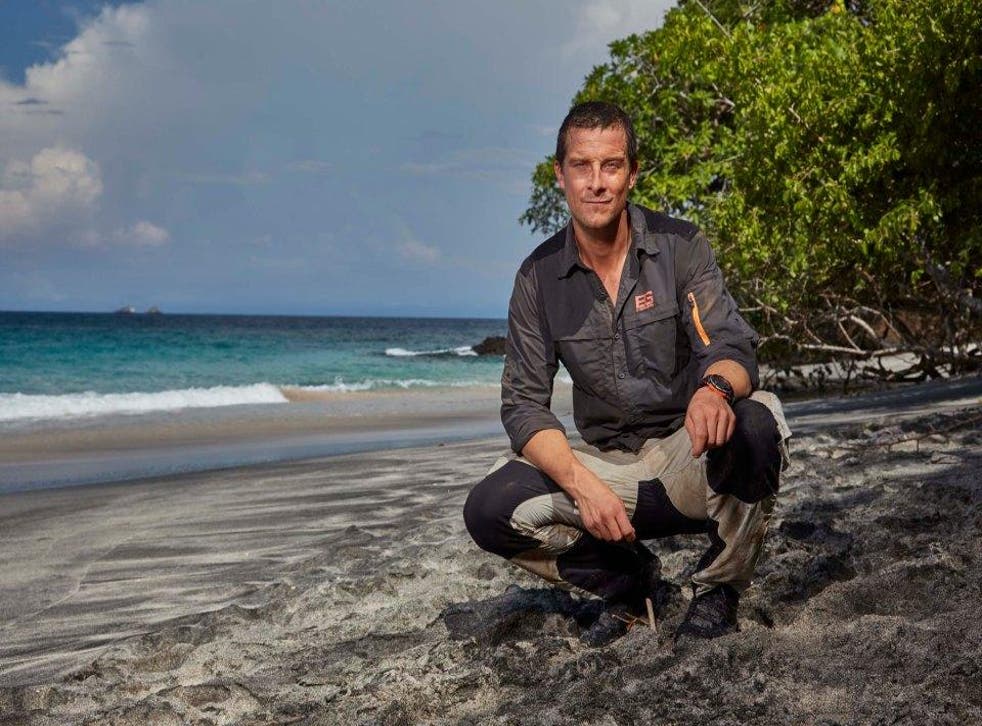 Bear Grylls has once more come under fire, both by viewers and animal charities, after contestants on The Island with Bear Grylls killed and consumed a crocodile.
The episode saw Made in Chelsea star Ollie Locke, encouraged by fellow contestant Karen Danczuk, jump on the back of the animal before stabbing it through the back of its neck; as part of the reality TV series which challenges celebrities to use their survival skills to endure two weeks on a remote island.
Alan Knight, of International Animal Rescue, told The Sun about the incident, "I feel it is totally unacceptable to kill or abuse animals for entertainment." The charity spokesperson claimed the animal "suffered unncecessarily", as Locke would not have the right knowledge to kill the animal "humanely".
However, Channel 4 has stated (via Digital Spy): "The premise of the series, in aid of Stand Up to Cancer, is to see if when stripped of all the conveniences of modern life, celebrities have what it takes to survive and feeding themselves is a fundamental part of this. Those on the island all received training on how to kill animals humanely and this was utilised properly in each instance."
This is the second time the programme has come under fire specifically for a crocodile-related killing; after male contestants on the show accidentally killed and ate a rare species of crocodile, killing an American crocodile while mistaking it for a common caiman.
'The Island isn't sexist' - Bear Grylls
The Island with Bear Grylls is scheduled to air on Channel 4 this October.
Register for free to continue reading
Registration is a free and easy way to support our truly independent journalism
By registering, you will also enjoy limited access to Premium articles, exclusive newsletters, commenting, and virtual events with our leading journalists
Already have an account? sign in
Join our new commenting forum
Join thought-provoking conversations, follow other Independent readers and see their replies