The Night Manager: John le Carre has cast his verdict on the BBC adaptation
'Why not write your own bl**dy novel? With all those changes, what's left of mine?'
Jack Shepherd
Sunday 21 February 2016 11:10 Comments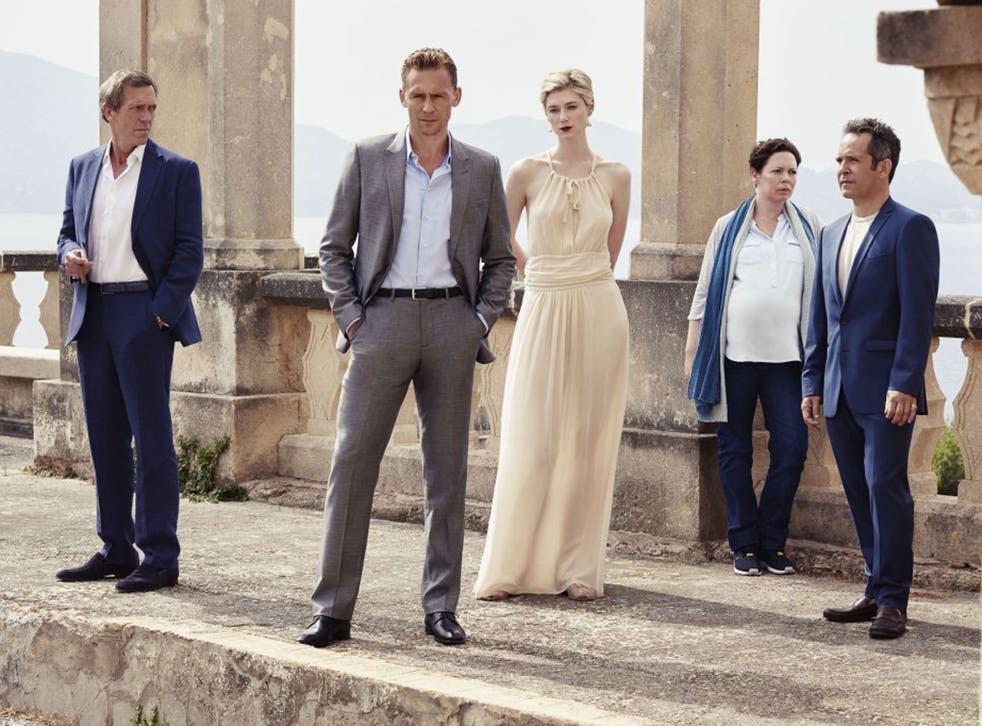 John le Carré is no stranger to having his work adapted to screen. His international best seller The Spy Who Came in from the Cold was first brought to the cinema by Martin Ritt, just two years after its publication.
Soon after, his debut, Call for the Dead was adapted to the big screen in the form of The Dead Affair, soon followed by 15 of his other works. And now, The Night Manager, a post-Cold War novel published in 1993, is being made into a British TV series by the BBC, with Olivia Colman, Hugh Laurie and Tom Hiddleston all starring in the six-hour drama.
Unlike the novel, however, this adaptation is set in the modern era, taking many of the themes and characters from the book and putting them in a modern setting.
"A novel I had written nearly a quarter of a century ago reset in present time?" the author muses in a letter published by The Guardian. "With none of Pine's trip to northern Quebec in the story? None of Central America? My beloved Colombian drugs barons replaced by Middle Eastern warlords? No zillion dollar luxury yacht for Richard Roper? A new ending to the story, yet to be discussed? What did that mean?
The BBC adaptation will also have a female protagonist instead of male: "To all of which, a lesser being such as myself might reasonably have responded: why not write your own bl**dy novel? With all those changes, what's left of mine?
His verdict? "And the answer, surprisingly, is: a great deal is left, more than I dared hope."
The author speaks about the changes to Mr Burr, who is now Mrs Burr, commenting on how playing off "one white middle-aged man pitched against another white middle-aged man" would not have been suitable in a story set in 2015.
"Today, of course, I wish I'd written Mrs Burr into my novel instead of her ponderous husband. But I hadn't, and that was then. So all I could do, still guardedly, was welcome her to the family and hope to heaven that the writer, director and producers had the wit to conjure an enjoyable and believable character into life."
After talking about yet more changed, Carré writes: "By now I am simply part of the audience, because this isn't the film of the book, it's the film of the film, which is what we all pray for, and it seems to me that this time round we may really have got it: film doing its own job, opening up my novel in ways I didn't think anyone had noticed – and maybe I hadn't noticed them."
Other works by the 84-year-old recently adapted to the screen include Tinker Tailor Soldier Spy (2011), A Most Wanted Man (2014) and the upcoming Our Kind of Traitor starring Ewan McGreggor.
The Night Manager will be on every Sunday on the BBC at 9pm.
Register for free to continue reading
Registration is a free and easy way to support our truly independent journalism
By registering, you will also enjoy limited access to Premium articles, exclusive newsletters, commenting, and virtual events with our leading journalists
Already have an account? sign in
Join our new commenting forum
Join thought-provoking conversations, follow other Independent readers and see their replies