The Simpsons: 500 episodes played simultaneously in a 360 degree sphere is hell on the internet
'THTHTHTEHEHHEHE SSSSISISISSISIMIMIMIMPMPMPSPPSPOSOSONSNSONSNONSNSNSNSSSS'
Jack Shepherd
Thursday 18 February 2016 16:02 Comments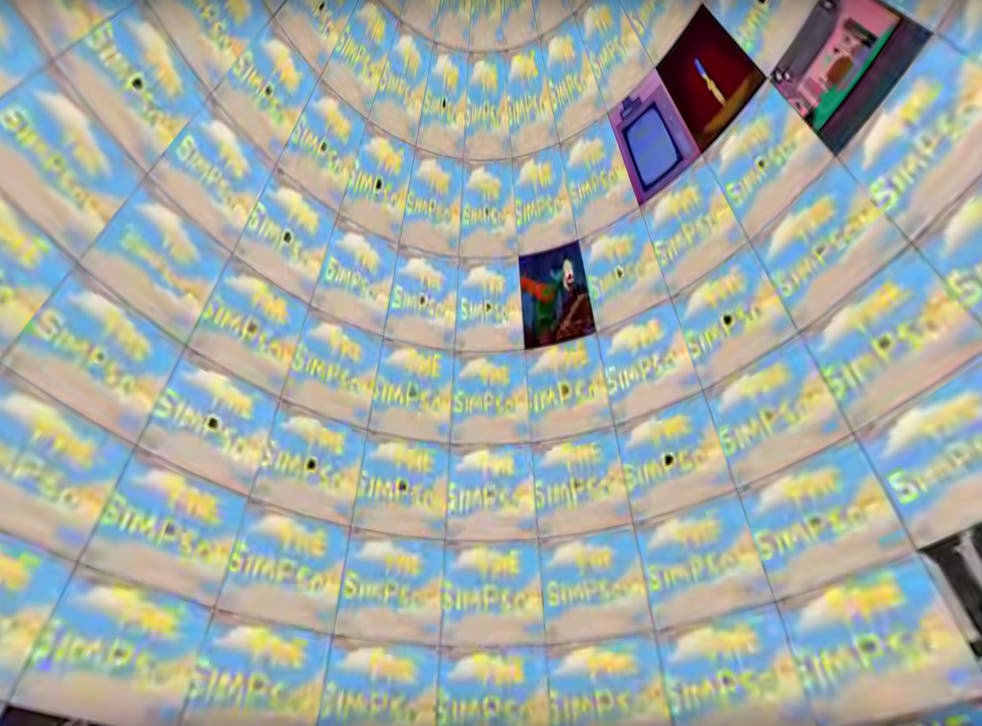 Have you accidentally missed a couple of episodes of The Simpsons? Worry no more, as Youtuber John Hatfield has created a way for you to catch up on the first 500 episodes in no time at all.
Utilising the latest in YouTube advancements, Hatfield sewed the massive number of episodes into a 360-degree sphere, allowing you to move the camera around the sphere to watch certain bits.
Unfortunately, you're not going to be able to watch them one at a time; instead, you'll have at least 21 on screen at any moment, with the noise of all 500 mangled together into a nightmare scenario.
Notably, at the beginning there is a lot of synchronisation between episodes; you can see that certain seasons kept the intro short while others had an extended edition or featured a lengthy couch gag.
Watch below and use your mouse to navigate around the sphere.
This isn't the first time someone has put a tonne of episodes from a single show together. In January last year, a video of every Friends episode played simultaneously emerged.
The Simpsons, meanwhile, is currently into its 26th season. It was recently revealed that there will be a live-animated episode featuring Homer doing a live Q&A.
Register for free to continue reading
Registration is a free and easy way to support our truly independent journalism
By registering, you will also enjoy limited access to Premium articles, exclusive newsletters, commenting, and virtual events with our leading journalists
Already have an account? sign in
Join our new commenting forum
Join thought-provoking conversations, follow other Independent readers and see their replies