The Simpsons: Gay character Julio to be voiced by gay actor following recast
Hairdresser was previously voiced by Hank Azaria until January 2020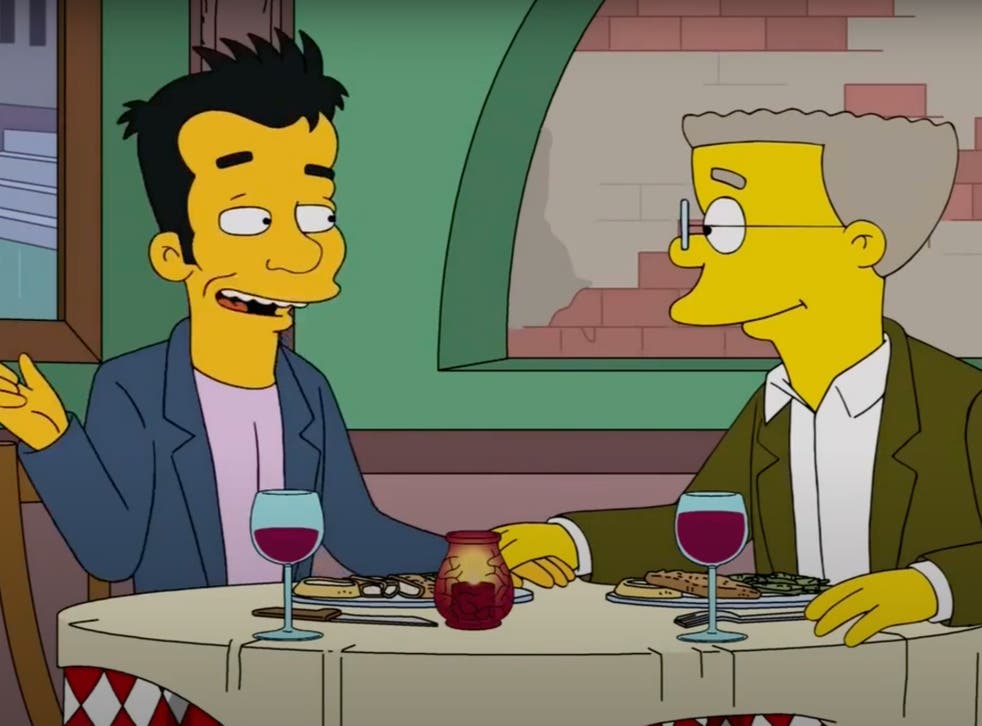 The Simpsons has recast one of its gay characters with a gay voice actor.
In recent years, the long-running cartoon series has been working to improve the diversity among its voice cast and choose actors better fitting the characters they are playing.
One such actor to leave the show was Hank Azaria, who was best known for voicing Apu Nahasapeemapetilon.
Azaria voices many other characters on the series, including that of Marge's hairdresser Julio, a gay man who has previously dated Waylon Smithers.
The character is now voiced by gay actor Tony Rodriguez, who like Julio, is gay and Cuban.
The actor made his debut on the series in March, writing on Instagram: "Tonight I make my debut on The Simpsons as gay, Cuban Julio. This is a dream come true for me and I was already a living cartoon."
Last week, Azaria opened up about voicing the Indian character of Apu for the first time, saying that he "really [did] apologise" for playing the role.
"I was speaking at my son's school, I was talking to the Indian kids there because I wanted to get their input," Azaria said. "A 17-year-old ... he's never even seen The Simpsons but knows what Apu means. It's practically a slur at this point. All he knows is that is how his people are thought of and represented to many people in this country."
Last year, white actor Harry Shearer also stepped down from voicing Black doctor Julius Hibbert on the show.
Register for free to continue reading
Registration is a free and easy way to support our truly independent journalism
By registering, you will also enjoy limited access to Premium articles, exclusive newsletters, commenting, and virtual events with our leading journalists
Already have an account? sign in
Register for free to continue reading
Registration is a free and easy way to support our truly independent journalism
By registering, you will also enjoy limited access to Premium articles, exclusive newsletters, commenting, and virtual events with our leading journalists
Already have an account? sign in
Join our new commenting forum
Join thought-provoking conversations, follow other Independent readers and see their replies