The Simpsons Lego episode sees Homer and Marge 'get frisky' in plastic Springfield
'Brick Like Me' looks set to be a Lego-tastic 25th anniversary special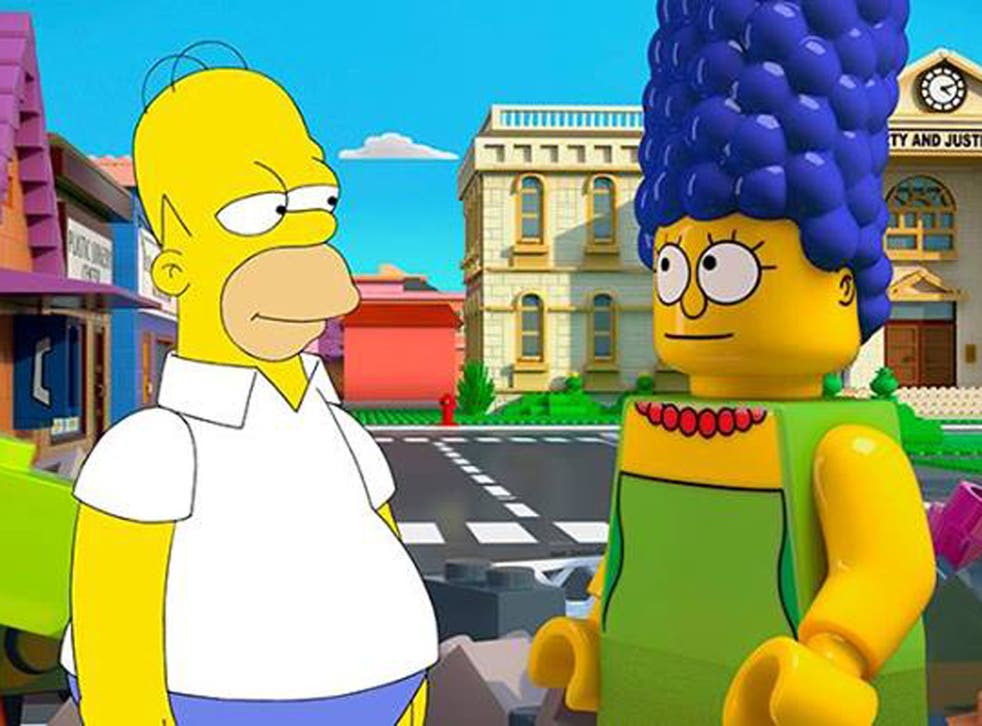 Homer, Marge, Bart, Lisa and the rest of The Simpsons cast have been made into Lego figurines for a one-off 25th anniversary episode.
New pictures have appeared on the show's official Facebook page ahead of the special, which has taken two years to produce and will air on Fox next month.
Titled "Brick Like Me", the 550th episode will see Homer wake up to find that Springfield and all its inhabitants have been turned into plastic Lego pieces.
Marge describes the new world as a place where "everything fits with everything else and nobody ever gets hurt", but Homer soon realises that it is not where his family really belong and he must find a way out.
"I think the episode is about: What is awesomeness?" excutive producer Matt Selman told Entertainment Weekly. "Is a universe that is awesome all the time a universe you truly want to live in?"
A further hint as to what fans can expect on 4 May has come from TV Guide: "Lego Homer and Lego Marge get frisky and are clearly heading to the bedroom. Their afterglow scene, with Lego arms, hands and feet pulled apart and scattered everywhere is priceless."
The idea for the project first began when the Danish toy company approached Fox about collaborating for a Simpsons playset. Now, "Brick Like Me" will be the most ambitious and most expensive half-hour in the show's long history.
"This was a chance for us to be a little edgier than we might normally be," added Jill Wilfert, Lego's vice president of licensing and entertainment.
Lego has been everywhere in recent months, with ITV broadcasting an 'all-Lego' advert break in February and The Lego Movie proving a huge box office hit.
Join our new commenting forum
Join thought-provoking conversations, follow other Independent readers and see their replies