The Walking Dead: Daryl Dixon could be next character to go as TV series departs from comics
The character may have become too much of a problem for creator Robert Kirkman and showrunner Scott Gimple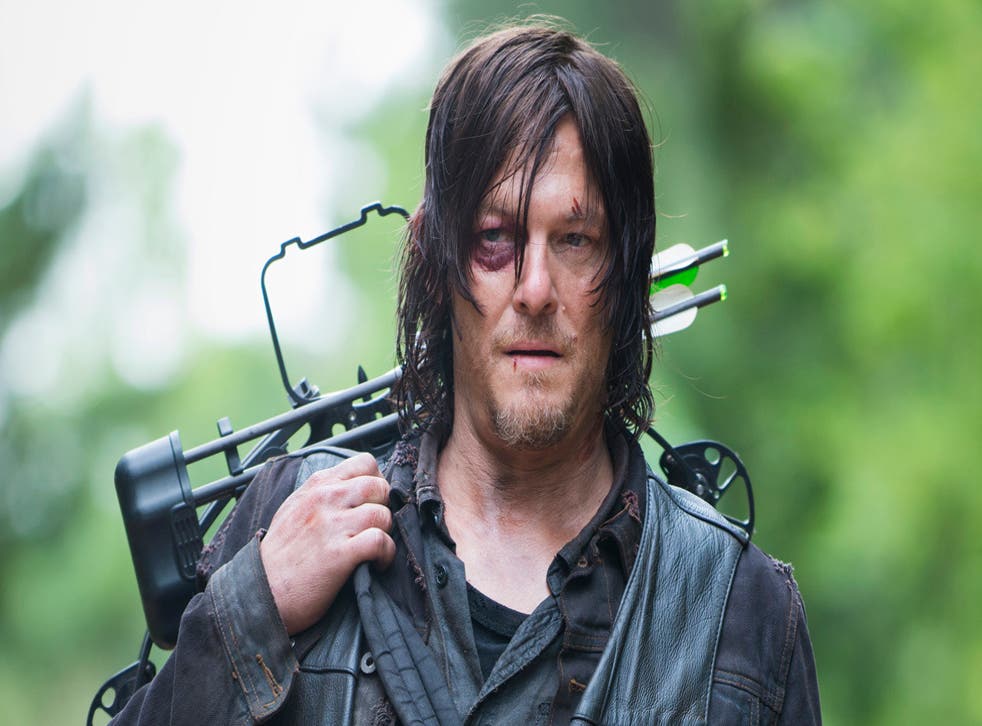 *Warning: spoilers for The Walking Dead comics, and for the TV episode which airs 21 March in the UK, below*
Though Daryl Dixon may be pretty much everyone's favourite character on The Walking Dead, he's creating some major headaches for creator Robert Kirkman and showrunner Scott Gimple. Problematically, he's a major character entirely original to the TV series, and his notable absence from the comics has caused issues in adapting storylines for the screen.
His inclusion has caused some fairly major alterations in the past; perhaps most notably in the death of Tyrese, who as actor Chad Coleman explains; "The creation of Daryl, more than anything else, is probably the reason why I'm not on the show. I was [Rick's] right-hand man [in the comics]."
And the show's writers have once more arrived at a very similar problem, with both Daryl and Abraham essentially competing for the role of Rick's right-hand man, with the introduction of Jesus potentially making a third. Uproxx has now weighed in with the theory that it's inevitable one of these three characters will die by the season finale, and that the finger of death now appears to be pointing towards Daryl.

Their reasoning strings from the episode 'Twice as Far', which sees Abraham spared the fate of getting shot through the eye with an arrow by Dwight, and tragically killed; Abraham's death in the comics was instead handed to Denise.
Though Gimple could be reserving Abraham for a later death as the first victim of Negan, it seems more likely he's been chosen as the outlasting right-hand man. Jesus seems safe, considering he's such a recent introduction, and his connections with the Hilltop Colony prove vital in later storylines.
That leaves poor Daryl (alongside the comics' original victim Glenn); and with the death at Negan's hands set to be the biggest of the series and a memorable introduction to the comics' most villainous creation, it seems increasingly likely Daryl will be suffering his final breath at the close of season 6.
The Walking Dead airs in the UK on Fox, 9PM.
Register for free to continue reading
Registration is a free and easy way to support our truly independent journalism
By registering, you will also enjoy limited access to Premium articles, exclusive newsletters, commenting, and virtual events with our leading journalists
Already have an account? sign in
Register for free to continue reading
Registration is a free and easy way to support our truly independent journalism
By registering, you will also enjoy limited access to Premium articles, exclusive newsletters, commenting, and virtual events with our leading journalists
Already have an account? sign in
Join our new commenting forum
Join thought-provoking conversations, follow other Independent readers and see their replies