The Walking Dead: Negan actor Jeffrey Dean Morgan hints villain will live through season 7
'There's not going to be a Negan flashback this year, but there's time'
Jack Shepherd
Wednesday 26 October 2016 14:26 Comments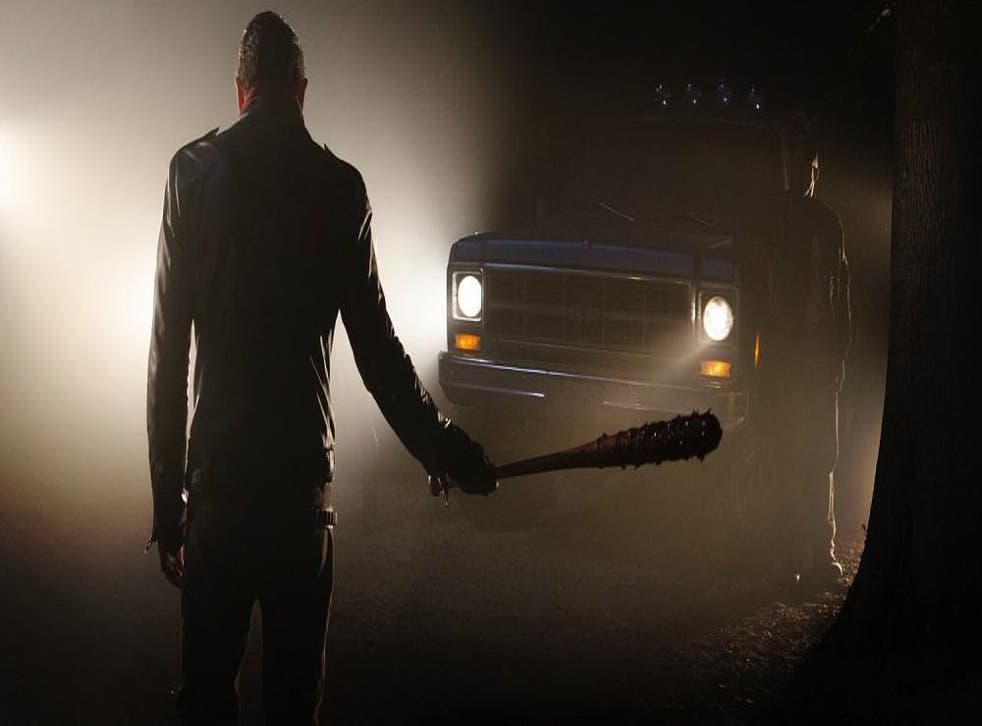 The Walking Dead's season seven premiere has caused quite a stir online in thanks to Jeffrey Dean Morgan's villain Negan.
Fans of the comics knew the character was dastardly, brutally killing fan favourite Glenn with his infamous weapon, a bat named Lucille.
However, when season six ended with a cliffhanger, it wasn't clear exactly who Negan would kill as the TV show has diverged heavily from the source material on numerous occasions.
What occurred on screen was a horrendous mixture of blood, death, and arms almost being sliced off, establishing Negan as The Walking Dead's new twisted villain.
The most shocking Walking Dead moments

Show all 10
Those abandoning the show following the graphic display probably shouldn't return anytime soon as Jeffrey Dean Morgan has hinted he won't be going anywhere.
In an interview with American talk show host Rich Eisen, the actor discussed the possibility of a flashback episode, revealing how Negan went from PE teacher to bloodthirsty leader of the Saviours.
Morgan confirmed there would not be a flashback episode this year, but possibly next season, saying: "There's not going to be a Negan flashback this year, but I think that there's time." He added: "We have a little bit of time, and moving forward, it would be something I would love to do, certainly."
That's right: Negan will be on the warpath for at least the completion of season seven. With season eight having already been commissioned by AMC, should we expect his story to continue for an entire follow-up season?
Meanwhile, a recently leaked video revealed an alternative death sequence filmed to keep the fate of Negan's victims secret.
Register for free to continue reading
Registration is a free and easy way to support our truly independent journalism
By registering, you will also enjoy limited access to Premium articles, exclusive newsletters, commenting, and virtual events with our leading journalists
Already have an account? sign in
Join our new commenting forum
Join thought-provoking conversations, follow other Independent readers and see their replies