The Walking Dead season 7 episode 7 brings classic comic book moment to life
*Major spoilers for season 7 episode 7 below*
Jacob Stolworthy
Monday 05 December 2016 06:57 Comments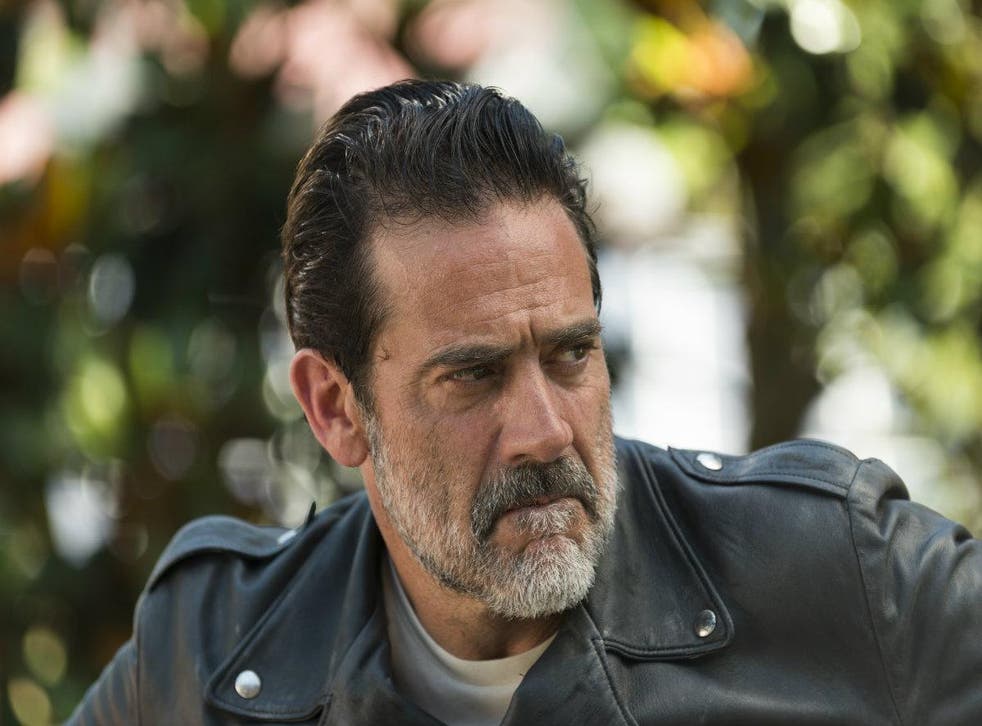 The latest episode of The Walking Dead was a big one for fans of Jeffrey Dean Morgan's Negan.
Titled 'Sing Me a Song,' the instalment - the penultimate before next week's (probably dramatic) mid-season finale - saw Carl gun down several of the Saviours in a bid to avenge the deaths of both Glenn and Abraham.
He gets caught and finds himself led round the Sanctuary by Negan who takes Rick's kid under his wing in memorable scenes ripped directly from Robert Kirkman's comic book source material.
Ever since the character was announced as appearing in the AMC series, readers have been anticipating several moments from this storyline occurring in the series - and this episode featured them in droves.
Most notable is an extended sequence in which Negan sits opposite Carl and instructs him to remove his bandage for the first time since he lost his eye almost this same time last season; he does so and, through tears, sings a song at the Saviours' leader's behest; like in the comics, he sings "You Are My Sunshine."
Watch the moment below.
The Walking Dead airs in the UK every Monday at 9pm on FOX. You can read our review of the episode here.
Register for free to continue reading
Registration is a free and easy way to support our truly independent journalism
By registering, you will also enjoy limited access to Premium articles, exclusive newsletters, commenting, and virtual events with our leading journalists
Already have an account? sign in
Join our new commenting forum
Join thought-provoking conversations, follow other Independent readers and see their replies