Thundersbirds are Go: First pictures of modernised 'puppets' released
Lady Penelope, Brains and Parker have all been given a modern makeover
Daisy Wyatt
Friday 27 February 2015 11:17 Comments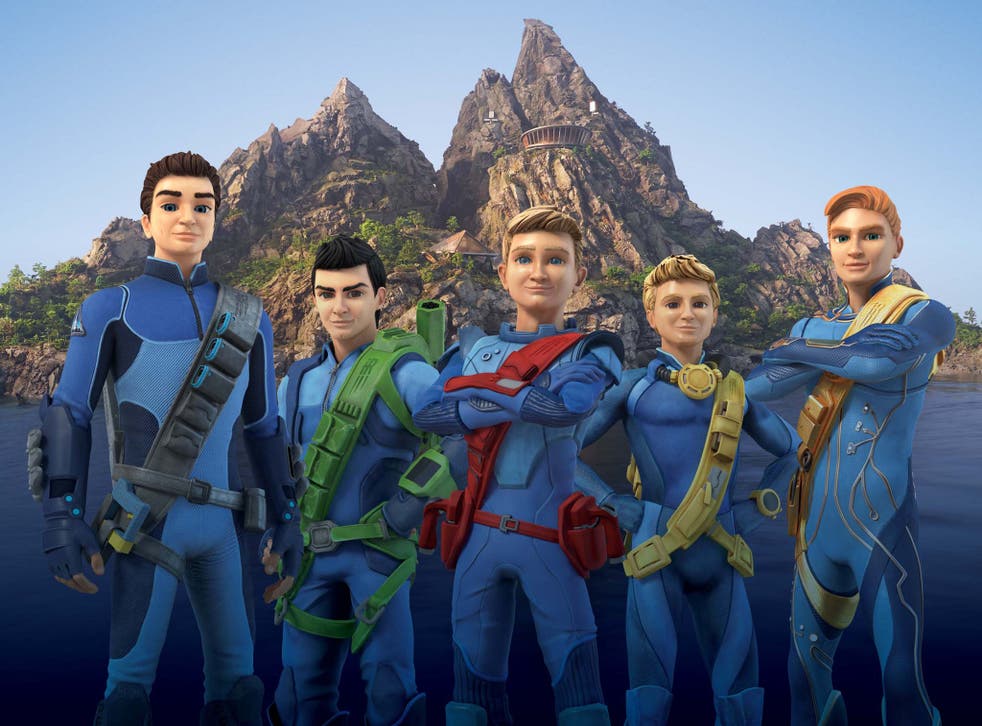 The faces of the new Thunderbirds have been unveiled, showing how Lady Penelope, Parker and Brains will look in the ITV's rebooted version of the classic children's show.
All three characters have been given a makeover for the modern age, and appear like computerised avatars in trendy clothes.
Brains has been transformed into a hipster geek and his ditched the bow-tie, sporting big square glasses with his top button undone.
Lady Penelope, who will be voiced by Gone Girl star Rosamund Pike, looks much younger than her Sixties original dressed in a deep v-cut dress with a cropped black blazer.
Sylvia Anderson, who voiced Lady Penelope in the original series, will also voice a new character in an episode due to air later this year.
David Graham will return to the franchise to voice his character Parker, whose modernised avatar has slicked back hair and a chunky green polo neck.
But while children may enjoy the new Noel Gallagher and Taylor Swift lookalikes, others were less impressed with the new avatars.
Comedian David Baddiel has written the first episode of the new rebooted series, titled "Designated Driver" that will see Anderson voice the character of Lady Penelope's Great Aunt Sylvia.
The new children's series is set to debut on ITV later this spring fifty years after it was first broadcast on the channel.
Register for free to continue reading
Registration is a free and easy way to support our truly independent journalism
By registering, you will also enjoy limited access to Premium articles, exclusive newsletters, commenting, and virtual events with our leading journalists
Already have an account? sign in
Join our new commenting forum
Join thought-provoking conversations, follow other Independent readers and see their replies