Tina Fey and Amy Poehler mock Taylor's Swift's 'squad' in SNL sketch
A gynecologist, a dude who returned a wallet, Gayle King, Robert Downey Snr. and Amy Schumer all made the squad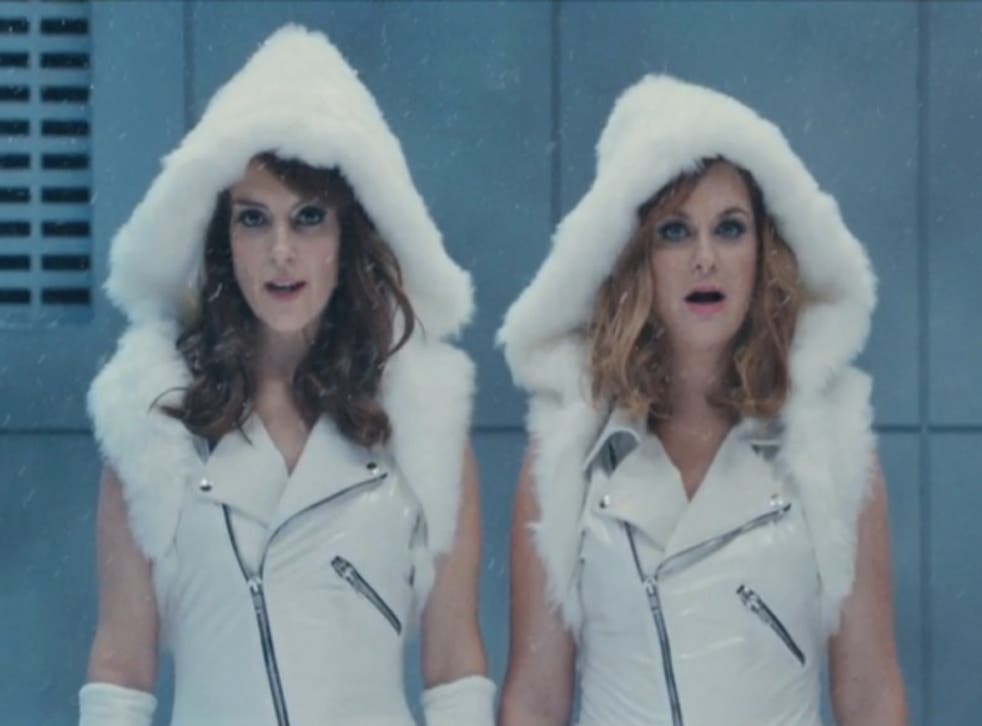 Tina Fey and Amy Poehler hosted SNL over the weekend, the pair once again taking shots at Taylor Swift having mocked her at the Golden Globes twice before.
In a sketch entitled 'Tina & Amy's Dope Squad', the pair poked fun at the 1989 singer by mimicking her 'Bad Blood' video, replacing all her supermodel friends with normal people.
Wearing a mixture of leather clothing and white jackets, the pair introduced us to everyone from their nannies to their gynecologist (which they share, obviously). Even a few man managed to make the #dopesquad - including the "dude who returned my wallet intact".
Of course, this wouldn't be a squad without at least some celebrity appeal, so the duo brought in Gayle King (a CBC Anchor wielding a rocket launcher), Robert Downey Snr. and the brilliant Amy Schumer.
Unfortunately, a good quality version of the clip is not available in the UK because NBC is like that, but you can watch this one below.
Elsewhere on the show, the duo poked fun at Hilary Clinton's run for president of the United States and they hosted a fake dating show called 'Meet Your Second Wife'.
Fey and Poehler first jabbed at Swift back in 2013 while hosting the Golden Globes, commenting on the number of boyfriends the singer has had in the past, warning her to stay away from Michael J. Fox's son.
After the ceremony, Swift told Vanity Fair: "There's a special place in hell for women who don't help other women."
While hosting the award show again in 2014, the pair fired back, with Fey congratulating her co-host on her first Golden Globe nomination by saying: "I just want to say congratulations again to my friend Amy Poehler. I love you, and there's a special place in hell for you."
The pair were promoting their latest film, Sisters, in cinemas now.
Register for free to continue reading
Registration is a free and easy way to support our truly independent journalism
By registering, you will also enjoy limited access to Premium articles, exclusive newsletters, commenting, and virtual events with our leading journalists
Already have an account? sign in
Register for free to continue reading
Registration is a free and easy way to support our truly independent journalism
By registering, you will also enjoy limited access to Premium articles, exclusive newsletters, commenting, and virtual events with our leading journalists
Already have an account? sign in
Join our new commenting forum
Join thought-provoking conversations, follow other Independent readers and see their replies