Tom and Jerry cartoons now carry a 'racial prejudice' warning on Amazon
The vintage series has often been criticised for racial stereotyping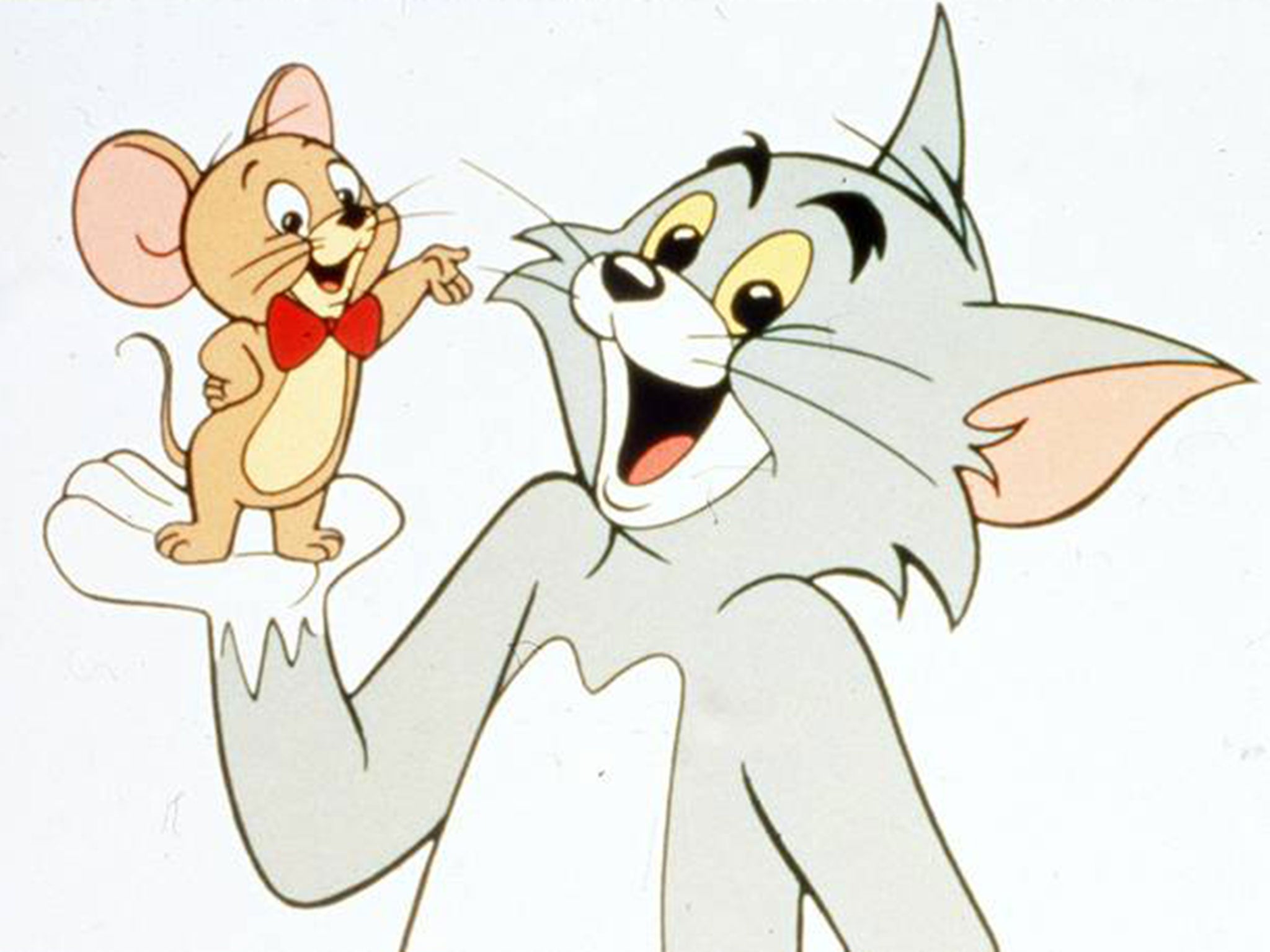 Viewers of Tom and Jerry may wince slightly when the unfortunate grey cat's head is slammed in a window for the umpteenth time. But according to Amazon, the real danger to modern viewers of the classic cartoons lies in their inherent racism.
People hoping to download the 70-year-old cartoons through the company's video streaming service, previously known as LoveFilm, are confronted with the warning that they contain "some ethnic and racial prejudices that were once commonplace in American society".
The notice is likely to refer to the portrayal of a black maid known as Mammy Two Shoes in the animated series. A thick-set, middle-aged black woman whose face is only shown once, the character is generally agreed to be a racist stereotype of a white family's servant. "Such depictions were wrong then and are wrong today," the Amazon warning adds.
The original series of Tom and Jerry short films was produced by the MGM film studio in 1940, running until 1957. Directors William Hanna and Joseph Barbera made more than 100 of the animations, winning seven academy awards in the process.
Frank Furedi, the social commentator and former Professor of Sociology at the University of Kent, described the warnings as "empty-headed", "false piousness" and part of a new type of censorship which "seems to be sweeping cultural life".
"We're reading history backwards, judging people in the past by our values," he told the BBC. "These warnings caricature and misinterpret what 40 year old cartoons communicated. Amazon's warnings are in fact a performance of false piety.
"Its purpose is to indicate that Amazon is 'aware' and takes its responsibilities seriously. Instead of engaging with the moral predicament of our era, it prefers to moralise about the attitudes expressed by Tom and Jerry."
Cathal Gaffney, the CEO of award-winning animation studio Brown Bag Films, wrote on his personal Twitter account that Amazon's decision was "political correctness gone mad". But Dr Birgitta Hosea, course director of the master's in character animation at Central Saint Martins, University of the Arts London, defended the company and said it was important to "frame" the cartoons in their historical context.
"It's long been recognised that the character of Mammy Two Shoes is an offensive stereotype," she said. "She's shown as a maid, a bit slow-witted, only existing to take care of the housework. Images like that aren't OK any more. It isn't censorship – it's just a way of saying people used to think like this, but times have changed.
"Children are at stake here. They learn about who they are and how to understand the world about them through popular culture, so it's important that they get positive images of people and not just negative, 'mammy' stereotypes of black women."
Amazon did not respond to a request for comment yesterday.
It is not the first time that Tom and Jerry's suitability for a modern audience has been questioned. In 2006, British children's TV channel Boomerang decided to edit out scenes featuring characters smoking following an investigation by Ofcom, the broadcasting regulator.