Lord Tony Hall to step down as BBC Director General
Tony Hall: BBC faces 'torrid' time after director general's departure, senior figures warn
Tony Hall will retire from the post this summer after seven years in the role
Senior BBC figures have warned of a "torrid" time ahead and a need for new vision at the top following the resignation of director general Tony Hall.
Lord Hall, 68, announced his resignation in an email to staff after seven years in the highest ranking role at one of the world's leading media services. He will now take over as chair of the National Gallery in London.
"If I followed my heart I would genuinely never want to leave", he said. "However, I believe that an important part of leadership is putting the interests of the organisation first."
Beginning his career as a trainee reporter in Belfast, he leaves as the fourth director general to have steered the BBC in the 21st century – and only the second to have been able to choose his own time of departure without being forced by public outcry.
By many he will be seen as the man who took on the task of cleaning up the broadcaster's image after his predecessor, George Entwhistle, saw his tenure engulfed by Jimmy Savile's abuse and ultimately ended by a Newsnight report which indirectly and incorrectly implicated Lord McAlpine in a child sexual exploitation scandal.
The 30 best TV shows of the decade

Show all 30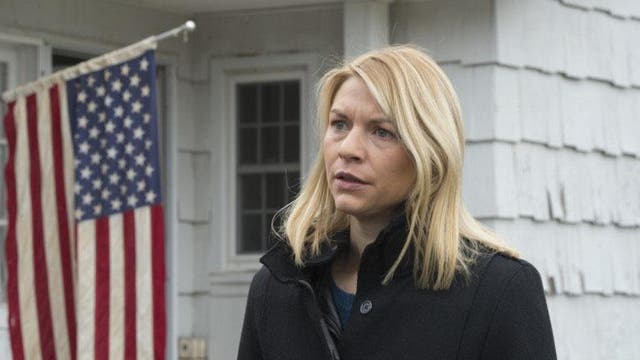 Under Lord Hall's tenure has suffered its own controversies a string of female staffers demanded equal pay compared to their male counterparts after the broadcaster was forced to publish the salaries of its top talent.
Most recently Sarah Montague, the former Today programme presenter, revealed that she had agreed a £400,000 settlement in a pay dispute.
Last week Samira Ahmed won an employment tribunal against the BBC when she claimed she was underpaid by a reported £700,000 for hosting audience feedback show Newswatch compared with Jeremy Vine's salary for Points of View.
Carrie Grace, the broadcaster's former China correspondent who resigned after being paid £100,000 less than male counterparts serving similar roles, wrote on Twitter that the "BBC Commander on the bridge must steer by the values. Tony has many strengths but also made mistakes … The BBC needs more vision, firm steering and true grit than ever".
John Simpson, a veteran newscaster of 50 years, said "I'm sorry Tony Hall is leaving the BBC. He's been a steadying force & a good friend. The next few years will be pretty torrid for the BBC, and it may well not survive past 2027 in any recognisable form".
Lord Hall's exit also comes after repeated threats from the Conservative Party to alter the BBC's funding structure – with the potential scrapping of the licence fee threatened by many in the party including Boris Johnson.
During his electoral campaign, after being publicly shamed for his response to a sick child forced to sleep on a hospital floor, Mr Johnson took aim at the funding system. "The system of funding out of effectively a general tax bears reflection", he said, "How long can you justify a system whereby everybody who has a TV has to pay to fund a particular set of TV and radio channels?"
While the BBC's charter, which sets out its plan for the future, is secure until 2027, it remains up for review in 2022. Meanwhile next year the government will be able to select a chairperson to oversee the broadcaster's board.
The BBC has made hundreds of millions of pounds-worth of cutbacks in recent years in response to political pressure.
Join our new commenting forum
Join thought-provoking conversations, follow other Independent readers and see their replies