Top Gear latest: Executive producer Andy Wilman resigns from motoring show - then meets with Clarkson, Hammond and May
Wilman was widely regarded as a mastermind behind the show's success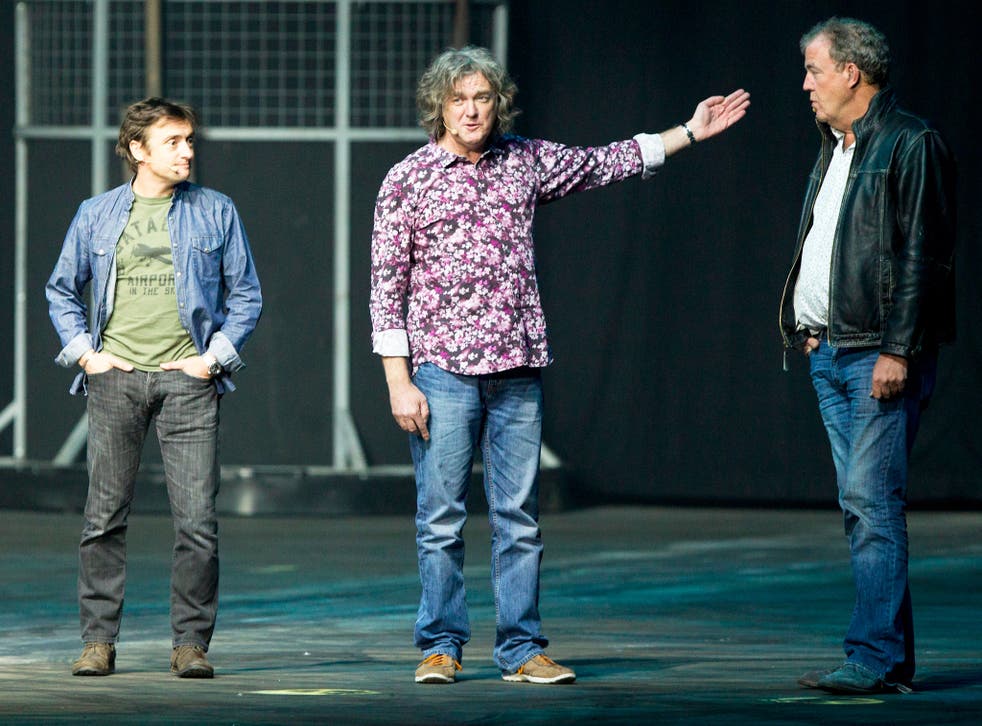 The executive producer of Top Gear has quit the beleaguered motoring show, a month after the BBC sacked Jeremy Clarkson.
The BBC has confirmed that Andy Wilman – an old friend of Clarkson's who is widely regarded as key to Top Gear's success - has stepped down.
It did not say whether the decision was linked to its decision not to renew Clarkson's Top Gear contract last month, after he physically and verbally attacked producer Oisin Tymon.
Hours after Wilman left the hugely popular series, he was spotted with Clarkson and his former Top Gear co-hosts James May and Richard Hammond leaving the sacked presenter's house in west London.
Things you never knew about Top Gear

Show all 14
The sighting has sparked rumours that the men are planning to create a new motoring show with another British broadcaster, or take the series online using a streaming platform such as Netflix or Amazon, MailOnline reported.
But May told the website after the meeting that the men were "having a pint", and said he didn't not know what he would do in the future.
Earlier today, May ruled out returning to Top Gear without Clarkson, saying it would be "awks" to work with a "surrogate Jeremy."
"It doesn't mean I won't go back - we may all go back in the future. It might just be we have a break from it. I don't know. It would be a bloody tough call to do Top Gear without Jeremy," he told The Guardian.
Wilman's resignation comes after an email he sent to Top Gear staff in the wake of Clarkson's sacking was leaked and mistakenly reported as a resignation statement. Wilmans used the email to congratulate employees on helping to create "one of the most iconic programmes in TV history".
He wrote: "Our stint as guardians of Top Gear was a good one, but we were only part of the show's history, not the whole of it. Those two words are bigger than us."
But Mr Wilman later said the email was "not a resignation statement, and nor was it meant for public consumption".
Register for free to continue reading
Registration is a free and easy way to support our truly independent journalism
By registering, you will also enjoy limited access to Premium articles, exclusive newsletters, commenting, and virtual events with our leading journalists
Already have an account? sign in
Register for free to continue reading
Registration is a free and easy way to support our truly independent journalism
By registering, you will also enjoy limited access to Premium articles, exclusive newsletters, commenting, and virtual events with our leading journalists
Already have an account? sign in
Join our new commenting forum
Join thought-provoking conversations, follow other Independent readers and see their replies