Top Gear: Matt LeBlanc admits only joining because he 'needed a job'
'It is a lot of fun. I was a big fan of it before and then I went on it to promote Episodes and did a good time in the car. I set the record'
Clarisse Loughrey
Thursday 16 June 2016 11:29 Comments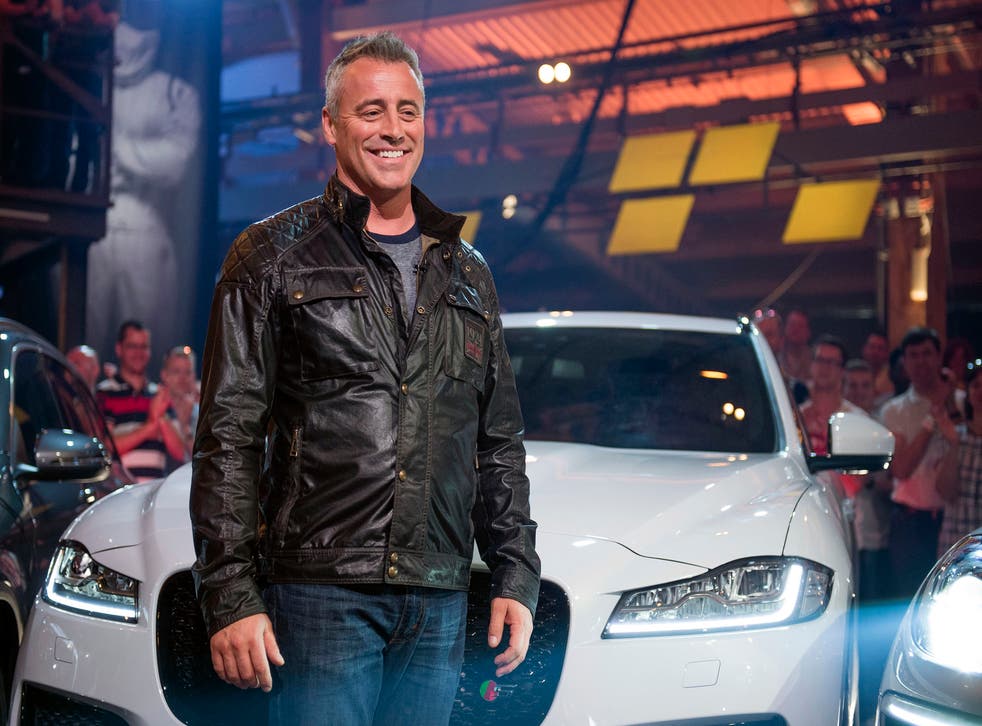 Do you remember in Friends when Joey had to work at Central Perk thanks to a dry spell in his career as an actor?
OK, so now swap Central Perk for BBC's Top Gear, and Joey for Matt LeBlanc, and you're all caught up. Turns out, a major reason the actor decided to co-host the revamped motoring show all came down to simple timing; as he told James Corden on The Late Late Show that he was "unemployed" when the show bosses got in contact.
Indeed, LeBlanc had been coming off the back of his last major project, The BBC/Showtime sitcom Episodes; in which he won a Golden Globe for playing a fictionalised version of himself.
"Episodes was coming to an end and I needed a job. And I said - why not?" the actor joked. "It is a lot of fun. I was a big fan of it before and then I went on it to promote Episodes and did a good time in the car. I set the record. And then when they were looking for new hosts, they said let's get that guy; he is pretty quick, I guess."
Whatever LeBlanc's motivations for the job, he seems to have settled into the role with particular ease. Even amongst the series' stronger critics, his co-hosting duties have been largely well received; though the actor admitted the role didn't come without its own challenges.
Top Gear broadcast poorly timed gun control joke after Orlando shooting
"In the UK and London the roads are so narrow because the roads were built for horses and carts," he said. "So here (in the US) if you make a mistake get wide you hit bushes and trees, while there if you get wide and go offline you hit a thousand-year-old church and are like 'Oh I am so sorry'." Let's hope he's not drawing from personal experience there.
The post-Clarkson Top Gear era in pictures

Show all 21

Whether LeBlanc has a long future with Top Gear is another matter. Though the show's latest episode received a far more positive reception from fans, it still suffered a loss of nearly half its viewers, as overnight ratings fell to their lowest in 13 years.
Register for free to continue reading
Registration is a free and easy way to support our truly independent journalism
By registering, you will also enjoy limited access to Premium articles, exclusive newsletters, commenting, and virtual events with our leading journalists
Already have an account? sign in
Join our new commenting forum
Join thought-provoking conversations, follow other Independent readers and see their replies