'Tortured' BBC's Evan Davis advises 'casual approach' to coming out as gay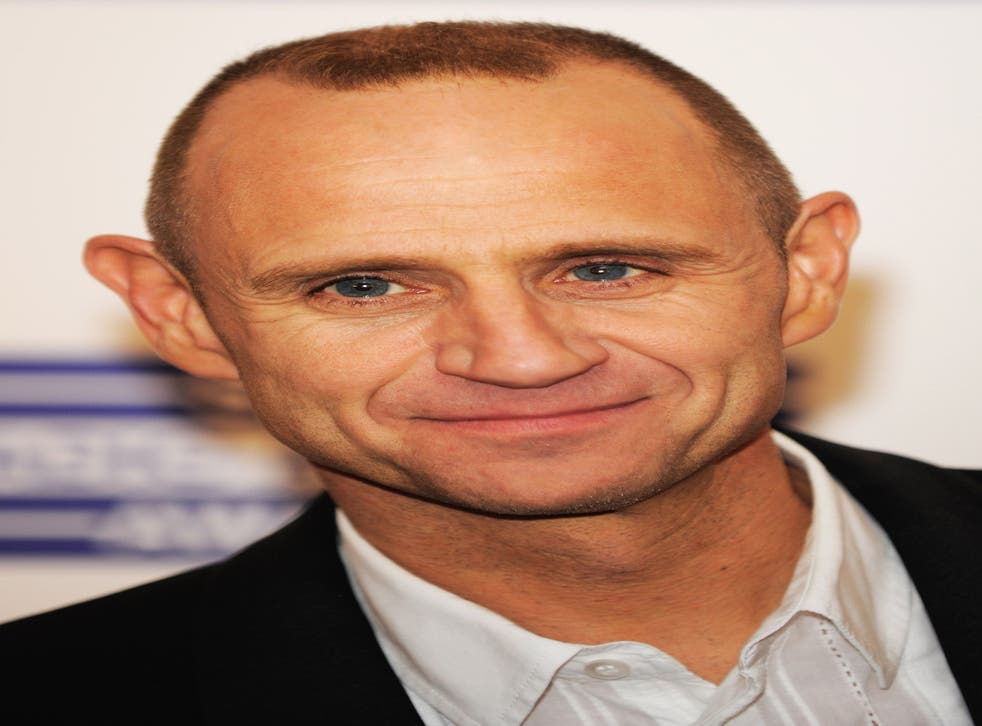 The BBC broadcaster Evan Davis has revealed that he was "tortured" by the discovery that he was homosexual and advises young people to adopt a "casual" approach if they choose to "come out" as gay.
In an interview with the website RUComingOut, the Radio 4 Today programme presenter speaks about his teenage struggle to come to terms with his sexuality.
"I had a feeling that I might be gay just around and after puberty. For a couple of years I was tortured by that and tried hard to suppress any such desires I had," disclosed Davis, who has been open about his sexuality throughout his career.
The Dragons' Den presenter, 50, said he waited until after he had graduated before telling his parents. He told them that there was something important they needed to know, when the family gathered for a Christmas Day lunch.
Davis said: "My other brother, who I'm convinced had already been told, managed to lighten the mood with the wry quip 'Thank God you're not black!'"
His parents were "clearly taken aback but the next morning they were totally supportive, very lovely about it and have been ever since."
The former economist advocates a casual approach for others considering how to break the news. He said: "People will be relaxed it if you're relaxed about it. When you're too heavy about these things or too sensitive, you can create a vibe that makes others more self-conscious about it than they ought to really be.
"If you project an expectation that there may be some negativity you will create the negativity that you're afraid of."
Davis decided to speak publicly about his sexuality when he became a recognisable face on the BBC. "It was around the time I joined Newsnight in 1997/1998 that I decided I should definitely be publicly gay," he said. "It wasn't a courageous choice, it just felt to me that it was going to be slightly better for me to control the process of coming out by being up-front about it."
Access unlimited streaming of movies and TV shows with Amazon Prime Video Sign up now for a 30-day free trial
Sign up
Davis agreed to an interview with Gay Times magazine and says "I never expected any kind of backlash."
He advises: "I think that the more casual you are when you come out the better the reaction will, particularly in regards to coming out to colleagues at work.
"When you start a new job, speak and act as though everybody already knows. So you don't necessarily tell people, you just say, 'My boyfriend and I went to a movie on Saturday.'"
Davis only told his parents after a trip to the US during which he acquired a boyfriend who introduced him to his parents. He said: "The longer that you leave telling people, the harder it gets. You end up having to break two bits of news if you leave it too late; the first being that you're gay and the second that you have been leading a double life for quite some time."
However the broadcaster, whose combative interview with George Osborne last year provoked a complaint from Downing Street, adds: "I have said before that I want to be a seen as a journalist who happens to be gay rather than a gay journalist.
"I'm not at all embarrassed about being gay, it's just that I don't particularly want the first or only thing that people associate me with to be that I'm gay."
How the stars came out:
Jake Shears
The Scissor Sisters star came out aged 15, a decision he regrets since it made for a "miserable" year being bullied at school. He said: "It's never going to be easy. No matter how open your parents, relatives and friends are, it can still be shocking and upsetting to them. It's important to avoid reacting negatively though, allow your loved ones to say and feel what they need to."
George Michael
Michael publicly confessed his sexuality on CNN in 1998 after being caught performing a "lewd act" in a public restroom. But he "came out" to his parents in 1993, aged 29, after his first long-term partner died of AIDS. "I wrote them a four-page letter which was the easiest thing I've ever written considering it was the only unresolved issue - to come out to my parents," he said. "My mum said it was the most beautiful letter she had ever read, that it explained completely how I felt and why she didn't have to worry about me. It was the easiest thing that should have been the most difficult."
Dan Gillespie Sells
The Feeling singer told RUComingOut: "I was in a junk shop with one of my mums and I spotted some 60's Poole pottery in egg shell blue. As I went for it with my eyes all lit up with excitement, she said, 'You've got to be gay, right?' 'Yes' I replied, and that was it."
He says: "We all get held back for different reasons (I think for me it was school) but as long as we get there in the end we can all be happy. I feel the bigotry in our society is hiding in our institutions, particularly our schools. Let's go and sort them out!"
Register for free to continue reading
Registration is a free and easy way to support our truly independent journalism
By registering, you will also enjoy limited access to Premium articles, exclusive newsletters, commenting, and virtual events with our leading journalists
Already have an account? sign in
Register for free to continue reading
Registration is a free and easy way to support our truly independent journalism
By registering, you will also enjoy limited access to Premium articles, exclusive newsletters, commenting, and virtual events with our leading journalists
Already have an account? sign in
Join our new commenting forum
Join thought-provoking conversations, follow other Independent readers and see their replies