T-Rex takes on Ninja Warrior course, does surprisingly well
"It wasn't a meteor that ended the dinosaurs"
Jack Shepherd
Tuesday 14 June 2016 08:17 Comments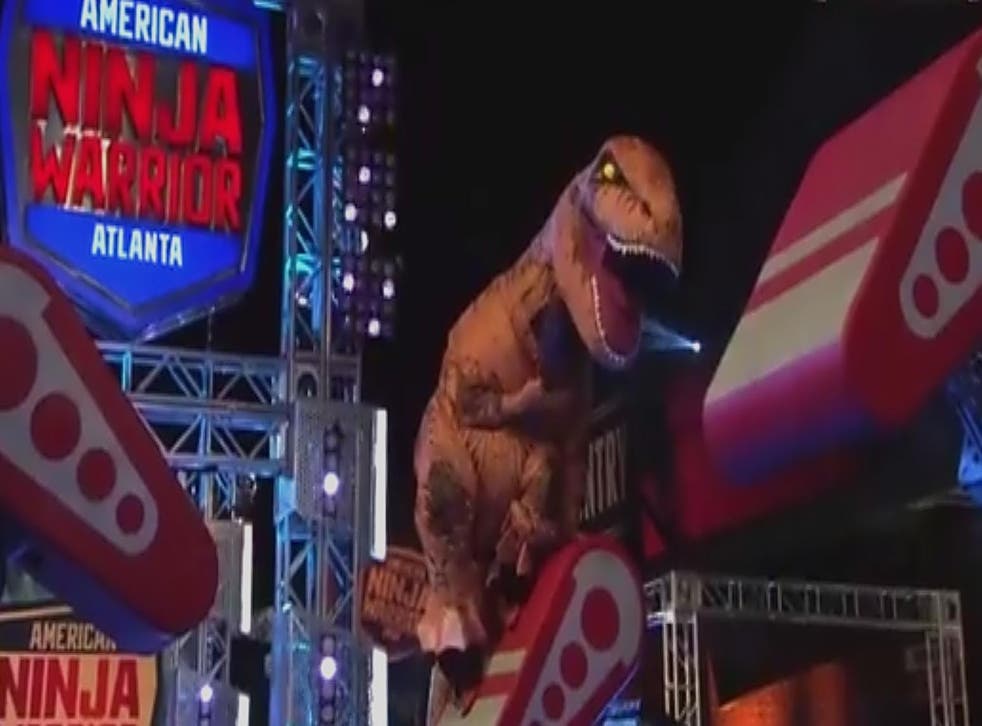 Often, when sitting at home, ill from work, I end up flicking through some of those remote day-time TV channels no-one ever touches unless bored, at home, and ill.
More often than not, the likes of Crystal Maze and Takeshi's Castle are playing, offering an hour of entertainment (before the boredom sets in once more).
Ninja Warrior has become another one of those staples; so much so ITV picked up a UK edition in 2015. However, it was on the US version of the show that something miraculous happened.
A Tyrannosaurus Rex - the 65 million-year-old carnivore - took to the course, wowing viewers by doing remarkably well, especially considering its little arms.
"It wasn't a meteor that ended the dinosaurs, it was the spin cycle," says one of the commentators.
"Remember, T-Rex weighs about five tonnes, so he's one of our heavier competitors," adds the other.
Of course, this wasn't an actual T-Rex (no way), but one unlikely hero dressed in an inflatable costume. Still, they did do very well.
Register for free to continue reading
Registration is a free and easy way to support our truly independent journalism
By registering, you will also enjoy limited access to Premium articles, exclusive newsletters, commenting, and virtual events with our leading journalists
Already have an account? sign in
Join our new commenting forum
Join thought-provoking conversations, follow other Independent readers and see their replies