The Independent's journalism is supported by our readers. When you purchase through links on our site, we may earn commission.
True Detective season 3: Release date, cast, plot - everything we know about the HBO crime drama so far
Star Mahershala Ali posts Instagram shot confirming filming in Arkansas has wrapped on highly-anticipated third instalment of hit crime drama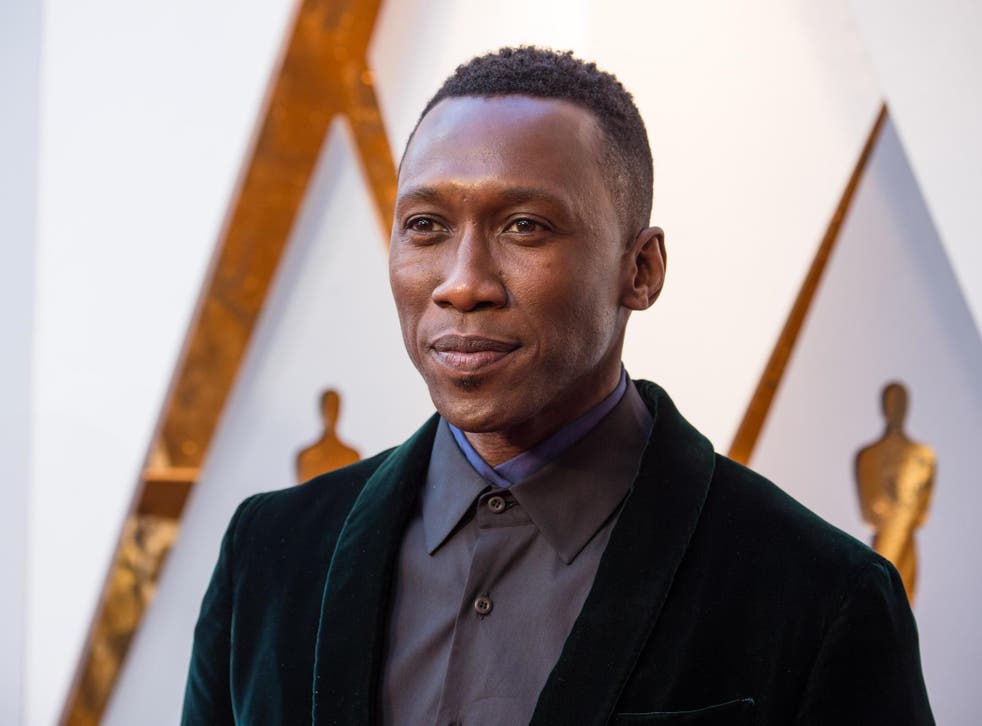 The long-awaited third season of HBO's True Detective appears to have completed shooting.
Star Mahershala Ali posted a selfie on Instagram with his family aboard a plane with the words: "Wrapped• thank you to the extraordinary cast and crew of True Detective season 3• Fayetteville¥Ozarks • 2019".
The actor was apparently leaving Arkansas where the show has been filming on location since February.
True Detective's first season was an international phenomenon in 2014, a masterly Southern Gothic crime series scripted by pulp novelist Nic Pizzolatto and starring Matthew McConaughey and Woody Harrelson as partners investigating child abuse and occultism in the impoverished swamplands of the Louisiana Bayou.
The show's second series, appearing a year later, starred Colin Farrell, Rachel McAdams and Vince Vaughan and channelled John Huston's Chinatown (1974) to tell a story of vice and corruption at the heart of Los Angeles. It was quickly dismissed as a disappointment – undoubtedly the result of rushing to meet demand – leaving the future of the franchise in doubt.
But True Detective deserves another hearing because of its magnificent first outing and excitement for the anthology's latest volume is steadily building.
Here's everything we know so far about the forthcoming project.
What is it about?
According to HBO, "The next instalment of True Detective tells the story of a macabre crime in the heart of the Ozarks, and a mystery that deepens over decades and plays out in three separate time periods."
The narrative reportedly finds Arkansas state detective Wayne Hays (Ali) reopening the unsolved case of two young children who disappeared in the 1980s and working with Rowland West (Stephen Dorff), an investigator whose life and career have been consumed by the mystery.
Speaking to The Northwest Arkansas Democrat Gazette, both Pizzolatto and Ali stressed the importance of the region's landscape to the story.
"The mystery of the deep woods. The fog over the mountains. The rivers. The water. The sense of scale when you get out to some of this nature. Also, what the buildings say about the lives behind them... I feel like people will see it as an extension of character, something that embodies characters' emotional journeys while influencing those journeys," Pizzolatto said.
Access unlimited streaming of movies and TV shows with Amazon Prime Video Sign up now for a 30-day free trial
Sign up
"It would have been a disservice to the story not to shoot in the Ozarks, in Fayetteville, in Arkansas, because it's such a character in the story," Ali added.
Who's in it?
In addition to Dorff and Ali – deserving of a plum role after Oscar-winning supporting work in Moonlight (2016) and acclaim on TV for Netflix's House of Cards and Luke Cage – the new season features a number of other familiar faces.
Mamie Gummer, daughter of Meryl Streep, will play Lucy Purcell, mother of the missing kids, while Carmen Ejogo will appear as teacher Amelia Reardon.
Scoot McNairy, like Dorff an experienced character actor and seen in everything from Argo (2012) to 12 Years a Slave (2013) and Gone Girl (2014), will play Tom, a father affected by the decades-long case.
Ray Fisher, Cyclops from Justice League (2017), will appear as Freddy Burns, son of Detective Hays, and Deborah Ayorinde as his estranged daughter Becca.
Brandon Flynn, Michaell Graziadei, Jodi Balfour, Josh Hopkins and Lonnie Chavis also have recurring roles in what promises to be a non-linear narrative, much like the acclaimed first season.
Sadly, McConaughey and Harrelson are not slated to return.
Matthew McConaughey says he'll do True Detective season 3 if the writing's good
The former has spoken of his deep affection for his character, Rustin Cohle, but Harrelson has been more pessimistic about the prospect of a return as Marty Hart.
"It went very well the first time and if we come back around to it, what else are you going to hear but, 'Not as good! Just wasn't as good. Boy, you guys were good before, but this time…' I don't want to even hear that," he told Yahoo! Entertainment.
Who's behind the camera?
Nic Pizzolatto will remain as showrunner and chief writer but will this time have some help courtesy of David Milch, producer on NYPD Blue and Deadwood.
While the first series was directed solely by Cary Joji Fukunaga, the second had six different filmmakers across its eight-episode run, perhaps partially to blame for its inconsistencies.
This time, Jeremy Saulnier, who directed the agreeably grungy thrillers Blue Ruin (2013) and Green Room (2015), was expected to share directing duties with Pizzolatto. Scheduling clashes however meant that he was forced to depart after completing just two episodes.
Saulnier has since been replaced by Daniel Sackheim, who has shot Game of Thrones and The Walking Dead and should bring a steady hand.
When will it be released?
HBO has yet to confirm a release date but the season is expected to land in 2019.
Join our new commenting forum
Join thought-provoking conversations, follow other Independent readers and see their replies