Jimmy Kimmel lampoons Donald Trump's 'crazy' press conference
'You know it's bad when assuming all black people know each other isn't even the worst bit'
Jack Shepherd
Friday 17 February 2017 09:36 Comments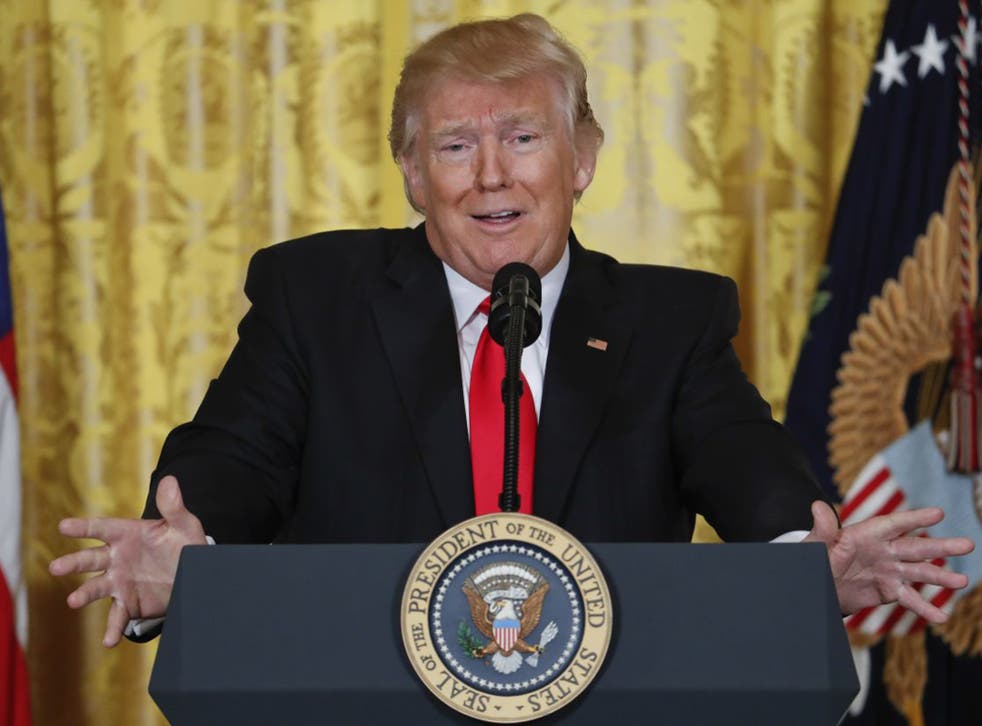 As widely reported across the media, Donald Trump's recent press conference was a baffling affair, the President making numerous confusing remarks such as: "The leaks are absolutely real. The news is fake."
Of course, American late night hosts were quick to mock Trump for his performance, Jimmy Kimmel saying the event "reminded me of something you'd see before a pay-per-view boxing event."
"The tone of the press conference was like if your dad found a pack of cigarettes under your mattress," the host continued. "It was mad. He talked for an hour and 17 minutes, which is more than he had spoken to Melania all this year."
Because Trump covered so much throughout his 80-minutes upon the podium, Kimmel decided to boil everything down, making a montage of Trump's 'crazy' comments.
The controversial orders Donald Trump has already issued

Show all 9
"You know it's a bad press conference when assuming all black people know each other isn't even the worst bit," Kimmel said, referring to the moment Trump asked American Urban Radio Networks reporter April Ryan, who is black, to set up a meeting between him and the Congressional Black Caucus.
The late night host then compared the current situation to when Charlie Sheen went on his 'winning streak' and when Michael Jackson was in court.
"There's so much to keep track of. It's like a fireworks show: one explosion over here, three more over here. Overtime you turn on the TV it's Trump, Trump, Trump."
Sure, Kimmel is making more Trump coverage, but at least he's pointing out how chaotic things are right now. Click here for the latest on Trump from The Independent.
Register for free to continue reading
Registration is a free and easy way to support our truly independent journalism
By registering, you will also enjoy limited access to Premium articles, exclusive newsletters, commenting, and virtual events with our leading journalists
Already have an account? sign in
Join our new commenting forum
Join thought-provoking conversations, follow other Independent readers and see their replies