Twin Peaks season 3: David Lynch drama to return in 2016 after 25 year break
Damn good coffee news!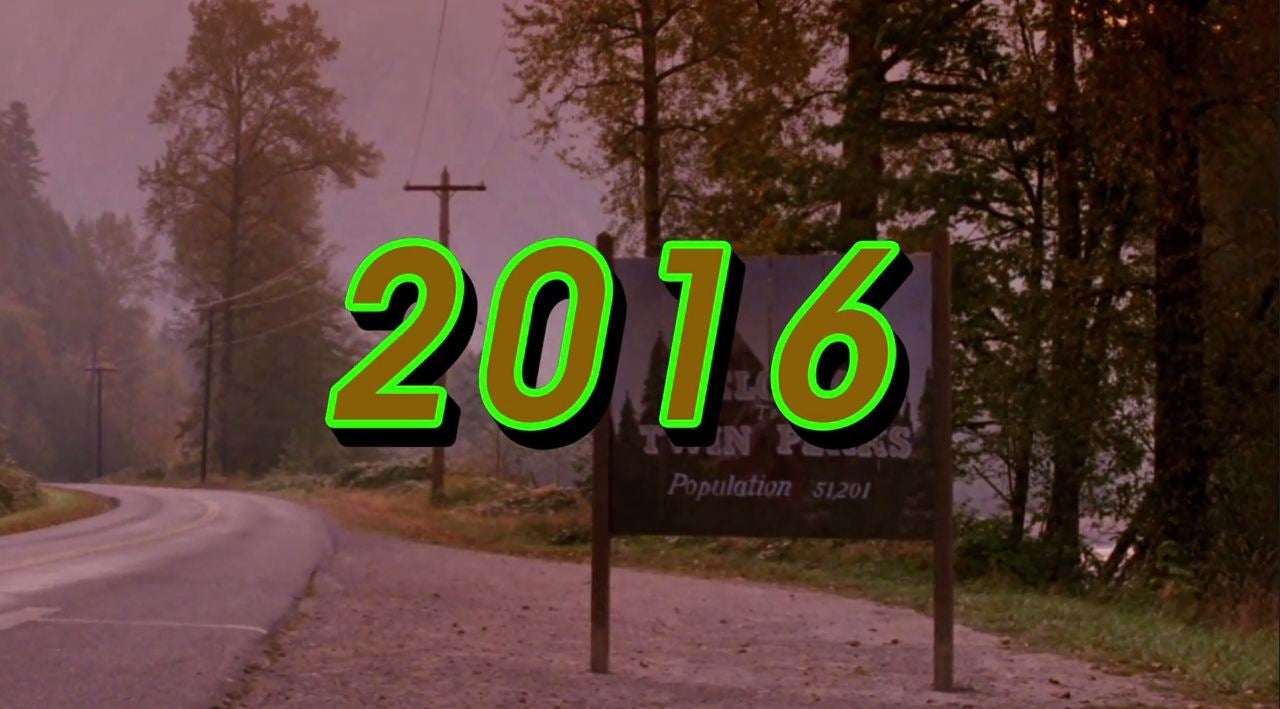 The wait is over, Twin Peaks has been revived by Showtime for a nine-episode series from original creators David Lynch and Mark Frost.
The series fascinated and frustrated viewers when it originally aired in 1990 - 1991, and still gets talked about in 'best TV shows of all time' debates among more modern classics, maintaining strong cult status.
Nine new episodes will go into production in 2015, according to Deadline, and will premiere in 2016 to mark the show's 25th anniversary.
Showtime made the announcement today with a brief and suitably haunting teaser trailer:
Lynch and Frost will return to write and produce all of the episodes, which will be a continuation rather than a reboot, being set in the present day and hopefully providing some much-needed answers to question left over from the first two seasons.
Kyle MacLachlan is expected to return to his role of FBI agent Dale Cooper, though there are no formal cast announcements as of yet.
Lynch previously teased the possibility of new Twin Peaks on Twitter earlier in the week, writing: "Dear Twitter Friends: That gum you like is going to come back in style! #damngoodcoffee".
The hashtag referenced the phrase Cooper would often use while eating cherry pie, with the tweet itself being posted at 11:30am, the time the agent first entered the town of Twin Peaks.
The show's two-hour opening episode drew 34 million viewers in April 1990 (the good old days when people still watched TV together), though this tapered off somewhat after the murder of Laura Palmer was solved halfway through season 2.
Lynch's return to the show comes in spite of him saying of it during a 2001 Empire interview: "No. Uh-uh. It's as dead as a doornail."
Access unlimited streaming of movies and TV shows with Amazon Prime Video
Sign up now for a 30-day free trial
Sign up
Access unlimited streaming of movies and TV shows with Amazon Prime Video
Sign up now for a 30-day free trial
Sign up
But it seems the rise of television as an artistic medium in recent years has persuaded him otherwise.
"I like the idea of a continuing story," he told The Independent last year. "And television is way more interesting than cinema now. It seems like the art-house has gone to cable."
The teaser trailer gives little away, so, to paraphrase Dale Cooper, I have no idea where this season will lead us, but I have a definite feeling it will be a place both wonderful and strange.
Join our commenting forum
Join thought-provoking conversations, follow other Independent readers and see their replies