University Challenge contestants look so smart because questions they can't answer are edited out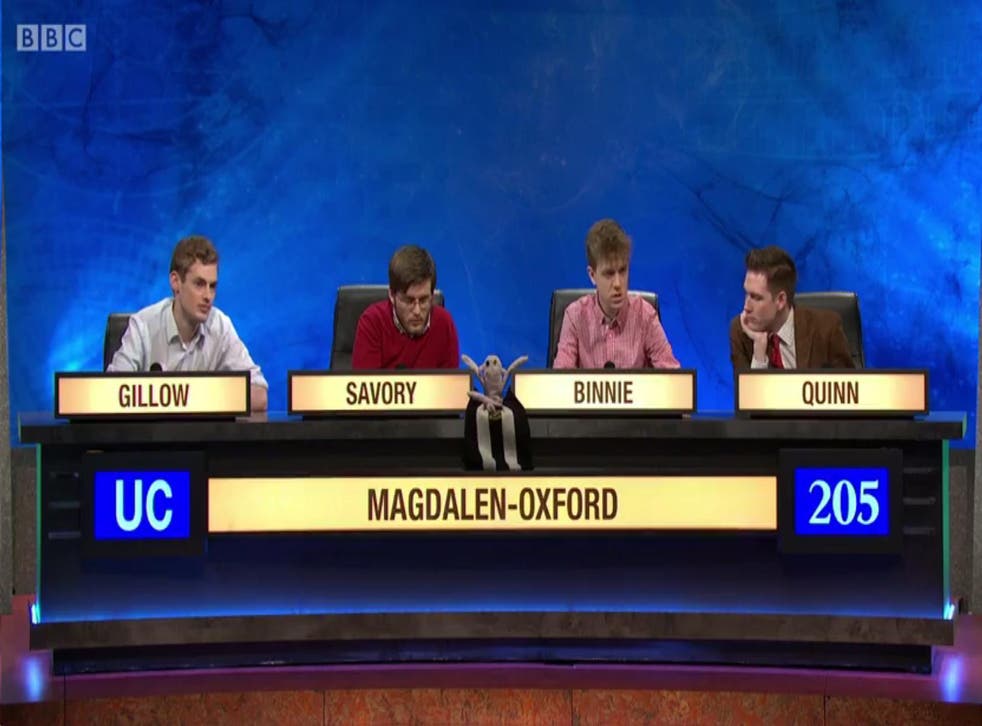 We've all suffered the humiliation of watching University Challenge and realising that our knowledge of the halogens in the Periodic Table ain't what it used to be, but the show has a secret that might make you feel better (or just angry at its duplicity).
If the beret-adorned contestants seem like they can answer pretty much every question, it's because long runs of unanswered ones are edited out.
"I'll let you into a secret [about how] University Challenge is recorded," host Jeremy Paxman told an audience at Henley Literary Festival.
"If we get a run of questions, it doesn't happen very often, say one show in seven or eight or 10 or something, you might get a run of unanswered starter questions, they all get edited out."
Paxman justified the cuts by saying that "as a taxpayer you do not want to think your money is being wasted", but perhaps an hour-long uncut episode would be better? Our TV quizzes need to be transparent, damnit.
While Paxman suggested the cuts only happen every 10 episodes or so, the Telegraph claims contestants are unable to answer a string of questions around two to three times a recording.
This is worse than when it was discovered Darude has never actually been in a sandstorm.
Not satisfied with blowing University Challenge wide open, Paxman also criticised the BBC itself at the festival, taking aim at the £145.50 licence fee.
"The BBC is too big, it makes mistakes and then it refuses to apologise for them properly," he said.
"It is clearly not feasible to continue indefinitely with a system of taxes on a particular item of household furniture, which is essentially what [the licence fee] is. We don't say there is a tax on washing machines or fridge freezers or something, do we? I don't think it can last."
Join our new commenting forum
Join thought-provoking conversations, follow other Independent readers and see their replies