WandaVision reveals explanation for sitcom reality
WandaVision viewers lose minds as superhero gets first official MCU mention in episode 8
'They finally said it!" one excited viewer wrote
WandaVision fans have been left hyped after the MCU's first mention of a superhero's name in the latest episode.
The eighth outing of Marvel's first Disney Plus TV show revealed the heartbreaking explanation for the sitcom world that viewers have been trying to solve since the show began last month.
In an episode that was more akin to the Marvel projects fans are used to, Kathryn Hahn's Agnes AKA ancient sorceress Agatha Harkness led Wanda (Elizabeth Olsen) on a tour through her traumatic memories to face up to a reality beyond the sitcom.
*Spoilers follow – you have been warned*
Throughout Wanda's past – from the death of her parents in a bomb explosion in Sokovia, right through to the death of her brother, Pietro, (Aaron Taylor-Johnson) in Avengers Age of Ultron (2015) – she has found a form of comfort in sitcoms.
READ MORE: What Marvel movies and Disney Plus TV shows are coming after WandaVision?
So, when she returns from the blip to find that her love Vision (Paul Bettany) has been dismantled, and that she won't be able to grieve him in the same way everyone gets to grieve their loved ones, she is distraught.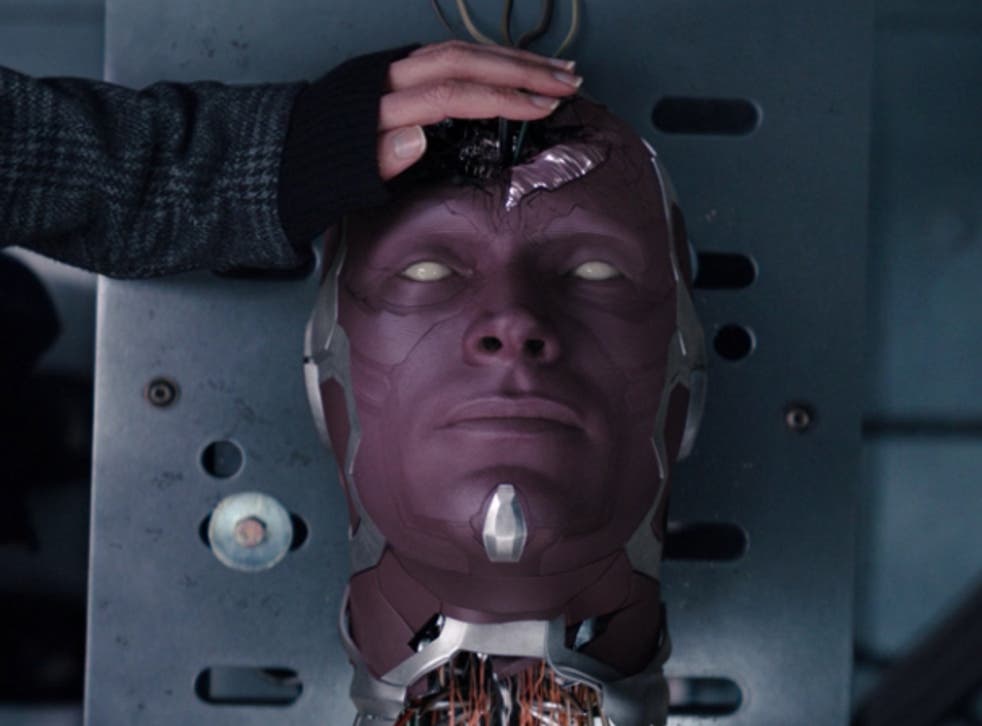 There are no happy endings in real life – and Wanda then discovers she had an even happier one than she could have ever imagined snatched from her; she discovers a property deed for an unbuilt house in Westview, New Jersey that Vision had registered before being killed by Thanos (Josh Brolin).
It's the prospect of this potential future so brutally snatched away from her that causes an explosion of power upon visiting this plot of land in Westview – and so the sitcom world, and surrounding Hex, is created.
It's the biggest showcase of a superhero character's power to date in the Marvel Cinematic Universe (MCU) – and it's a strength she knew she was capable of after a flashback shows her see this future version of herself during an encounter with the Infinity Stone.
While Marvel fans have known Wanda to be Scarlet Witch since her introduction in Age of Ultron, that name has never been officially mentioned in the MCU – until now. Wanda's transformation has been completed.
In the episode's final scene, Agatha – who was drawn to Westview due to the"afterglow of spells cast all at once" – tells Wanda: "You have no idea how dangerous you are."
"You're supposed to be a myth, a being capable of spontaneous creation – and here you are, using it to make breakfast for dinner," Agatha complains.
"Your children, Vision, this whole little life you've made – this is chaos magic, Wanda. This makes you… the Scarlet Witch."
Fans were naturally left feeling very excited by this moment.
"Hearing agatha call wanda the scarlet witch sends chills up my spine i am going NUTS," one person wrote.
Another added: "BEHOLD THE SCARLET WITCH!!!!!"
"They did it!! They finally called her The Scarlet Witch in episode 8!!" someone else wrote.
We may earn commission from some of the links in this article, but we never allow this to influence our content.
WandaVision continues Fridays on Disney Plus.
Join our new commenting forum
Join thought-provoking conversations, follow other Independent readers and see their replies