Watch Benedict Cumberbatch impersonate Ja Ja Binks on The Graham Norton Show
The actor also demonstrated he can finally say the word 'penguin' correctly
Daisy Wyatt
Sunday 26 October 2014 12:34 Comments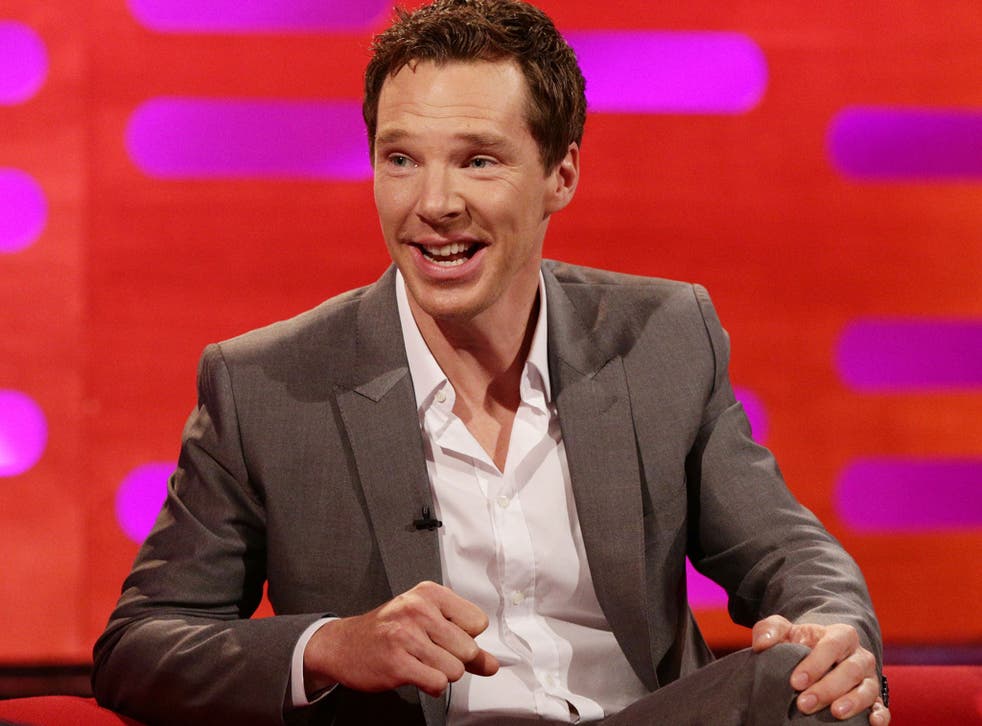 Benedict Cumberbatch gave the Cumberbitches – or 'Cumberpeople' as they're now apparently known – a lot to talk about after appearing on The Graham Norton Show on Friday night.
Scroll to see video
After denying rumours he was involved in Star Wars: Episode VII, the actor went on to do a scarily accurate Jar Jar Binks impression
"You don't make much money out of doing a good Jar Jar, the most loathed character out of any franchise ever, rightfully so in my opinion," he said .
Prompted by Graham Norton, he then unleashed his ferocious Smaug voice from The Hobbit on unsuspecting fellow guest Miranda Hart.
"So Miranda, is your heart beating faster or slower than before?" he roared.
The actor, who stars as Alan Turing in the forthcoming film The Imitation Game, was also questioned by the show's host about his inability to say the word penguin.
"Of all the question we had, the one that came up most often was 'ask Benedict to say the word penguin'", Norton said.
The many faces of Benedict Cumberbatch

Show all 12
Cumberbatch admitted to being "completely terrified of the word" after appearing to mispronounce it in a BBC documentary he narrated.
But after being asked again, the actor showed he did know how to pronounce the word, describing it as "a real sense of achievement".
Register for free to continue reading
Registration is a free and easy way to support our truly independent journalism
By registering, you will also enjoy limited access to Premium articles, exclusive newsletters, commenting, and virtual events with our leading journalists
Already have an account? sign in
Join our new commenting forum
Join thought-provoking conversations, follow other Independent readers and see their replies