Watching TV for three hours a day will not harm your children, parents told
Five-year-olds who view three hours or more a day are at no greater risk of emotional problems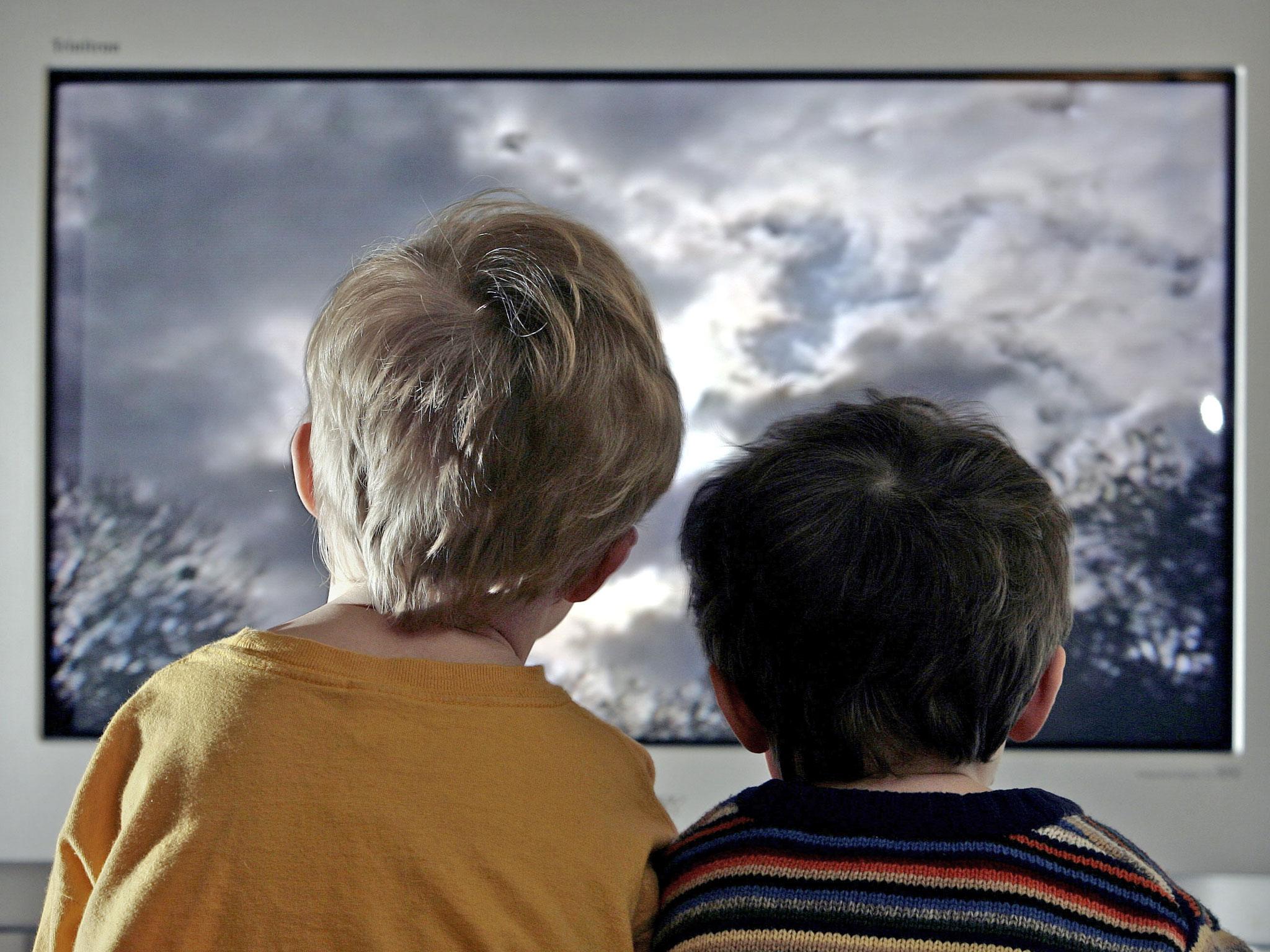 Young children who watch three hours or more of television a day are at no greater risk of hyperactivity or emotional problems than other children, according to the biggest British study of its kind into TV viewing habits and childhood mental health.
Research into more than 11,000 five year olds did show a tiny 1.3 per cent increase in conduct problems at the age of seven for this category of TV viewing, but the scientists who carried out the survey dismissed this link as too weak to be meaningful. The findings contradict previous US studies which suggested that watching TV or playing computer games for hours may be detrimental to children's behaviour and psychological wellbeing.
Part of the problem in studying the effect of TV or computer games on children's behaviour is that screen time is also linked to social variations between different families. Children in more socially-deprived families, for instance, tend to watch more TV and spend more time playing video games.
"Initially, we found that watching more than three hours of TV a day was associated with an increase in all problems, but this disappeared when we adjusted for other family influences," said Alison Parkes, of the Medical Research Council's Public Health Sciences Unit in Glasgow. "This is perhaps not surprising given the myriad of factors that impact on a child's development. Our work suggests that limiting the amount of time children spend in front of the TV is, in itself, unlikely to improve psychosocial adjustment."
Childen who watched three hours or more TV did show a 1.3 per cent rise in conduct problems, such as fighting, disobedience or stealing, when studied at the age of seven. The link was not found with computer games. However, this very small rise in misconduct might have disappeared if other factors connected with the family or with the actual content of TV programmes had been taken into account, Dr Parkes said. "If we had been able to control for more family influences then we may not have found any effect at all. We can put the case for this actually being a null finding, and we cannot really point to a cause-and-effect either – we have only found an association.
"There may be a lot of other reasons why watching a lot of TV may not be good for the health of a child, such as an increase in the risk of obesity or of impaired language development. Watching TV may actually be good but we didn't find any positive influences on prosocial development, either."
The findings, published in Archives of Disease in Childhood, were based on interviews with the mothers of 11,014 children. Two hours of daily TV viewing and electronic games were typical for most five year olds – with two-thirds of them watching between one and three hours of TV and video games a day.
"At last we have a robust, longitudinal study that reveals a balanced picture," said Sonia Livingstone, a professor of social psychology at the London School of Economics. "If five year olds watch more than three hours of TV per day, research detects a small but noticeable negative effect on their conduct, though no effect on hyperactivity or emotional problems.
"So, no cause for panic, but good reason to ask why some children spend so much time watching TV."
Case study: 'We banned our daughter from tuning into Horrid Henry'
Television is becoming increasingly irrelevant to our six-year-old daughter, Lucy. Days pass when the ageing Sony Triniton in our front room is never even turned on. If she wants to watch something, she logs on to BBC iPlayer and her favourite CBeebies shows, Mister Maker or 64 Zoo Lane. She will watch two or three episodes back to back and then move on to something less passive. I don't know if it is a because we spend most of our time in the kitchen where, apart from the iPad, there are no screens, but she has never shown sustained interest in the goggle box. Luckily, there has never been any bad behaviour resulting from her viewing habits, although her older sister was banned from watching Horrid Henry.
Jonathan Brown
Join our commenting forum
Join thought-provoking conversations, follow other Independent readers and see their replies