Westworld set to feature different themed worlds, just not the Medieval and Roman ones from the film
Here's hoping we get Hull World
Christopher Hooton
Friday 14 October 2016 13:41 Comments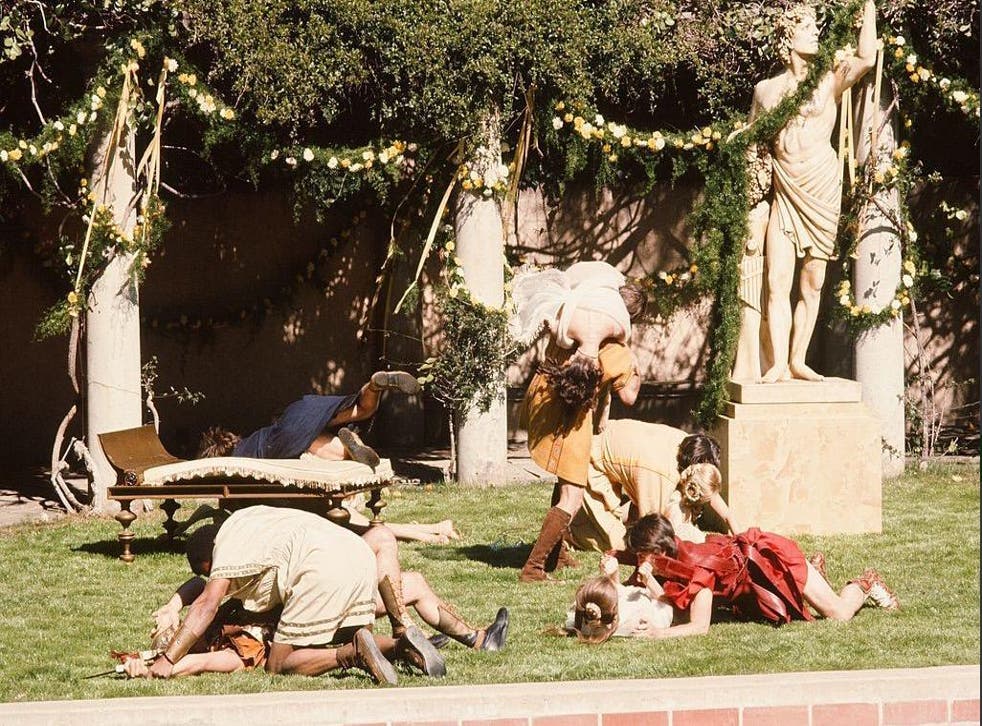 The Wild West-themed park that Westworld centres on offers plenty for us to try and get our heads around, but it sounds like future seasons will see Guests explore new environments.
In the original 1973 film, parent company Delos operates three areas: Western World, Roman World and Medieval World.
Asked this week whether we'll ever see the other two, co-showrunner Jonathan Nolan said: I've been coming to New York Comic Con for seven years and I've never said a single thing of substance. They keep inviting me back but I've never answered a single question, not really. Does that answer?"
He was obviously keen not to divulge any spoilers, but later followed up: "You said Roman World and Medieval World, right?" When the fan nodded, he said: "No."
We can fairly safe assume from this that while those two won't feature, he and co-creator Lisa Joy are cooking up other worlds.
Westworld - Michael Crichton's 1973 original

Show all 10
It makes sense - with Westworld the park being such a success, why wouldn't the creators turn it into a franchise? They could even use the same robots, a bit like when a video game gets a location-specific sequel using the same character movements/engine.
"For the first season, we only explore the West World," Westworld production designer Zack Grobler told Inverse, but did add: "There's talk about in the future seasons, if there's more, that there will be a different world. But we're not sure what it will be yet."
In Futureworld, the sequel to the Westworld film, there was also a Future World and Spa World.
Nolan and Joy might take inspiration from this, or come up with their own theme. Maybe, just maybe, an in-development park is what is at the end of the maze Ed Harris' Gunslinger is trying to locate.
I imagine the pair do actually know what worlds they will be, as they apparently have five seasons of the show already mapped out.
Register for free to continue reading
Registration is a free and easy way to support our truly independent journalism
By registering, you will also enjoy limited access to Premium articles, exclusive newsletters, commenting, and virtual events with our leading journalists
Already have an account? sign in
Join our new commenting forum
Join thought-provoking conversations, follow other Independent readers and see their replies