Westworld season 1 episode 6: Did you spot the Yul Brynner Easter egg?
A nod to the 1973 original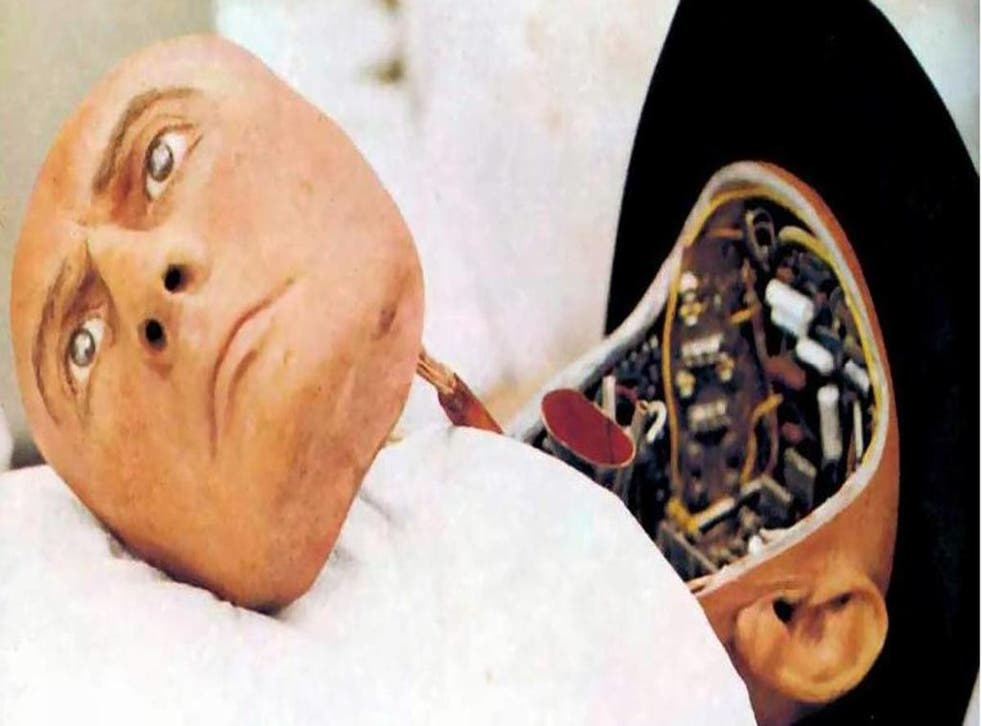 Until tonight, Westworld the 1973 Michael Crichton film and Westworld the HBO TV series didn't share any characters.
Sure, Ed Harris' "Man in Black" is based on Yul Brynner's character, but we hadn't seen any direct commonalities.
Episode 6 - 'The Adversary' - however, saw Yul Brynner's aforementioned gunslinger make a very brief cameo.
*Light spoilers ahead* If you missed it, he popped up when Bernard headed "downstairs" to an abandoned underground level of Delos.
He hinted that it housed robot Hosts from the Westworld parks' early days, and indeed when he shined a flashlight around the warehouse Brynner's character could be seen.
Here's the still, and a picture of Brynner from the original in his classic pose:
It definitely was no coincidence - the sculptor for the robot even confirmed its inclusion on Instagram, alongside a better picture of it:
"Westworld (HBO ) is on tonight!!" he wrote. "Hopefully one of the upcoming episodes my Yul Brynner Gunslinger will be making a cameo."
The scene also employed a score that took sound cues from the original.
Join our new commenting forum
Join thought-provoking conversations, follow other Independent readers and see their replies