Netflix UK and US May 2016: Everything joining from Bad Neighbours to Bloodline season 2
Also: Gladiator, Grace and Frankie season 2 and original French-language production Marseilles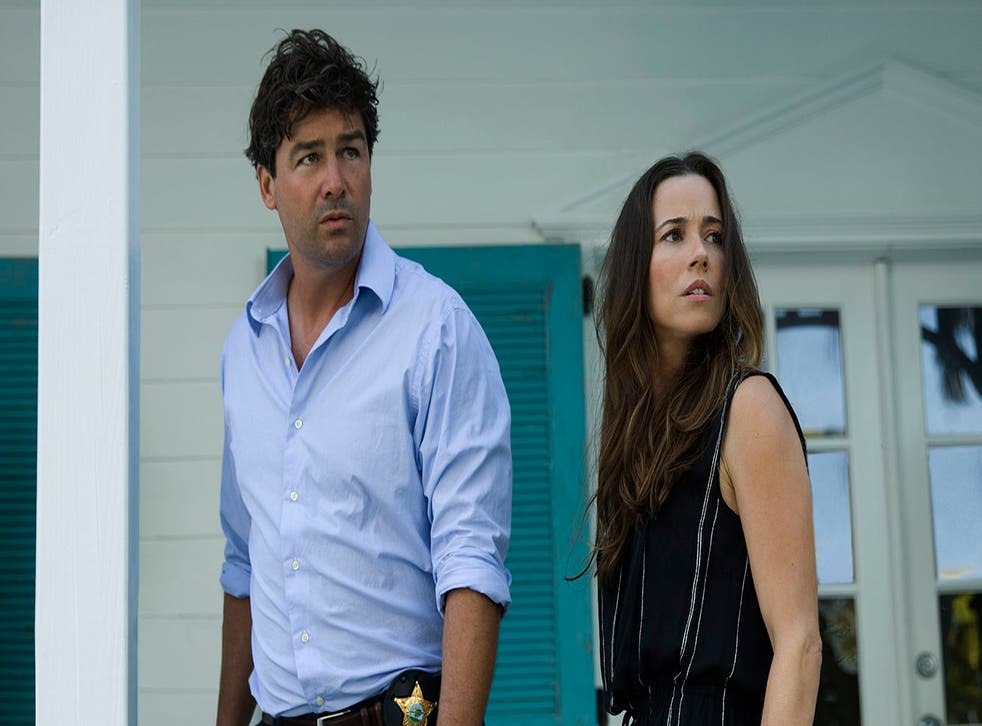 We love Netflix - believe us, we do. It's fair to say, however, that May's addition slate is not the streaming site's strongest.
Let's discuss the positives - May sees Netflix's original output expand with more new releases than ever. Although we're sure there are those excited for Grace and Frankie season two or its first foreign language production, Marseilles, it's the release of Bloodline's second season at the tail-end of the month that most will be anticipating.
Film wise, highlights include Ridley Scott's Oscar-winning epic Gladiator, comedy Bad Neighbours (in time for the sequel's cinema release) and the searing documentary Cartel Land.
It's probably worth mentioning that Adam Sandler's second Netflix Original is also released this month.Titled The Do-Over, it follows on from The Ridiculous Six which did massive business for the provider. Quite honestly, you're either hyped for that or you're not.
The list of everything joining Netflix in May can be found below; here's a list of everything leaving - from Pulp Fiction to Toy Story.
Netflix originals to look forward to in 2016

Show all 14
UK
1 May
Traitor
Tom Petty and the Heartbreakers: Runnin' Down a Dream
Paradox
The Return of the Living Dead
12 Years Promise (season 1)
Starboard Light
Easy Living (seasons 1, 2 and 3)
RED
Dark Horse
Deadly Impact
The Black Stallion
Terra
Somm: Into the Bottle
Triumph of the Spirit
Gary Gulman: It's About Time
LoliRock (season 1)
She's Beautiful When She's Angry
The Champions
Last (season 1)
Kevin Hart Presents Keith Robinson: Back of the Bus Funny
Welcome to Leith
Black Friday
A Matter of Faith
The Confessions of Thomas Quick
The Hooligan Factory
Kevin Hart Presents: Plastic Cup Boyz
Ava's Possessions
Leprechaun
Kevin Hart Presents Lil Rel: RELevent
The Substitute
That Gal... Who Was in That Thing: That Guy 2
My Last Day Without You
Soul Mates (season 1)
Palm Trees in the Snow
Full Out
Planet Hulk
X-Men
Who's Driving Doug
Species IV: The Awakening
I Am Road Comic
Sammy J & Randy in Ricketts Lane (season 1)
An Education
3 May
Julius Jr. (season 2)
Bikes vs Cars
4 May
Once Upon a Time (season 5)
Marseilles (season 1)
5 May
4th Man Out
6 May
Atomic Falafel
Orphan Black (season 4, episode 4)
Ali Wong: Baby Cobra
Grace and Frankie (season 2)
7 May
Red Army
No Filter
8 May
It's Always Sunny in Philadelphia (season 11)
Bad Neighbours
The Chosen One
9 May
A Stand Up Guy
11 May
Once Upon a Time (season 5)
Chelsea (season 1, episode 1) / Next Time On Chelsea...
12 May
Chelsea (season 1, episode 2) / Next Time On Chelsea...
Little Humans
13 May
Chelsea (season 1, episode 3) / Next Time On Chelsea
Orphan Black (season 4, episode 5)
Asthma
Good Morning Call (season 1)
14 May
Shark (season 1)
15 May
Redfern Now (seasons 1 and 2)
Bee Movie
Sinbad: Legend of the Seven Seas
The Road to El Dorado
Invizimals: Dimension Battles
Redfern Now: Promise Me
Suicide
You Carry Me
18 May
A Girl Like Her
Chelsea (season 1, episode 4) / Next Time On Chelsea
Kung Fu Hustle
Gladiator
Funny Girl
Mind Hunters
To Rome With Love
19 May
Chelsea (season 1, episode 5) Next Time On Chelsea
20 May
Good Morning Call (season 1)
The Man in the Wall
Finders Keepers
Chelsea (season 1, episode 6) / Next Time On Chelsea
Orphan Black (season 4, episode 6)
Momentum
21 May
Mako Mermaids: An H20 Adventure (season 4)
22 May
The Ouija Experiment
The Ouija Experiment 2: Theatre of Death
Krampus: The Christmas Devil
David and Goliath
23 May
Cartel Land
Dramaworld (season 1)
25 May
Chelsea (season 1, episode 7) / Next Time On Chelsea
No Man of Her Own
Houdini
The Court Jester
Staying Alive
26 May
The Last Man on the Moon
Chelsea (season 1, episode 8) / Next Time On Chelsea
27 May
Bloodline (season 2)
The Do-Over
Chelsea (season 1), episode 9 / Next Time On Chelsea
Good Morning Call (season 1)
Orphan Black (season 4, episode 7)
Chef's Table (season 2)
30 May
Gary Tank Commander (season 3)
31 May
Scream (season 2)
US
A Study in Sherlock
Admiral
Ava's Possessions
Bring It On
Bring It On: All or Nothing
Easy Living (season 1, 2 and 3)
El Crítico
FernGully 2: The Magical Rescue
Finger of God
Gary Gulman: It's About Time
Great Expectations
I Am Road Comic
Jesus Town, USA
Just Friends
Kevin Hart Presents Keith Robinson: Back of The Bus Funny
Kevin Hart Presents Lil Rel: RELevent
Kevin Hart Presents: Plastic Cup Boyz
LoliRock (season 1)
My Last Day Without You
The Nutty Professor
Off the Map
Palm Trees in the Snow
Pleasantville
Shark Lake
She's Beautiful When She's Angry
Sixteen Candles
Sugar Coated
Terra
Things We Lost in the Fire
To Catch a Thief
Tom Petty and the Heartbreakers: Runnin' Down a Dream
Who's Driving Doug
2 May
The Replacements
3 May
Submerged
4 May
The Keeping Room
Shanghai Knights
5 May
Fourth Man Out
Marseilles
6 May
Ali Wong: Baby Cobra
Baby Daddy (season 5)
Grace and Frankie (season 2)
Young & Hungry (season 3)
8 May
The Chosen Ones
9 May
A Stand Up Guy
10 May
Eisenstein in Guanajuato
11 May
Chelsea (season 1, episode 1)
Goosebumps
The Look Like People
12 May
Chelsea (season 1, episode 2)
Bleeding Heart
13 May
Chelsea (season 1, episode 3)
15 May
We Are Still Here
Yo Soy la Salsa
17 May
American Dad! (season 10)
Kindergarten Cop 2
Slasher (season 1)
18 May
A Girl Like Her
19 May
Benders (season 1)
20 May
Lady Dynamite (season 1)
22 May
David and Goliath
The Letters
The Ouija Experiment 2: Theatre of Death (2015)
23 May
Electricity
26 May
Graceland (season 3)
The Last Man on the Moon
27 May
Bloodline (season 2)
Chef's Table (season 2, part 1)
The Do-Over
Mako Mermaids (season 4)
28 May
Hell on Wheels (season 5)
Join our new commenting forum
Join thought-provoking conversations, follow other Independent readers and see their replies