Who Wants to be a Millionaire? contestant becomes first person to win £1m on reboot
Host Jeremy Clarkson said it was 'emotional' to watch the triumph unfold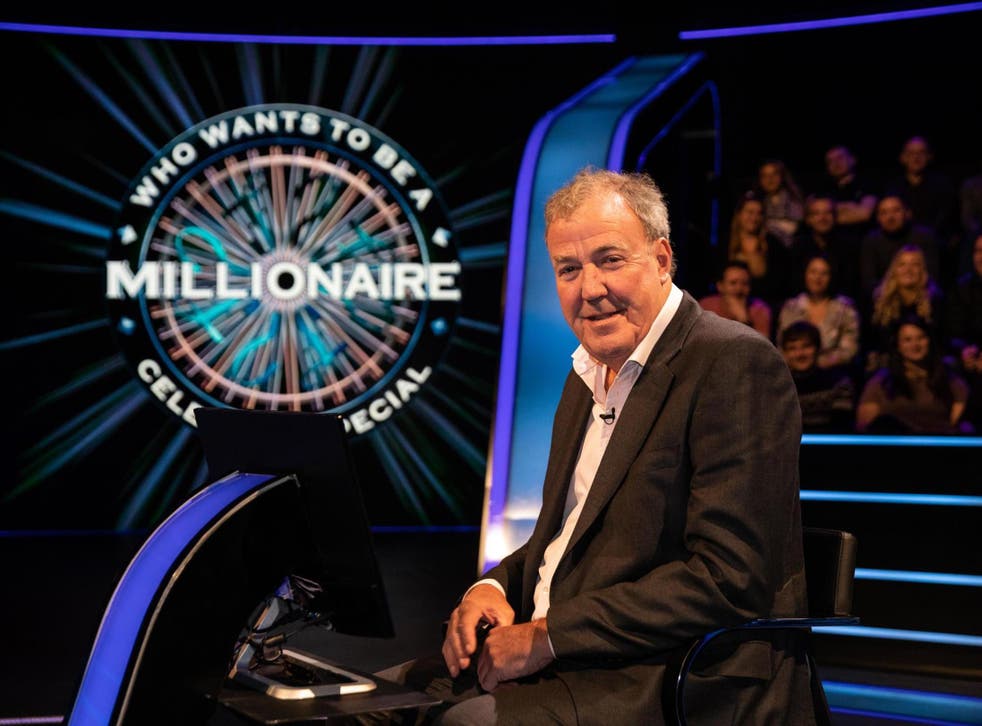 Jeremy Clarkson has said the next series of Who Wants to be a Millionaire? will feature the best contestant in the show's 22-year history.
On a forthcoming episodes of the game show, which returns to ITV next month, a contestant makes it all the way to win £1m.
While the identity of the person has not yet been revealed, they are the sixth ever winner since the show launched in 1998. They are also the first person to win since the Clarkson-hosted reboot began in 2018.
This series was filmed without a studio audience due to government guidelines around social distancing. While each contestant still had their four lifelines, the Ask the Audience option was replaced by a second opportunity to Phone A Friend. They also had the choice of 50:50 and Ask The Host, as usual.
Jeremy Clarkson said he was "thrilled" at the win. "I was just in awe of this contestant and think they are probably the best the show has ever had in its 22-year history," he said. "It was a joy to sit and watch it unfold."
He added: "I wasn't sure I'd ever get to utter those immortal six words and I'm not embarrassed to say, it was a little emotional, but boy did it feel good."
The show's previous winners are Judith Keppel (2000), David Edwards (2001), Robert Brydges (2001), Pat Gibson (2004) and Ingram Willcox (2006). Find out what each of their £1m questions were here.
Charles Ingram, who competed in 2001, is not counted among the winners after he allegedly cheated with a coughing technique. His ordeal was dramatised in the ITV series Quiz earlier this year, starring Matthew Macfadyen.
Join our new commenting forum
Join thought-provoking conversations, follow other Independent readers and see their replies