Women take on Bear Grylls over 'sexist' male-only desert island show
Chloe Hamilton
Tuesday 22 April 2014 09:19 Comments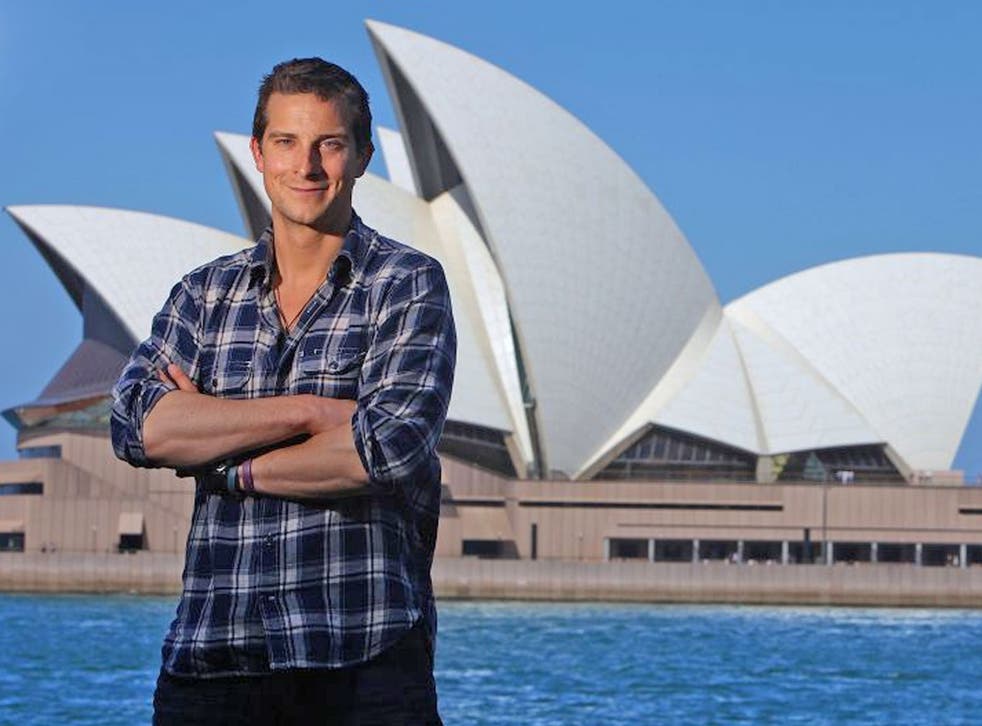 Bear Grylls' latest television show has been labelled sexist by female survival experts who are angry at the decision to exclude women from the series, which will see 12 men stranded on a desert island.
The male volunteers on The Island with Bear Grylls will be stripped of all the comforts of modern life, cast away on a deserted island for four weeks and forced to work for their survival.
But the Channel 4 series, which aims to discover whether modern men have lost the ability to be practical, has been met with disapproval from the TV presenter's female counterparts, who say it's ludicrous that the island will be populated by men only.
Survival expert and bush craft instructor Lisa Fenton described the decision as "inherently sexist", saying it was absurd to think that women weren't as capable as men when it came to survival skills. "It's fantastical and ridiculous. Women are every bit as cut out for this stuff as men," she said. "It is sexism and it's deeply rooted."
Ms Fenton, who undertook a four-year apprenticeship with Ray Mears in the 1990s before founding a wilderness survival school with her partner in 2001, admitted that the hobby is male-dominated in the West.
However, she said many of the survival methods used today were originally picked up by the military from both men and women among indigenous peoples in regions such as Australia, America and Africa.
"Looking at indigenous society, female roles are every bit as important," she said. "It's not just men who make the fires and go hunting, but now survival has become a bit of a cult of masculinity."
Seasoned explorer Sarah Outen, who recently rowed solo across the North Pacific Ocean and is about to kayak from the Aleutian Islands in the north Pacific to mainland Alaska, says the new show will promote the view that women don't go on big adventures. She labelled Grylls' own approach to survival as "sensationalist".
"It's a pity that Channel 4 have decided to have a male-only show as if somehow suggesting that women couldn't cut it – or, more probably, that women wouldn't make good TV," she said. "But there is such a male-oriented bias with adventure TV programmes already that it doesn't surprise me to see this."
Access unlimited streaming of movies and TV shows with Amazon Prime Video Sign up now for a 30-day free trial
Sign up
Ruth England, who presents the Discovery Channel series Man, Woman, Wild with her husband, said the show perpetuates the myth that women need to be taken care of, labelling Channel 4's decision as "laughable".
"The basic tenets of survival are the same, regardless of your genitals, and women cope very well," she said.
"I'm disappointed in Channel 4's decision but not wholly surprised. The sheer amount of different types of terrain that I've survived in means I have more primitive survival experience than most soldiers, yet I still get internet trolls telling me to get back in the kitchen."
A spokesman for Channel 4 said last night: "The series sets out to examine modern masculinity and how traditional skills and ideas of manhood have changed over generations. For that reason men were invited to take part in the series to be stripped of modern day comforts and their skills put to test."
Register for free to continue reading
Registration is a free and easy way to support our truly independent journalism
By registering, you will also enjoy limited access to Premium articles, exclusive newsletters, commenting, and virtual events with our leading journalists
Already have an account? sign in
Join our new commenting forum
Join thought-provoking conversations, follow other Independent readers and see their replies